As if by divine intervention, the latest Tom Ford Private Blend was available just in the nick of time for my birthday this year, so on the actual day, Andy and I made our way to Saks to find the newest release, 'Venetian Bergamot'. I was ready to buy it sight unseen, given my love for bergamot and Tom Ford, but I was lucky enough to get a sample beforehand and it was just as luscious as expected.
'Venetian Bergamot' is definitely a summer fragrance, but one that can linger through the hotter days of fall. In that respect, it's a stellar bridge cologne, and one that works in many moods or seasons. In addition to the gorgeous bergamot, there are delicious notes of black and pink pepper, ginger, ylang ylang, magnolia, gardenia accord, cedar, pepperwood, sandalwood, tonka bean, amber and cashmere accord.
For me, the dry down is quite reminiscent of the beautiful 'Champaca Absolut' – one of the Private Blends I've teetered on the edge of purchasing, but always pulled back because it slides just too far into the floral side of things for my liking. 'Venetian Bergamot' solves that problem perfectly, veering into the woody realm rather than the floral scene, and I absolutely adore it. It leads stunningly well into the August/September frags of Rive D'Ambre and Plum Japonais, and now it will always bring back memories of my 40th in Boston.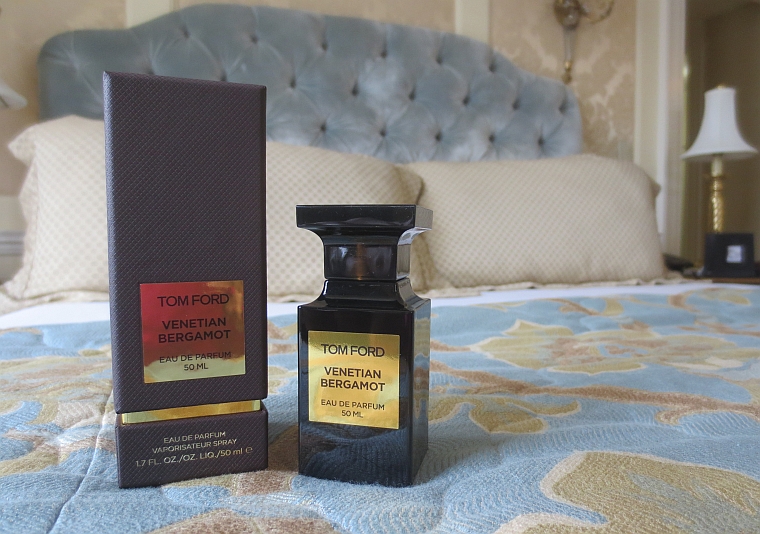 Back to Blog