A few years ago I celebrated a birthday in Boston (maybe #34 or 35) and after cocktails at the Fairmont Copley with Andy, I treated myself to a pair of silk pajamas from Anthropologie. They remain, to this day, the most expensive pajamas I own, and I still wear them on special occasions. This year, marking my 40th, I went the same route and found these ridiculous pants at the same place. I can make more use of these, however, as they work well for poolside lounging, which this week looks to afford as well.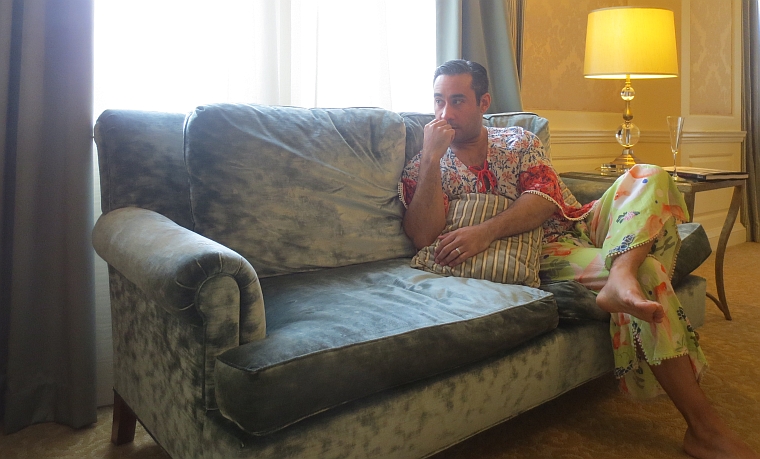 On my birthday, however, they served to characterize the day with a bit of whimsy, crafting a luxurious outfit in which one could indulgently lounge around a hotel suite and bask in the first moments of being a 40-year-old.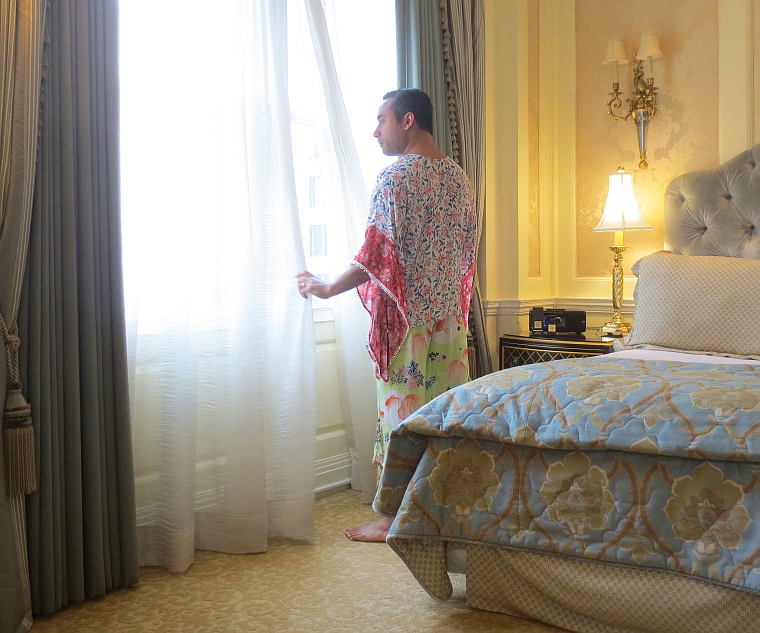 Give me a chance to pose and strut and act all sorts of undeservedly glamorous, and I'll take it. It was my birthday, and I would act ridiculous if I wanted.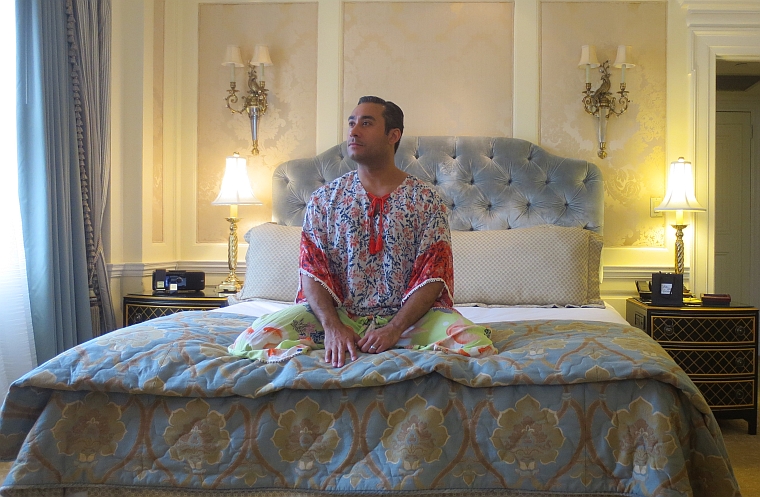 Kick your shoes off and join me. It's going to be one wild ride…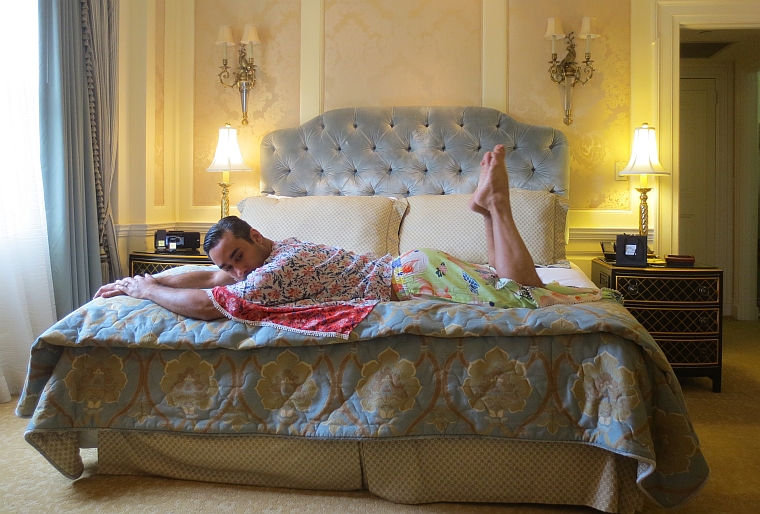 Back to Blog