We interrupt the 40th Birthday journey with this quick recap, coming later in the day than is usual because I felt like switching things up a bit. It's taking me a little while to catch up on things here – trips to Portland, Maine and Seattle, Washington are both forthcoming – and right now we are in the midst of my Boston birthday weekend, so there are good things to come. It's also best to keep people guessing as to where I am. (It deters would-be thieves, not that there are any with a retired police officer guarding the goods. Forewarned is fair-warned.) On with the recap!
In the event that you're in need of a great read, and have not yet experienced this one, I fell instantly in love with 'To Kill a Mockingbird'.
This is one of the last times I get to say, "It's still summer," this year. I'm crying too.
Madonna is back, and better than ever.
It takes balls to wear a Speedo.
My Dad was born on 9/11, many years before that date had such significance, so here was my belated homage to him.
The beautiful Ludan Theron, the handsome Jonathan Duffy, and the very buff Ruben Baars comprised the Hunks of the Day. That's all.
As mentioned above, I'm finally getting around to describing my 40th birthday weekend. An early dinner at Douzo, an almost-secret garden before a massage, and this most glorious brunch at the Taj.
The only place in which I wanted to turn 40 was the Judy Garland Suite.
Or under the sea.
And there is more to come after this recap… so stay tuned.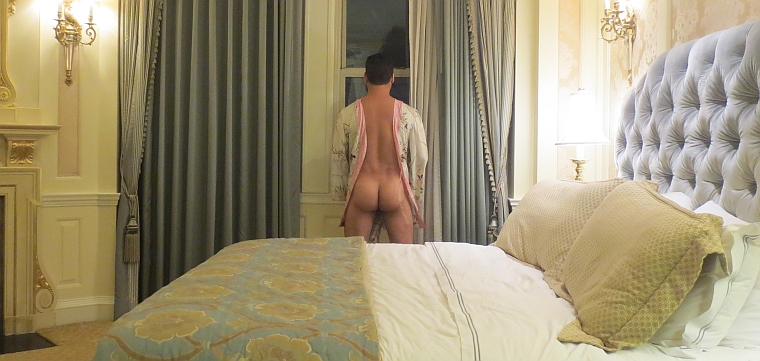 Back to Blog