In the fast-paced whirlwind of the end of August, I missed a post celebrating the birthday of one of the men I most admire: Tom Ford. My obsession with his Private Blend fragrance collection has been well-documented in these pages, and since a few have asked which ones I like best, I present my current inventory, with links to those which have been featured here:
Arabian Wood
Japon Noir
Santal Blush
Among these are a few extra-special favorites: I adore 'Amber Absolute' for its smoky amber richness, 'Plum Japonais' for its fruity exotic sweetness, and 'Mandarino di Amalfi' for its summery citrus freshness. I usually save 'Santal Blush' for the holidays, as it's almost over-the-top in decadence (yes, I try to rein things in at quieter times of the year.) The more woodsy options – 'Oud Wood' and 'Bois Marocain' are more suitable for day-to-day wear, but make no mistake: Tom Ford's Private Blends are special, so I only wear them on important days.
As for the man himself, he recently did the ALS Ice Bucket Challenge, and managed to make even that messy bit of waterlogged madness look sexy. See here:
Happy (Belated) Birthday to a master of style and scent.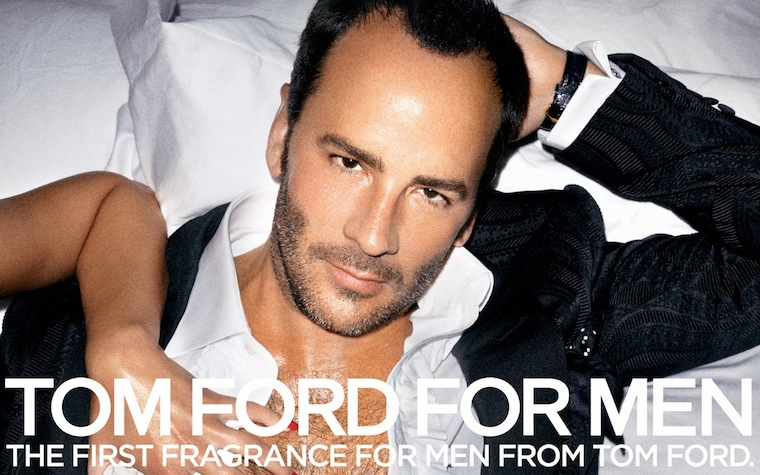 Back to Blog