A scramble and a gamble, this is Oud Minérale by Tom Ford. 
I broke the cardinal rule of fragrance-purchasing: never buy an item that you haven't tried on. But this is Tom Ford, and his Private Blends are made for breaking the rules. Unlike the Vert and Portofino lines, which each feature a magnificent specimen (Vert d'Encens and Mandarino di Amalfi) for each clunker (Vert de Fleur and Fleur de Portofino), the Oud line has, thus far, had winners across the board. I'm especially enamored of the classic Oud Wood and it's smoky floral sister Oud Fleur, so if there was ever a safe bet to make on a Ford fragrance untested and untrue, it would be the latest, Oud Minérale. Thankfully, it's a gamble that paid off.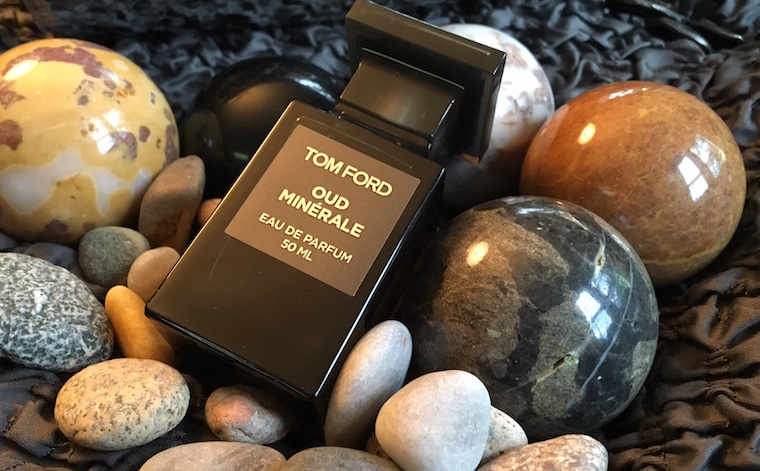 The scramble part is that I wanted a fragrance for our trip to Maine, where we would be reunited with the sea, but there were only a few days in which to make that happen, so as an advance anniversary gift, Andy (with a little preparatory aid from me) managed to have the Tom Ford rep at Bergdorf Goodman overnight us this release. There's nothing more magical than making a memory with the power of a new scent. I wasn't particularly looking for a new one, but when the new Oud claimed to be a woody marine sort, something rather new to Ford's lexicon, I thought it might be perfect for the coast, something that embodied the salty grandeur of the sea, and the rocky rugged landscape of the Marginal Way. I'm happy to report that I found both in this thrilling addition to the Private Blends collection. The literature for it is filled with typical over-the-top Tom Ford superlatives, but it all comes remarkably close to the truth:
Original. Oceanic. Elemental.

Private Blend Oud Minérale merges rare and precious Oud with the fresh exuberance of the ocean, capturing the refreshing play of surf and sea against the burning flame of smoked wood.

Tom Ford's reinvention of Oud marks an olfactive watershed that pairs two of the world's most intriguing elements to reveal tonalities both exhilarating and powerfully transcendent.
The first thing that hits me is the smoky wood. Once it drifts away, the salty pungent sea swirls mysteriously in its wake. it churns like this for a while – about an hour or two – and this oceanic heart carries its precious cargo of Ford's Oud as a worthy companion. They jockey for prominence, and for a moment I think this water might be a tad too choppy, but then it recedes and calms. As the dry down begins, there are exquisite echoes of Venetian Bergamot. It's an intriguing coupling of wood and water that feels right for a summer seaside night.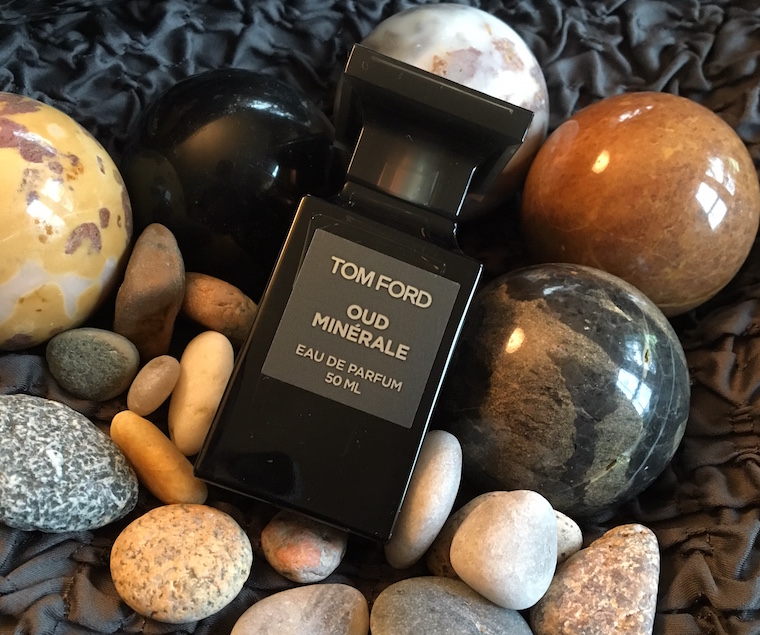 Back to Blog