The tricky transition from February into March has traditionally been difficult to navigate as far as fragrance goes. It's still winter, but I'm dying to break into something lighter, so the scents that worked in the fall don't fare as well now. The heavier ones that saw us through the holidays and early winter ('Amber Absolute,' 'Japon Noir' & 'Santal Blush') are simply too much. We are almost – but not quite – into the early spring forest of 'Oud Wood,' and I confess I've already spritzed some because I just couldn't wait. Yet before that we have 'Bois Marocain.' The latest addition to my Private Blend Collection, it forms the perfect bridge from the weightier winter musks to a less oppressive olfactory experience.
Because the Private Blends are made from essential oils, many are perfectly suited to mixing and matching – something that should rarely be done with most colognes, even by the most experienced hands. In this instance, given its woody, cedar base, I like to pair 'Bois Marocain' with the aforementioned 'Oud Wood.' Both have aspects that blend nicely together. Mr. Ford seems to be on an Oud overload of late, but I happen to love it, and I still want to more fully explore 'Oud Fleur' and 'Tobacco Oud.'
While I'm looking forward to the new 'London' Private Blend, I've also heard whispers that there are other things to do with Tom Ford coming down the line. Now that is something that takes away the most trying of winter blahs.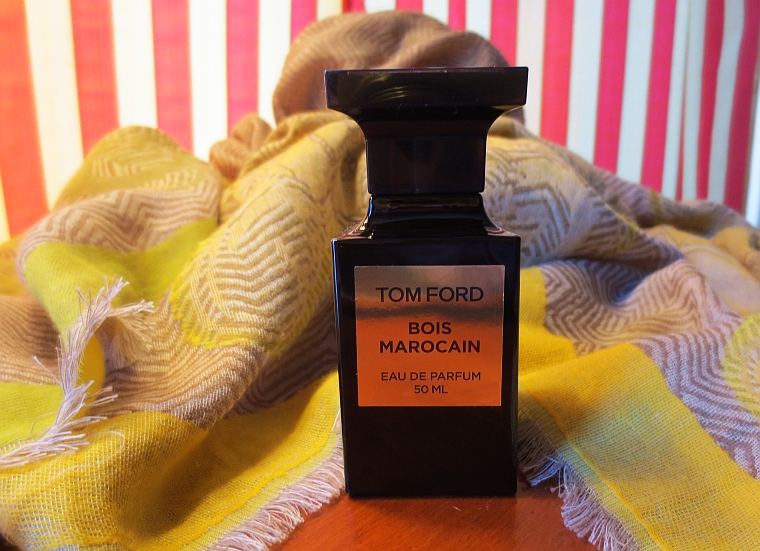 Back to Blog