All of my California dreams are coming true, at least according to what I can smell. The fabulous Natasha at Tom Ford, Beverly Hills – was good enough to send me a sample of Ford's latest Private Blends fragrance, 'Lavender Palm', the elusive new scent currently only available at the Beverly Hills flagship store. It's like a little bit of California came Eastward on a Spring-time zephyr, bestowing the promise of sun and sultry nights, of lavender fields and swaying palm fronds. A kiss of the ocean is there too, along with a few bright citrus accents.
Certain things have the power to transport one to another time and place – music and fragrance first among them – and 'Lavender Palm' is the perfect encapsulation of everything that California might be. Since I've never been to Los Angeles, I can't speak for that fine area, but San Francisco and San Diego have never failed to enchant with their gloriously laid-back West Coast glamour. A day's journey along the Pacific Coast – the salty sea spray, the groves of eucalyptus, the surfers and the sharks – and all the while the lilting gilt of lavender, lulling us along on our peaceful journey.
Like those little bottles with a few grains of sand and a couple of tiny sea shells inside them, a small bit of remembrance, such as this bit of bottled fragrance, will have to suffice until I can scrounge up the funds for airfare. It is, when one can live in the expansive realm of imagination and possibility, almost enough, and for now it will have to do.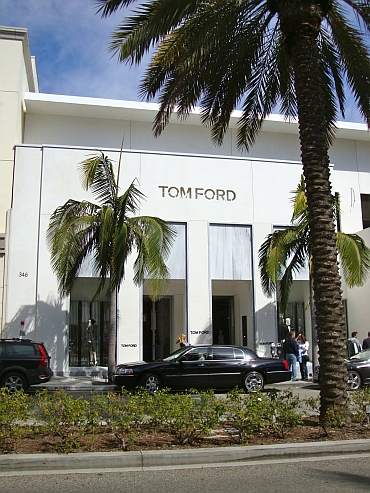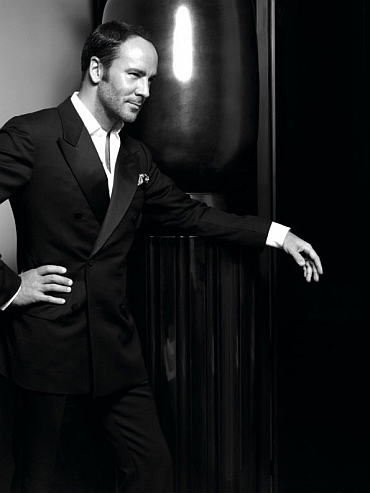 As for the fragrance itself, it carries the customary complexity of Ford's Private Blend collection, revealing its notes to varying degrees throughout the duration of wear – starting with a heavenly wave of its namesake, and running through what can only be comparable to the passing of the sun overhead.
The official description reads as such: "The fragrance opens with the interplay of two types of lavender: the bright, tonic flash of Lavandin and the concentrated herbal undertones of Lavender Absolute. Lemon and bergamot merge with clary sage for a lemony coastal blend reminiscent of Malibu while pink and white oleander and lime blossom lend an ethereal facet that is very Los Feliz. Olibanum and rich green moss texture the bottom note with addictive warmth that reveals itself slowly for a lasting experience."
Ford has a knack for taking the tried and true and crafting them into something new, relevant, vital and classic – this one is even more enduring than his fantastical forays into oud, noir, patchouli and neroli. It conjures a great many correlations – the California coast, a night breeze, the heat of the sun, a hint of decadence and old Hollywood glamour. That's the beauty of a great scent. And that's the glory of Tom Ford. Inspiration at its finest. I think I may have to throw a Lavender Party for this one.
Back to Blog