It's Super Bowl Sunday! I'll be too busy hosting a brunch for family and friends this morning, so I'm not going to be getting up into any jockstrap antics – we'll leave that to these gentlemen. This is the one day in the entire year when I make that Buffalo chicken dip and drink a beer. (And, to be fair, that only happens when I'm excited about the half-time show, which really only occurred once before: the epic 2012 Madonna episode.) This year I'll watch to see Lady Gaga's performance, because she knows how to put on a good show as well.
Even though the Patriots are in this one, I've not paid any attention to this year's festivities and the games leading up to them. Is Julian Edelman in it? How about Danny Amendola? A naked Rob Gronkowski? I've gone a bit sour on Tom Brady, but he'll be there. Anyway, if it's your thing, you probably aren't reading this now, and if you're just waiting for Lady Gaga, like me, let's regroup tomorrow and have a kiki.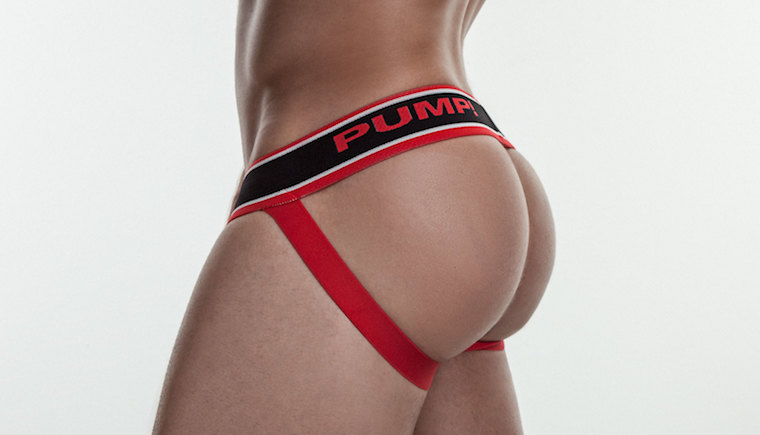 Until then, here's a revisiting of some jockstrap posts.
Maybe I'll get into one for baseball season.
But more than likely I'll leave it up to guys like this.
And when the jockstraps come off, there's only this left.
Back to Blog