Our look back at those skin-baring male celebrities who have graced these pages previously continues with this flesh-filled post, which picks up with fan-favorite Phil Fusco. He's been named a Hunk of the Day just once so far, but I can see him quite soon becoming a well-deserved two-time hunk – and then to be a top contender for the ultra-rare Triple Threat Hunk Status (thus far only achieved by Ronnie Kroell).
British cad Mark Wright filled out his briefs quite nicely in his Hunk of the day feature.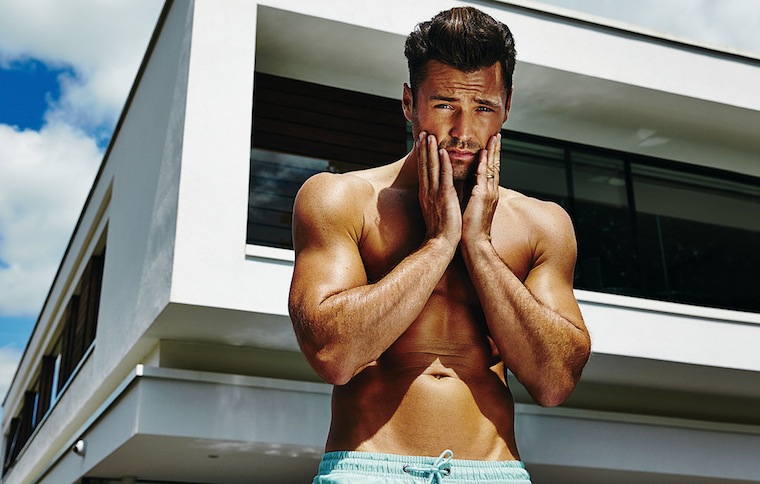 Bound to a bed, released of his clothing, or baring his butt, Charlie King is a welcome addition to any post.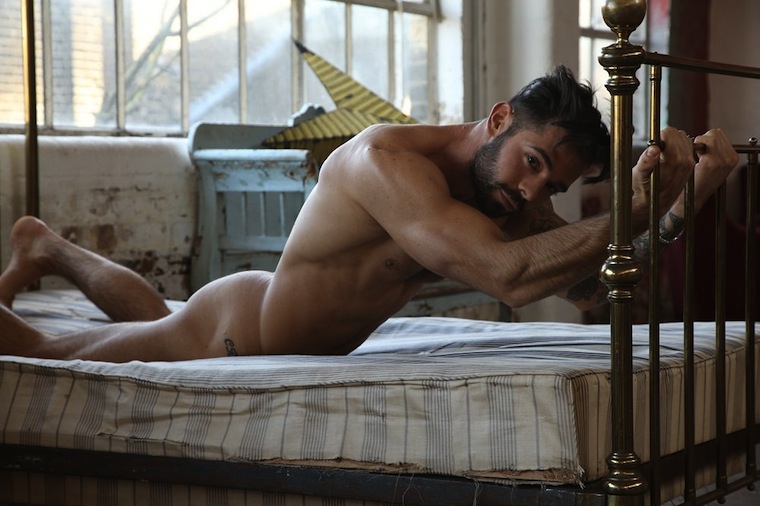 No stranger to Hunk retrospectives, Adam Levine has strutted his naked stuff a couple of times here, in this butt-baring post and this nude-but-for-pair-of-hands photo shoot.
Once and future Hunk of the Day Derek Allen Watson is about to make his return to this blog, so here's a little something to pave the shirtless way.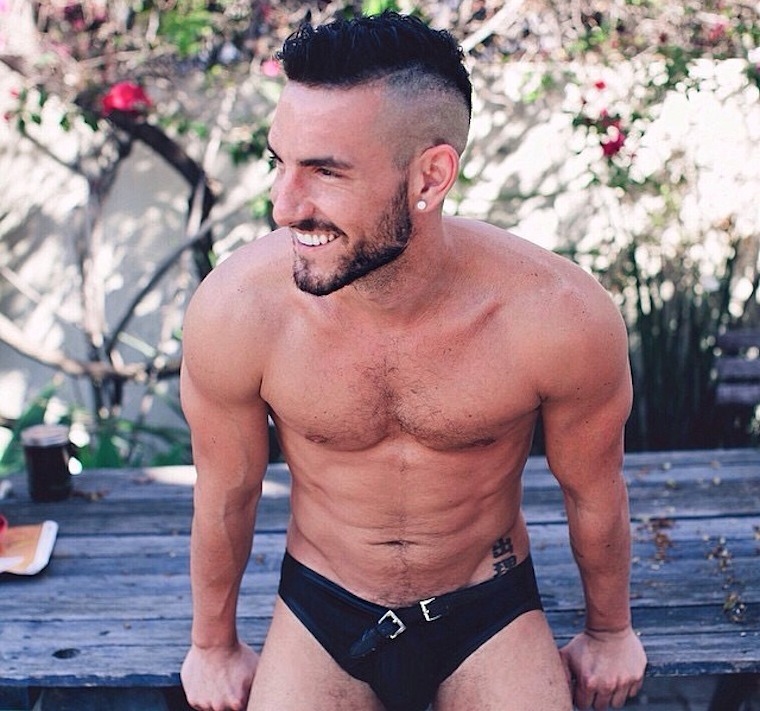 Nick Jonas has made many a splash here, from his first Hunk of the Day feature to this booty-baring internet-breaking photo. There were also those sex scenes…
Last but not least in this day of sexy look-backs, this is David Beckham – because some guys don't even need to take their clothes off to heat things up.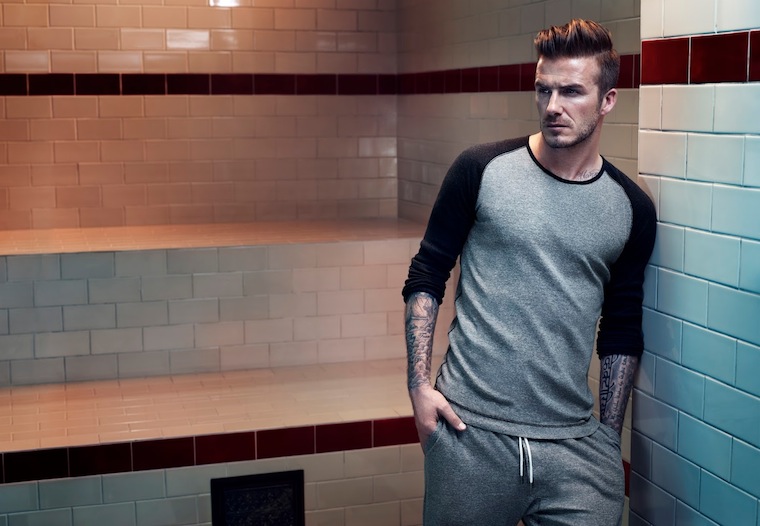 Back to Blog