Aside from the regular Hunk of the Day feature, things have gotten entirely too safe-for-work around here. We need to add some 'Not' very soon, hence this sexy post. The new 'Guardians of the Galaxy' has put me in a Christ Pratt frame of mind, but since he hasn't done any onscreen nudity since this tease, you'll have to make do with a GIF that shows off his body even through the tight shirt. Let's make a GIF show of this post, and touch on some former Hunks who deserve a second look.
Hugh Jackman is another marquee hunk who has gone all naked in a GIF like the one below, taken from one of his many nude turns as Wolverine.
Aaron Renfree's first, and very recent, crowning as Hunk of the Day celebrated his dancer's physique.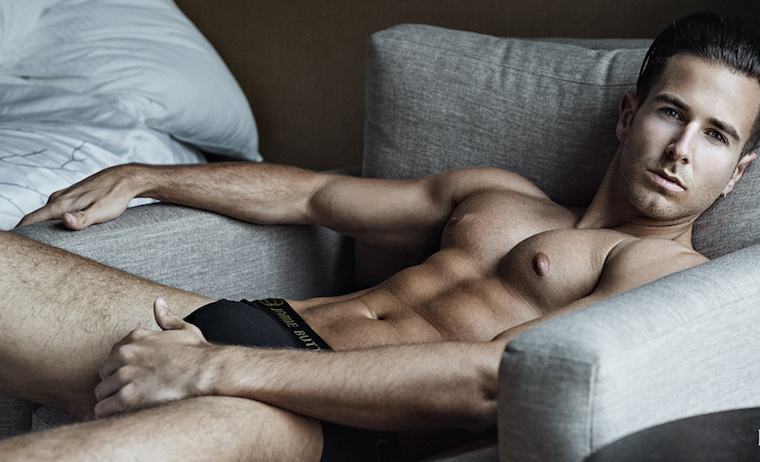 Ryan Hintze was friendly enough to follow me on Twitter, which is how I got wind of his portfolio. Here's his first feature for this blog, and rest assured it won't be his last.
The inside-and-out beauty of Ben Cohen has found numerous moments to shine here. I give you two more.
Another classic from across-the-pond, I give you the Speedo-bursting brilliance of Tom Daley.
Mr. Daley has appeared here more than most, for all the reasons one might suspect.
We close out this post with this glorious GIF of Joe Jonas and his recent turn as Guess underwear model.
Back to Blog