"There's not a word yet for old friends who've just met…"
The weather was sunny and warm. Unusually warm for Cape Cod, but there was a breeze coming in cool off the shore, and it was summer after all. Water glistened all around us. In canals, in eel ponds and on the ocean itself. The sparkle wouldn't leave the entire brief weekend we were there. Everything would come together to make this one beautiful.
Along with the bloom of the ocean there was the bloom of the gardens. Hydrangeas and roses, Black-eyed Susans and petunias – they burst forth in what would likely be the final big show of the season. They were giving it their all. Even the seed-heads of grasses had risen high into the air, exploding like miniature fireworks in the moving air. The whole of the Cape surged with summer, and we held onto it like it was all we had. In some ways, it was.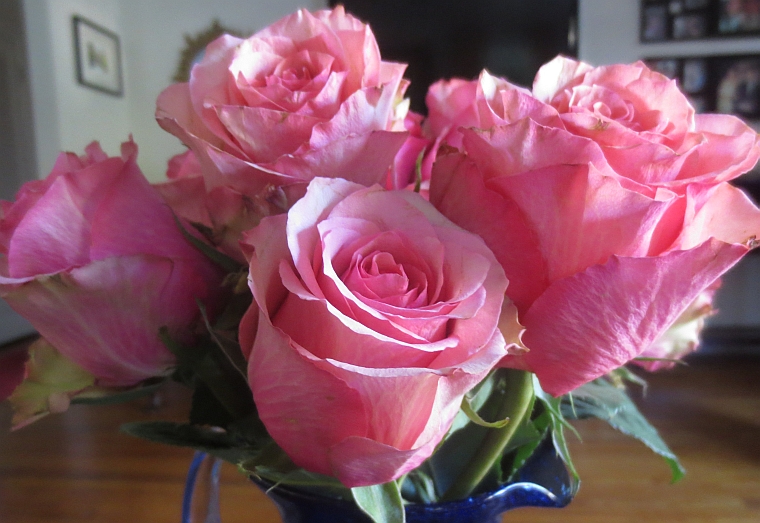 Arriving early to beat the insane bridge traffic, we drove on the cusp of all the others migrating to the Cape for one of the last summer weekends. It can be a lonely trip to make, especially if one gets caught in a traffic snarl, so I brought Kira with me. She's wanted to explore new experiences, and there would be no greater way to expand our worlds than in the purpose of this trip. We stopped for an iced coffee and threw off the previous Boston night's fatigue. The Cape has a way of lulling your shoulders down a bit, of coaxing an easy, relaxed smile across your face.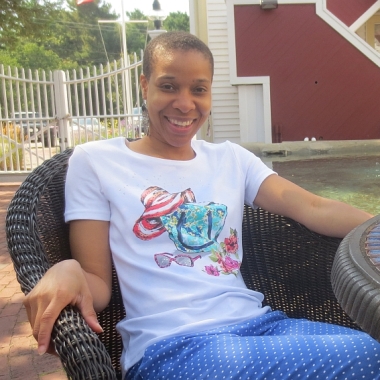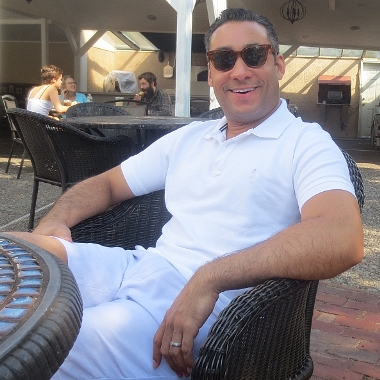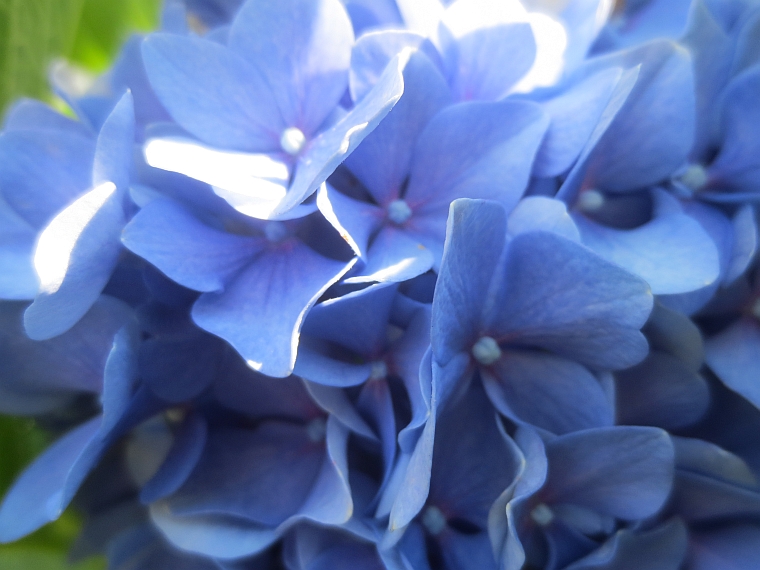 JoAnn's house was already bedecked with the makings of a grand gathering. Tables and tents and bouquets of hydrangeas dotted the expansive yard. Those gorgeous Cape hydrangeas – in blues and purples and magentas and colors so bright they feel like confirmation that there is reason to all beauty. They don't deign to bloom like this anywhere else in the world.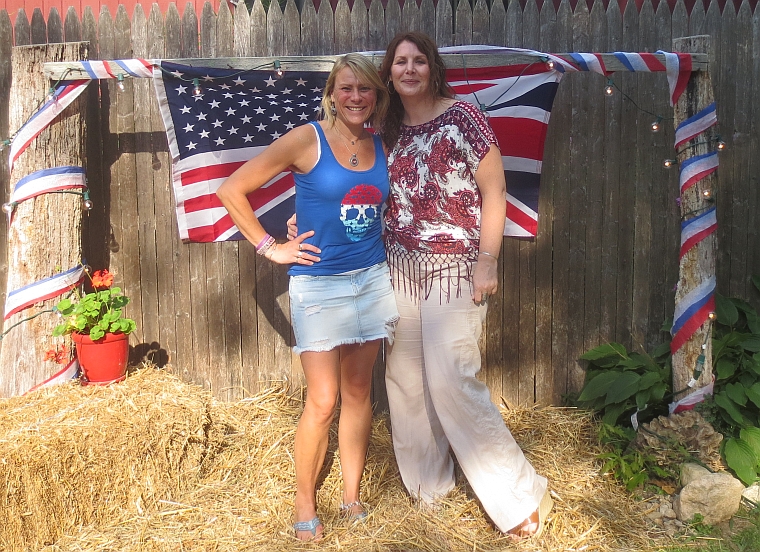 After months of work, it was the gardens that most impressed. Toils of blood, sweat and tears were apparent in the pretty start to her new gardens, thanks to the help of her very own Mary Poppins, a.k.a. Sarah. Straps of Japanese iris rose before the lovely weathered background of a fence, sunny orbs of coreopsis glowed in one corner, and a hearty stand of lavender held onto a few more late-season blooms. This was where she had spent much of her spring and summer, and it was happy proof that a garden can be a place of healing and growth.
The seaside town, so cruel and brutal in winter, forged forgiveness in this perfect summer idyll. A warm afternoon sun slowly began to lower itself in the sky. Music grew in volume as friends began to arrive.
You know, the sun is in your eyes
And hurricanes and rains 
and black and cloudy skies.
You're running up and down that hill.
You turn it on and off at will.
There's nothing here to thrill
or bring you down.
And if you've got no other choice
You know you can follow my voice
through the dark turns and noise
of this wicked little town. 
The same way we make it through the winter is how we celebrate the summer: together. It's more fun on this side of the sun, that is certain, but the love remains the same – unyielding, unchanging, and true.
The fates are vicious and they're cruel.
You learn too late you've used two wishes
like a fool and then you're someone you are not,
and Junction City ain't the spot,
remember Mrs. Lot and when she turned around.
And if you've got no other choice, you know you can follow my voice
through the dark turns and noise of this wicked little town.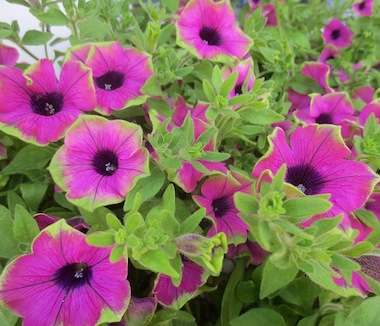 For quite some time now, maybe since the day I met her, it has seemed like JoAnn has been searching for something, for some place to call her own. As hostess for this party, a party for her long-time cherished friends from Manchester, she brought us all together. Perhaps this then was her purpose, perhaps it had always been in her backyard, wherever that backyard happened to be. There's a certain glory and honor in being the conduit that bridges friends, and sometimes even countries, but she wears that mantle better than anyone else.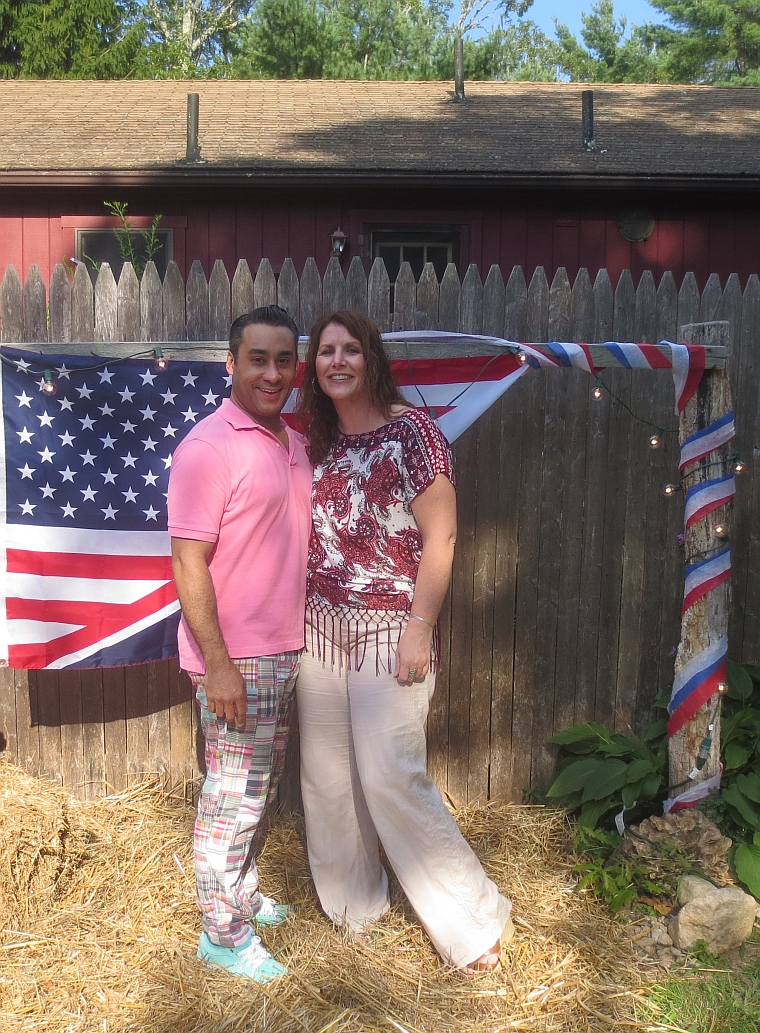 She has always had a way of bringing people together, uniting old ones and forging new friendships. It takes a special alchemist to succeed in that, and a special person to be the touchstone for such an enterprise. Yes, there are burdens and responsibilities involved, but there is something in the goodness of connecting people that, I hope, makes it all worth it.
On this weekend, the JoJo magic was in full effect. After years of listening to the stories and heartfelt affection she felt for her Brits, it truly felt like I had known them all my life, like they had been a part of my own journey – and in a way, they had. JoAnn is such an important person in my life that they couldn't help but be important too. That sweet rush of relief at finding you're a little closer to finding your tribe, upon discovering a few more key players you didn't even realize your heart was missing until they arrive and fill the hole with warmth and affection – well, that has a way of galvanizing the fading sense of hope I sometimes feel departing the coldest days.
This world will slam us in ways too painful and numerable to seem bearable sometimes, but we get through it by leaning on our friends and loved ones. Thank you, JoAnn, for broadening that circle a bit.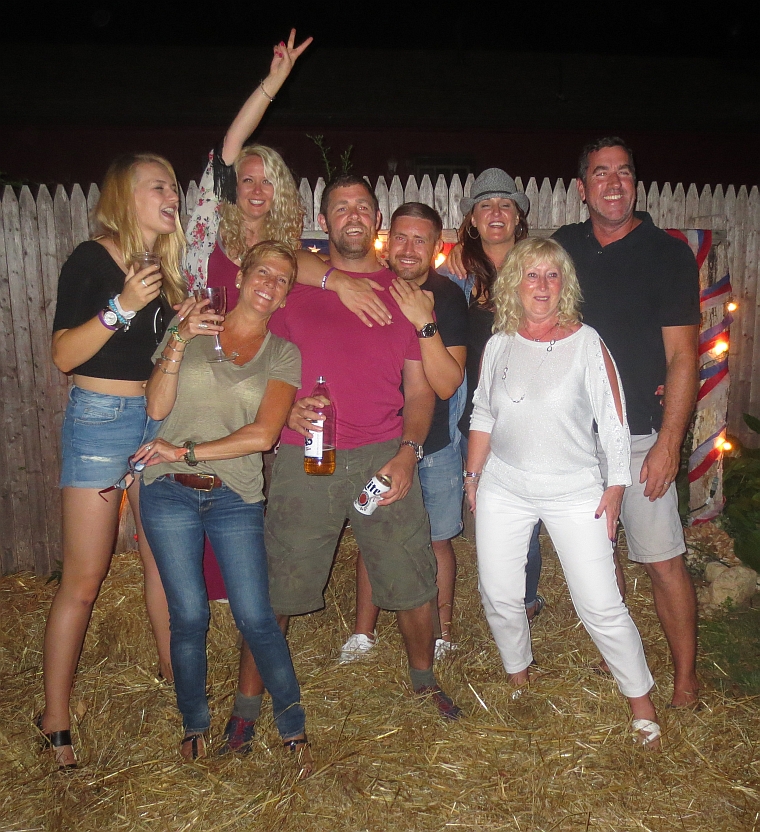 To my new/old friends Lindsay, Mickey, Andy, Zoe, Sharon & Ian, I'm so glad to have finally met you in person. The world became a little smaller, a little warmer, and a little more filled with happiness now that I know you're in it. (An across-the-pond shout-out to Emma, who I was lucky enough to meet when she was last over.) And to the friends I've been fortunate to have already met because of JoAnn, thank you for always welcoming me as if I belonged ~ you are a good crew (Wally, Carolyn, Ali, Kim, Courtney, Tony, Sarah, Dena, Jen, Sherry, Rich, Pete, and my beloved Peaches).

Forgive me,
For I did not know.
'Cause I was just a boy
And you were so much more
Than any god could ever plan,
More than a woman or a man.
And now I understand how much I took from you: That, when everything starts breaking down,
You take the pieces off the ground ,and show this wicked town something beautiful and new.
You think that Luck has left you there, But maybe there's nothing up in the sky but air.
And there's no mystical design, No cosmic lover preassigned.
There's nothing you can find that can not be found.
'Cause with all the changes you've been through, it seems the stranger's always you.
Alone again in some new wicked little town.
So when you've got no other choice, you know you can follow my voice
Through the dark turns and noise of this wicked little town.
Oh it's a wicked, little town.
Goodbye, wicked little town.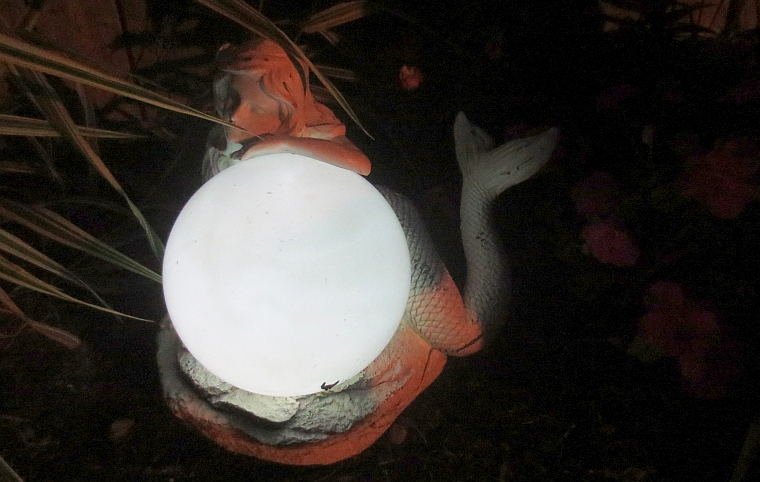 Back to Blog