Last weekend I took my friend JoAnn on her first trip to Saratoga. The rain held in abeyance for the most part, as we strolled along Broadway. We ducked into shops selling incense and spiritual items, browsed several expensive clothing places, and marveled at some of the millinery on hand. Towards the end of our time there, we walked into Saratoga Trunk. It was my first time visiting the shop, and it was absolutely charming.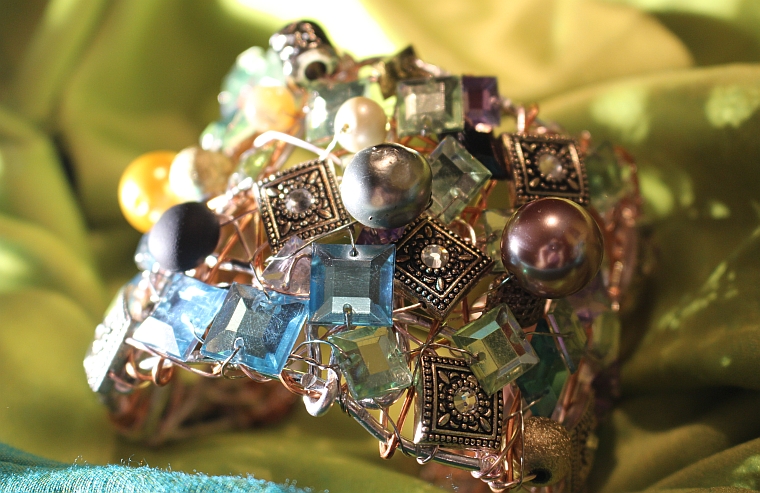 An entry-room held a number of beautiful pieces, as lovely owner Natalie Sillery (just back from Paris) explained various items and told of the creators behind them. I was taken by a few gorgeous cuffs by Daniel Mozzes – intricately-designed works of metallic splendor and sparkling faux-jewels. We viewed a few of his fashion designs as well – JoAnn was taken with a particular dress in a shade of deep blue. I kept coming back to the cuffs.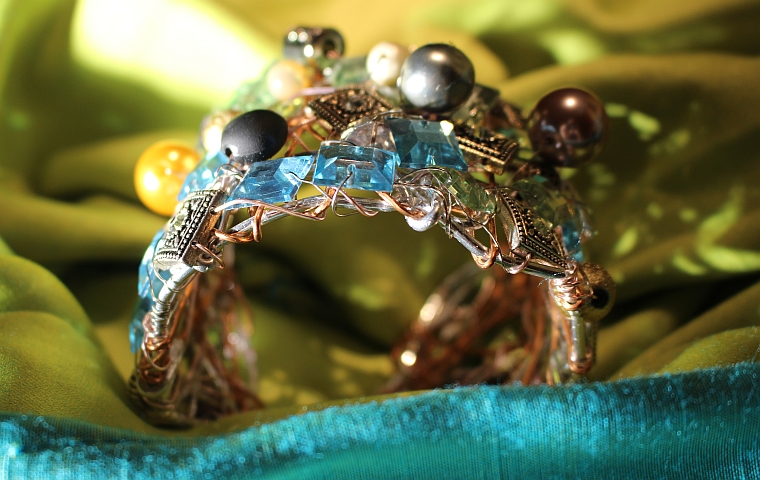 As silly as it might sound, there are certain items and accessories that simply call out your name. They tug at the heart with their beauty, offering the crazy notion of betterment and fun and simple enjoyment. This cuff had that power and held that sweet sway over me.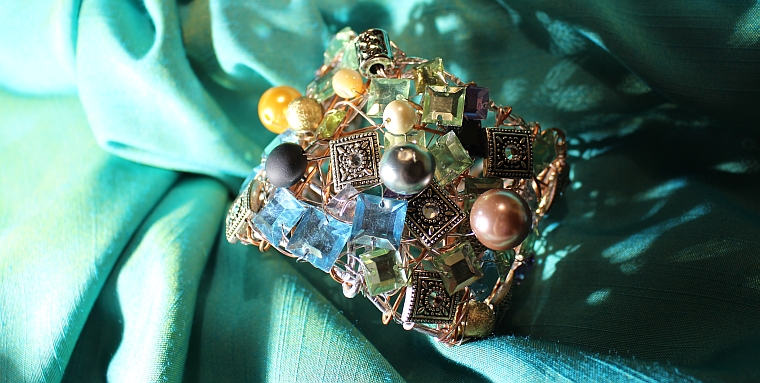 I get a lot of flack for being so seemingly superficial, but even a bauble can have an impact on the world. Like Wonder Woman's bullet-deflecting cuffs, some bracelets instill the wearer with more than something pretty: they inspire confidence, happiness, joy – and all of that is contagious.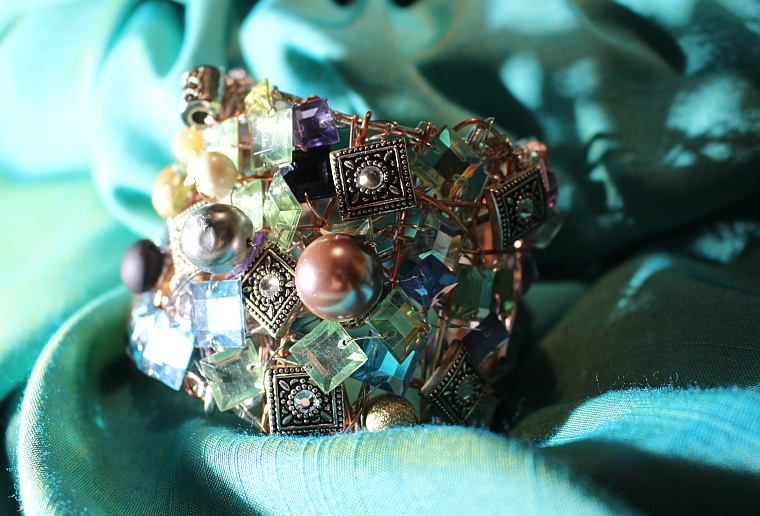 Back to Blog