Due to the twins' birthday and a weekend in Boston, I didn't get to post a weekly recap yesterday, so let's get that out of the way now. It's the last day of March anyway, which makes it ideal for such a look back. I hesitate to see that we have seen the last of winter, particularly in such a cruel year, but I saw daffodils poking through the ground in Boston, and snowdrops in actual bloom. The pendulum is on its swift move. Stand back.
The Hunk of the Day feature here went a little deeper with this entry honoring legendary Olympian Greg Louganis.
A fun family dinner welcomed Elaine and Tony back into the moody Northeast spring.
Andy and I turned up the Homoradio.
Silver-fox favorite Max Joseph and Zac Efron made a pair of fine-looking gentlemen.
Marking his second appearance as Hunk of the Day, male supermodel Noah Mills once again made a pretty splash.
I finished 'Wasn't Tomorrow Wonderful?' by Kenneth Walsh, and it was quite wonderful indeed.
Another inspirational Hunk of the Day, Noah Galloway, showed the world how to overcome anything.
Groundbreaking or not, I love florals for spring.
The Über-fit Roger Frampton in all his shirtless glory.
It wouldn't have been nearly as good a week without a little shirtless Channing Tatum, and a naked Austin Armacost.
A touching Special Guest Blog by my pal Joel.
But the highlight of the whole run was this stripped-down-but-epic performance of 'Ghosttown' by Madonna and Taylor Swift. Bow down.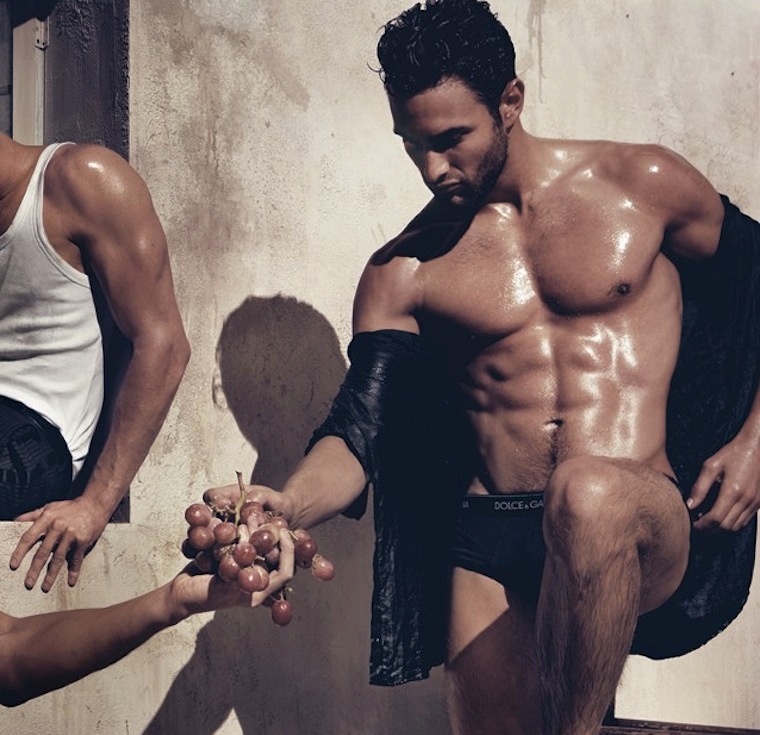 Back to Blog