We welcomed snowbirds Elaine and Tony back to the Northeast with a dinner of ham and potatoes au gratin this past weekend. They'd been fortunate (and wise) enough to have spent the winter in Florida, and were none too pleased with the weather that was waiting for them upon their return. Luckily they brought their own sunny countenances, along with a couple of bouquets of flowers to drive off any lingering winter darkness.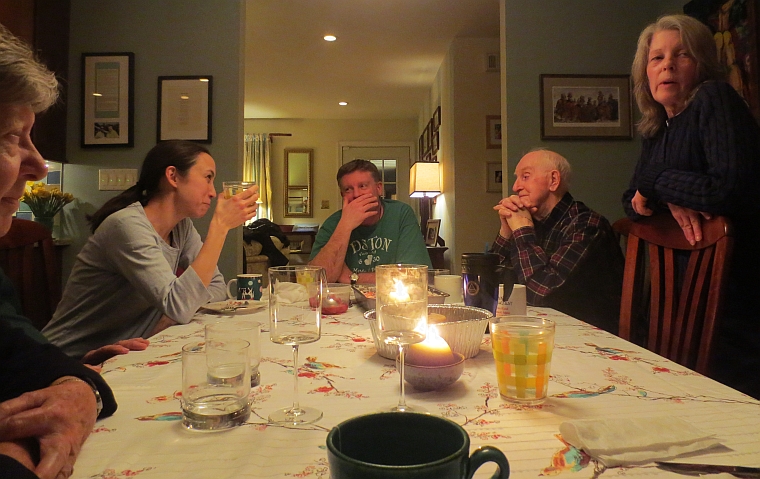 My father-in-law and sister-in-law joined in the fun, as did Suzie and her family. Andy made a special strawberry cake upon request from little Momo, who proclaimed it "very good." All in all, it was a sweet way to spend a Saturday night. If all goes well, the next time we gather together may be for an outside barbecue. (Dare to dream…)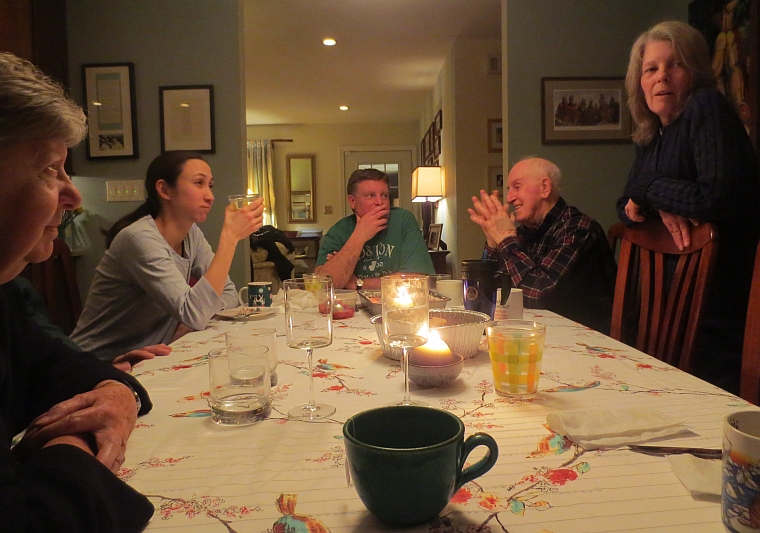 In the meantime, let us have daffodils and disappearing snow.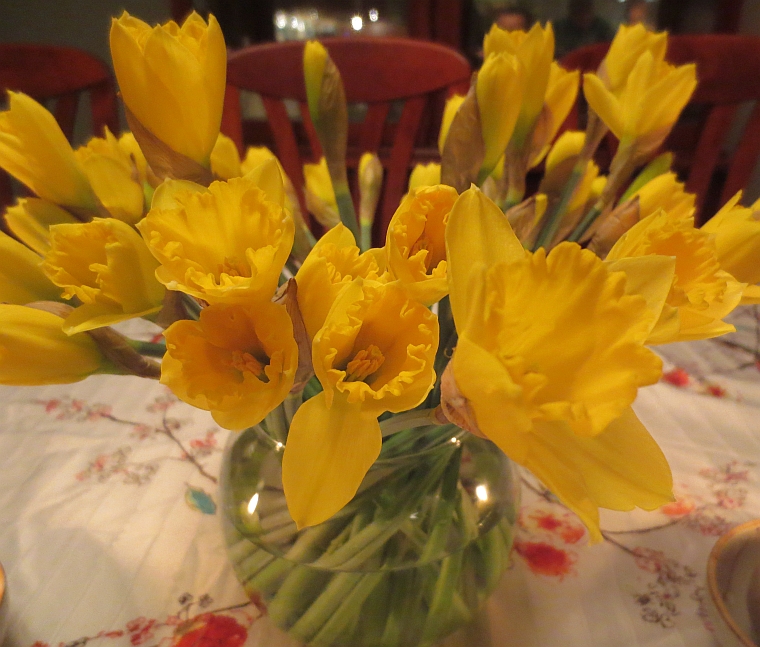 Back to Blog