Dear Taylor Swift,
All is forgiven. You annoyed and irked me for years on end, but the evolution you went through starting with '1989' and culminating with your performance with Madonna last night just made me a fan. To be fair, it wasn't just Madonna that did it. I've had 'Blank Space' on repeat for the past week. But your beautiful strumming of the guitar to Madonna's 'Ghosttown' on the iHeartRadio Awards just cemented the deal. You rock.
Two sexy, stunning women supporting one another, and giving a whole new reading of the song:
"When the world gets cold, I'll be your cover
Let's just hold on to each other…"
It doesn't just have to be romantic love that saves us. In fact, it's usually not.
"All we've got left is love, Might as well start with us
Singing a new song, something to build on…"
And just like that I'm a squealing teenager again, moved to tears by the perfect pop performance, and the layers of history that have led to this moment. Thank you, Ms. Swift, for reminding me of the magic of a song, the magic of music, and the magic of Madonna.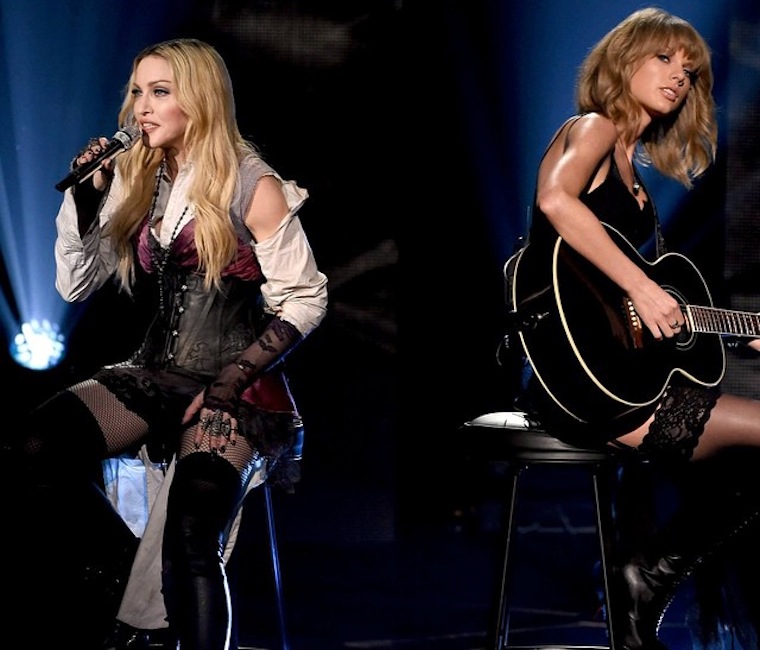 PS ~ Darling I'm a nightmare dressed like a daydream.
Back to Blog