GROWING UP, YOU DON'T SEE THE WRITING ON THE WALL
PASSING BY, MOVING STRAIGHT AHEAD, YOU KNEW IT ALL
BUT MAYBE SOMETIME IF YOU FEEL THE PAIN,
YOU'LL FIND YOU'RE ALL ALONE, EVERYTHING HAS CHANGED.
PLAY THE GAME, YOU KNOW YOU CAN'T QUIT UNTIL IT'S WON
SOLDIER ON, ONLY YOU CAN DO WHAT MUST BE DONE…
It began as a whim.
A one-off way to pass spring-break before I was old enough to drink, before I had my own car.
I called it a tour in the style of Madonna, my wanna-be tendencies in full effect, my dreams of being something better than I was that day. It was mostly just a few weekend jaunts to see my friends and stay with them in dorm rooms the size of closets, when I couldn't afford or find a Super 8 or Motel 6. (I always did love a hotel, no matter how simple or plain.)
But as soon as I christened it a "tour" the world seemed to change, to bend to this flight of fancy. Everything had a new kind of sparkle and gleam. It informed every moment. It changed the way I looked at the world, and in return the world changed the way it looked at me. It gave me an armor, and a character, and a way to maneuver in a shifting social landscape. That something so silly could become something so profound was one of the great cosmic jokes of my life.
YOU KNOW IN SOME WAY YOU'RE A LOT LIKE ME
YOU'RE JUST A PRISONER AND YOU'RE TRYING TO BREAK FREE.
I wanted to do it one last time. When you reach the age of 40, you don't always know if you're up for it again, but I had to try. Even if I failed spectacularly, it would be worth it. Even if it all came to nothing, I would have made the journey. Sometimes just going through the motions is enough. It gets you from one place to another. Sometimes that's all you need to survive to the next morning.
I CAN SEE THE NEW HORIZON UNDERNEATH THE BLAZING SKY
I'LL BE WHERE THE EAGLE'S FLYING, HIGHER AND HIGHER
GONNA BE YOUR MAN IN MOTION, ALL I NEED IS A PAIR OF WHEELS
TAKE ME WHERE THE FUTURE'S LYING, ST. ELMO'S FIRE…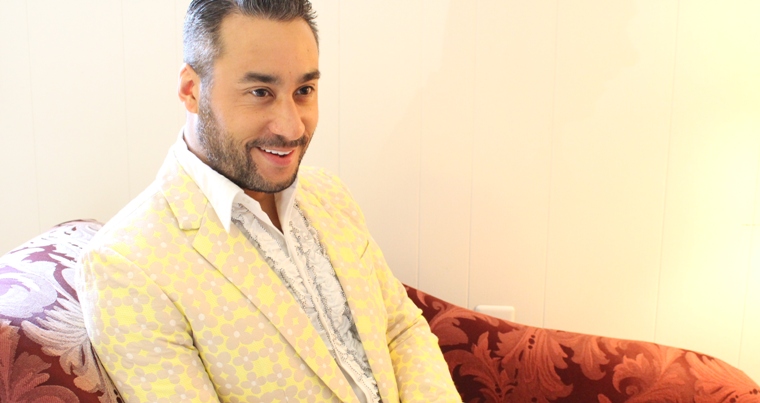 Contrary to the title of the thing, I was not delusional. That was the whole point of this exercise, and the point of it all over the past two decades. I'm not a celebrity, I'm not a star, and I never will be. But each of us has our own grandeur – the grandeur of our small, private lives – and each of us is afforded the ability to shine and burst and sparkle as much as any rock star. How will you access your own grandeur?
BURNING UP, DON'T KNOW JUST FAR I CAN GO
SOON BE HOME, ONLY JUST A FEW MILES DOWN THE ROAD
I CAN MAKE IT, I KNOW I CAN
YOU BROKE THE BOY IN ME, BUT YOU WON'T BREAK THE MAN.
Now that this tour is nearing its completion, I can look back at my touring days with a mixture of fondness, nostalgia, and absolutely no regrets. I did what I had to do, and saw it through! The supreme confidence and belief in yourself that it takes to put your own ass out there was something I'd always been missing – until I pretended I had it. The self-worth and self-importance that I purported to have grew from a mask into my genuine truth. I built things from the outside inward – the opposite and much more difficult path to self-acceptance, but I got there in the end, and that's all that matters.
JUST ONCE IN HIS LIFE, A MAN HAS HIS TIME
AND MY TIME IS NOW, I'M COMING ALIVE!
I think back to the young guy who embarked on his first "tour" in 1995. At nineteen years of age, he'd only ever kissed one other man. He knew little to nothing of love, yet found himself falling into it at every turn. His hair was jet black, and a little unruly. He drove his parents' car, with a silk scarf billowing from the antenna, and a clumsy car phone he never did quite learn to use. He would travel to his college friends in upstate New York – Rochester and Ithaca and Potsdam – and he would find the only family who instantly accepted him for who he was – not for who he was trying to be or who the world wanted to see. He wore crazy outfits that he found pretty – shape-shifting and image-drifting whichever way the wind took him. His writing was often sad and serious, and his image sometimes reflected that, but on tour he acted like a star – above everything, shining brightly in the sky, and acting as beacon and bringer of all that sparkled. He was a man in motion, too scared to stay too still for too long, afraid that he might freeze there, afraid that it might mean something – afraid, perhaps, that he might mean something to someone, even if that was all he ever wanted.
I CAN HEAR THE MUSIC PLAYING, I CAN SEE THE BANNERS FLY
FEEL LIKE YOU'RE BACK AGAIN AND HOPE RIDING HIGH…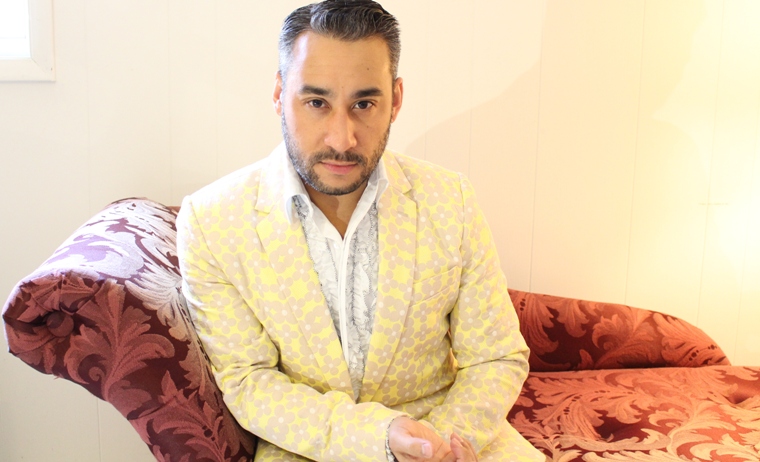 I CAN CLIMB THE HIGHEST MOUNTAIN…
CROSS THE WILDEST SEA…
Back to Blog