We almost didn't make it this year. After missing out on a planned stroll earlier in the month, it looked like Kira and I might not get our schedules together to do our annual Holiday Stroll/Shopping Extravaganza, but this past weekend we got our shit in sync and made it happen.
We began by going a different route – down Columbus Avenue instead of heading straight to Charles Street and Beacon Hill. The day dawned brilliantly, but the blue sky soon gave way to clouds. As long as it didn't rain we'd be fine. A wind began to pick up as we made our way down Columbus, stopping for a quick bite at Cafe Madeleine.
A few steps down from the cafe stands the Luke Adams Gifting Co. It was there that I found the perfect gift for Andy, which started off our last-minute shopping excursion on the right foot (or fin, to give a small hint as to what was procured). This locally-owned company is a neat addition to the South End, offering unique items you don't see anywhere else, all with threads of wit and whimsy running through them.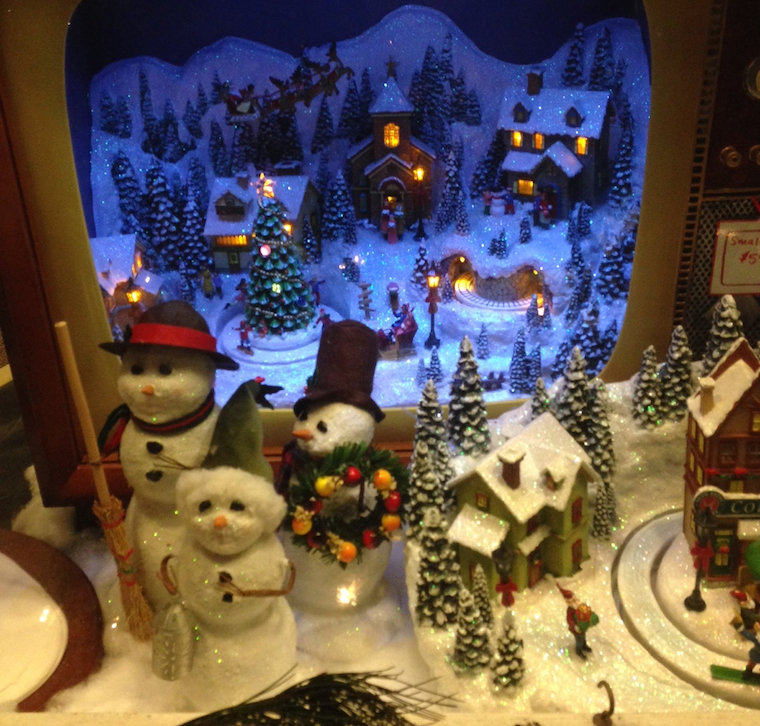 We rounded the corner onto Mass Ave., where we picked up our pace in the face of a cold wind. A decent Phở restaurant – Phở Basil – stands midway to where we were headed, but it was a tad too early to partake of the hearty broth (that was yet to come.) We'd only just begun, and passed by with a slight twinge of regret – it was so cold that a bowl of Phở would have been wonderful, no matter how early. Still, we trudged onward, to Newbury Street, where Newbury Comics afforded Kira the only gift left on her list – a CD for her youngest daughter. Two down and only a few to go, and the day was still young.
Previous holiday strolls with Kira have always brightened my heart, as she is one of my dearest friends. Last year's was so enjoyable that I turned it into a two-part post (Part 1 and Part 2.) Far more than the shopping and the city, it's the time spent with an old, comfortable friend that I treasure most about these mini-adventures. It's been much too long since I've seen her, so this was a nice mini-reunion of sorts, and I made her promise to do it again next month, when winter will surely fan the flames of loneliness. On this day, we were all smiles and holiday excitement, and as we browsed along Newbury and Boylston, it finally started to feel like Christmas. A quick stop at Crate & Barrel completed what I needed for Andy, while it dawned on us that this was the busiest shopping day of the year.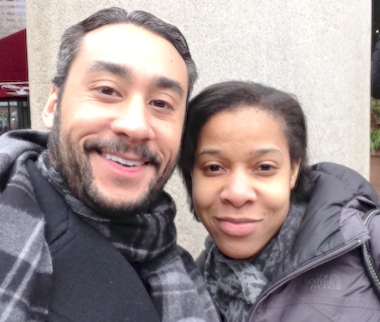 We mostly managed to avoid that, vowing to not even go into any place that had a line twenty people deep. (No place was that crowded, thankfully.) I looked in Marc Jacobs, hoping to find something odd for Suzie, but no such luck. Cutting back over to Boylston, we headed up past the Boston Public Garden and toyed with the idea of lunching at The Four Seasons. Since Chinatown was just a few blocks away however, where our favorite Phở place was, we forged on, skirting the edge of Downtown Crossing and finding a table in the crowded restaurant.
Nothing warms the heart and soul better than a bowl of Phở. I'd introduced Kira to it last year, at this very place, and we dug into the spicy broth gratefully. It was the perfect midday respite from a rather bustling bit of shopping. I honestly didn't realize how much there was left to do, boldly and rather inaccurately boasting myself mostly done a few weeks ago. Now we sat in Phở Pasteur and rested our weary feet, laughing over old memories, and pausing to make this new one.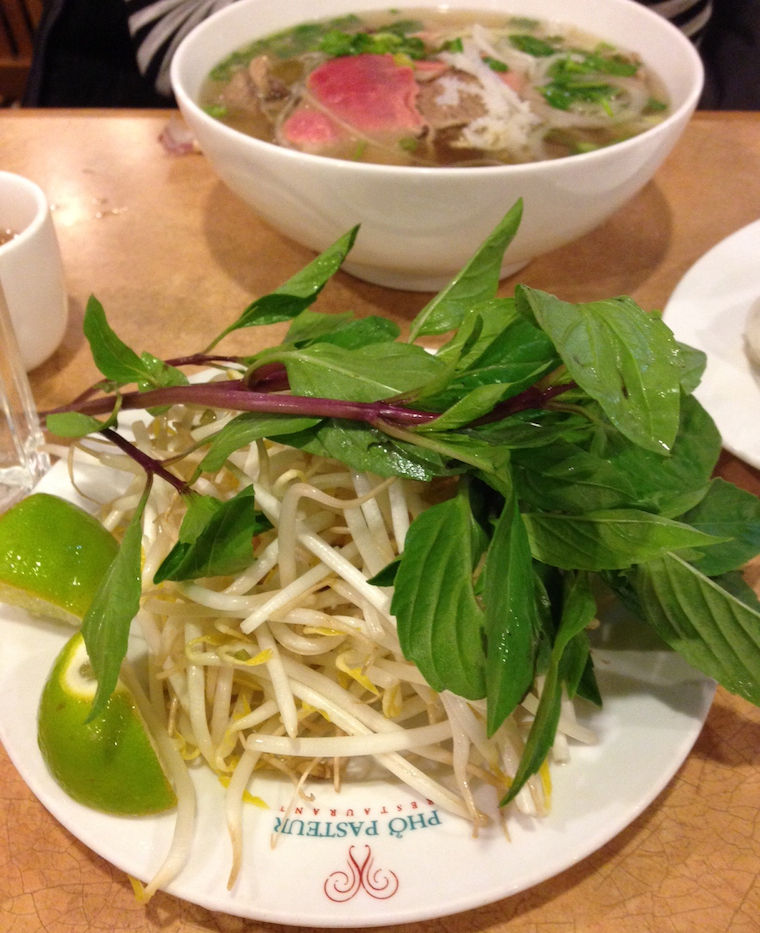 Bracing ourselves for the cold with one final flourish of tea, we headed back out, into the maelstrom of Downtown Crossing and that beacon of consumerism, Macy's. I was looking for myself, but remembering a certain gift I already bought the night before (a scent I'll describe a bit later), I listened to Kira's advice and gave up an expensive coat. Instead, as I made her promise shortly after we began the day, she was to pick out something for herself. On a day when we were buying things for other people, I said we should do something for ourselves. (There was one Christmas when her family was so caught up in what they wanted and what they were getting that no one – not husband or children – had bothered to get Kira a gift. My heart always hurts for her when I think of that.) This year I helped her pick out a bracelet for herself, and once that was found we walked through Downtown Crossing a little happier. If you can't take care of yourself, how can you take care of another?
Somehow we ended up in Fanueil Hall, where I did finally find something silly for Suzie, and where we paused for a few obligatory cookies from the Boston Chipyard while looking at that enormous Christmas tree they've erected there. Still full from the Phở, we carried on, walking away from the crowds to the Liberty Hotel – another traditional stop for us. The Christmas trees there hung upside-down from the vaulted ceiling, and we slumped into two high-backed chairs to get a third wind for the final stretch of the day. The sun went down as we watched a group assemble for a wedding. Ladies in sparkling evening dresses and rotund men in tuxedoes milled about the bar area, while other travelers waited for their room to be ready. There's no better sport than people-watching with a close friend.
When we returned outside, it was dark, but there were holiday lights around every corner, and the shop windows of Charles Street were decorated with holiday gusto. This was the cozy moment that I sought every year, this was the time when the magic of Christmas made itself felt and known. We stopped in a paper store, mulling over cards and stationery, then walked down into a Tibetan store, where Kira once found her warmest pair of gloves. At this point we were merely browsing, extending our time with each other, delaying the end of the day. A hot chocolate at Starbucks would be our final bit of sustenance.
As we walked back toward Copley, the Public Garden on our left, we looked into the magnificent brownstones along the way. Christmas trees blinked and sparkled from some of the windows, while garlands and wreaths adorned many of the doors. Though the night was young, it was time for Kira to catch her train, and us to end this holiday stroll. We hugged by Back Bay Station, and I said goodbye to a friend. We headed back to our families, but I realized that this may just be my happiest Christmas memory.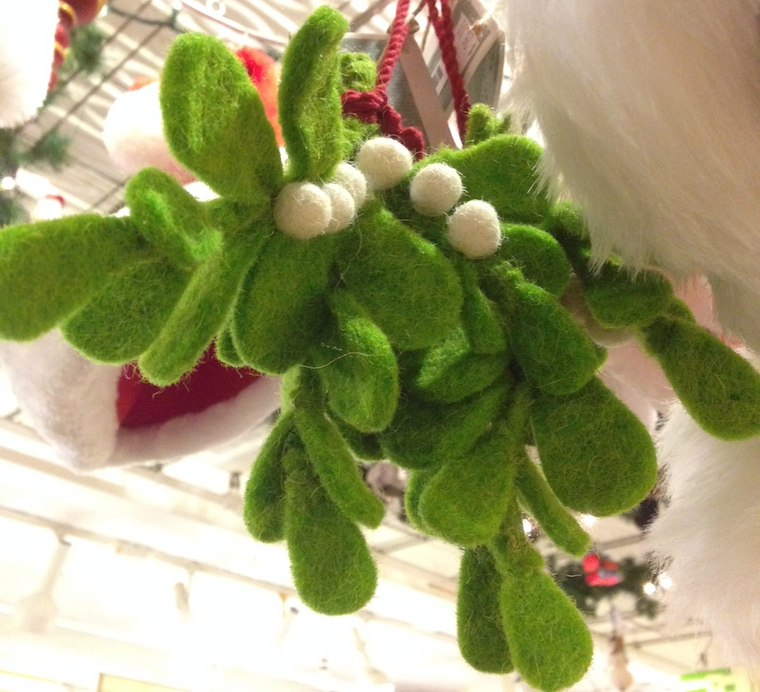 Back to Blog