Last year, at around this time, Kira and I made our second holiday stroll, whereby we dedicate a day to a leisurely walk through a holiday-bedecked Boston without any definite plan or holiday shopping to-do list. We might take a peek into the antique-laden rooms of Charles Street, buy wool gloves from a Tibetan store to keep out the cold, or take in a lunch of dim sum in Chinatown. We might stop at Jacques for a drink with a drag queen or warm ourselves by the fireside of Cuffs. We may parade past the towering tree at Faneuil Hall and then its smaller sister at Copley Place, then find our way back to the condo for a candle-lit night-cap.
There is no rhyme or reason to the path we take, or the stops we make. We travel by wish and whim (which leads us to transitory treats, like the pop-up market we found last year at Downtown Crossing), guided by the shifting light of the day, or forced indoors by an unyielding wind.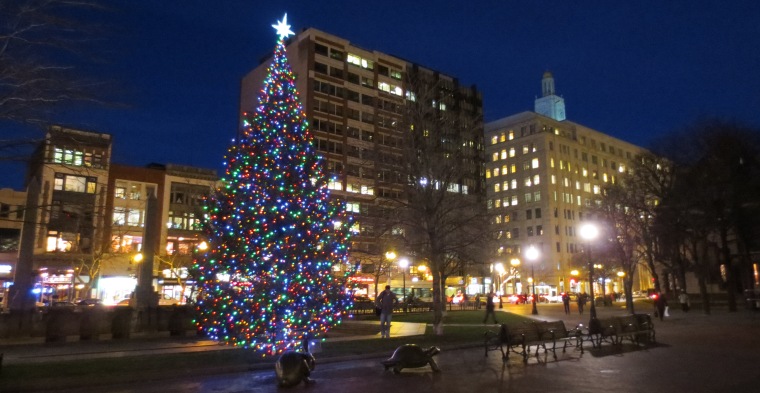 This weekend tentatively marks our third year of carrying on this tradition. Beginning at The Liberty hotel, I'm not sure where the day and night will take us – I only know that it will be filled with the warmth of a dear friend, the good sentiment of the season, and the luxury of being in my favorite city at this most wonderful time of the year.
Back to Blog