Right round the corner from our condo, and down Columbus Avenue a couple of blocks, stands a corner shop that has made getting up in the morning a worthy endeavor. Cafe Madeleine opened a few months ago and has been supplying the area with some delicious fare that is as pretty to look at as it is to eat. I'm constantly on the lookout for new stores and eating establishments along Columbus Ave. Some stay, some go, but there are a few standards that are good enough to withstand the test of time (or at least the three decades since we've had the condo.) This looks like it could be one of them.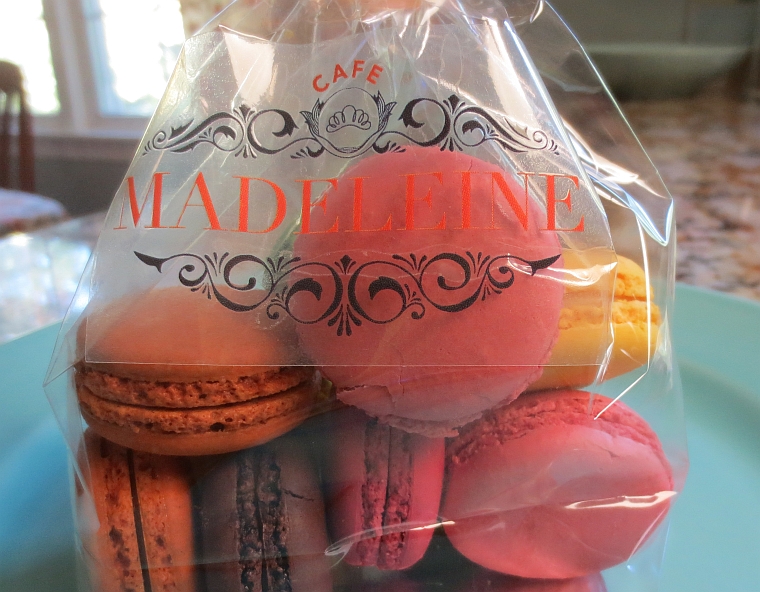 This is a bright bauble of a newcomer, whose freshly-baked wares call out to anyone looking to begin the morning with comfort and sweetness. Viennoiserie and pastries and cookies beckon to the sugar-starved. There are a few savory options as well, but if I'm going to indulge it's going to be on the sweet side of things. Like with the colorful macarons pictured here.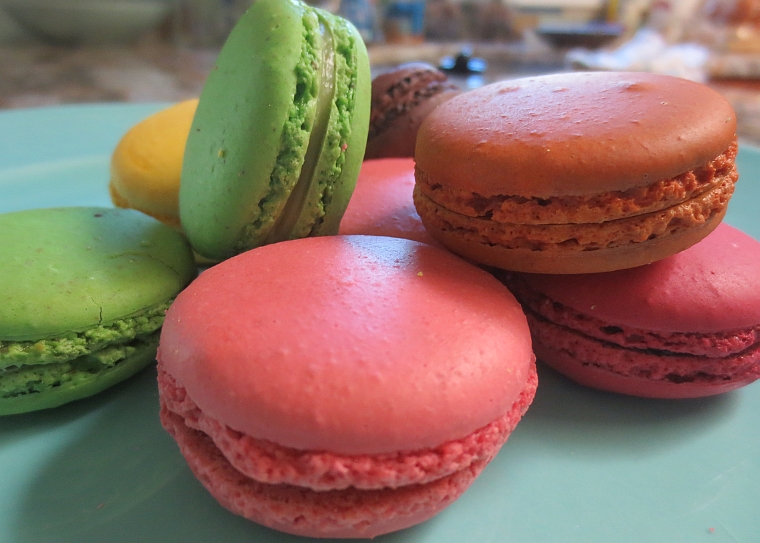 Light and inwardly creamy, with a delicately crisp outside shell, they are a beautiful sight to behold, even if they don't last long. I held out as long as I could to capture a few photos before scarfing a few down. A bag of about ten will set you back a pretty penny, but it will be worth it.
On that day of decadence I also succumbed to an almond croissant and a freshly-squeezed orange juice (ok, and a cookie chaser because I had to take more than macarons away). While neither is especially cheap, all of it is worth it. (Breakfast for one with that take-away bag of macarons cost about $36.) I know, I know – but again, worth every penny once in a while.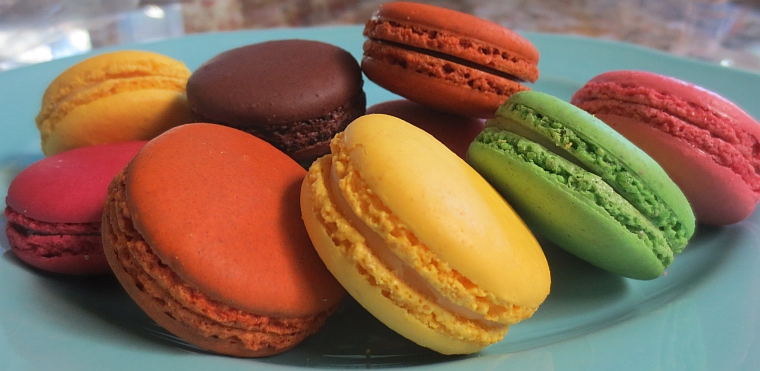 Back to Blog