Having been scarred for most of my life by an early lap-dance on a frightening Easter Bunny, I decided to turn this holiday around a couple of years ago with this unplanned encounter with my nemesis. While that went a long way toward repairing my warped view of the seasonal celebrant, it didn't complete exorcize the demon from my nightmares. That would take another twist, and this year I think I've finally worked through that Easter bunny madness in my own underwear-clad manner. A string of pearls aided in the transformation, and ~ VOILA! ~ a new meaning for our risen Lord was born this way.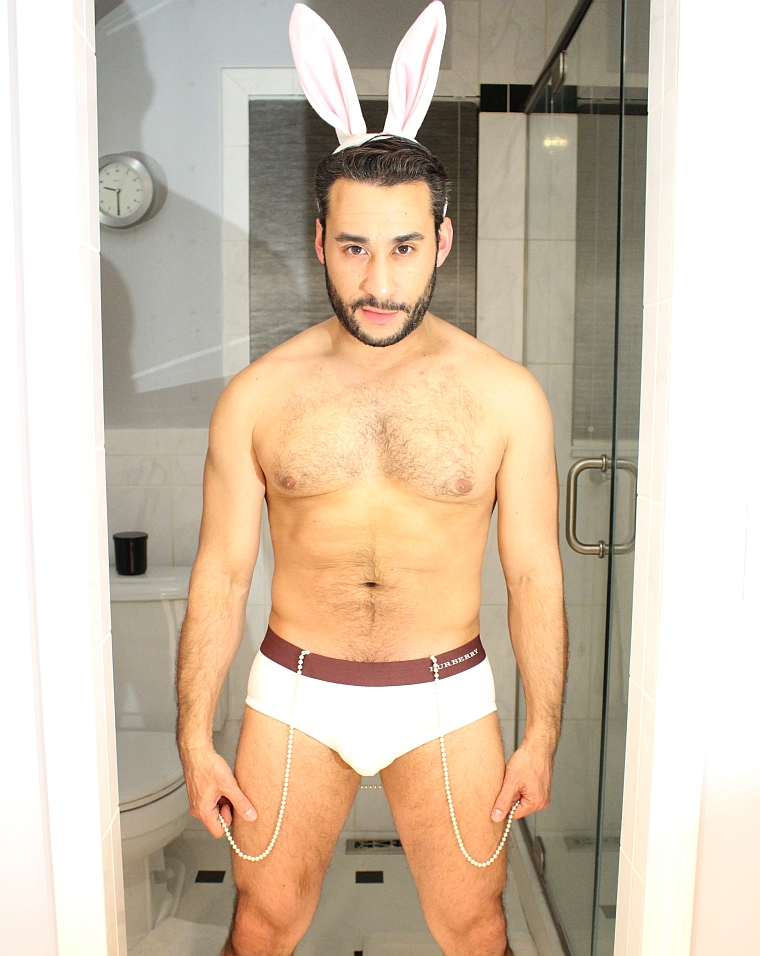 Sometimes the only way to confront a childhood trauma is to face it head (and underwear) on.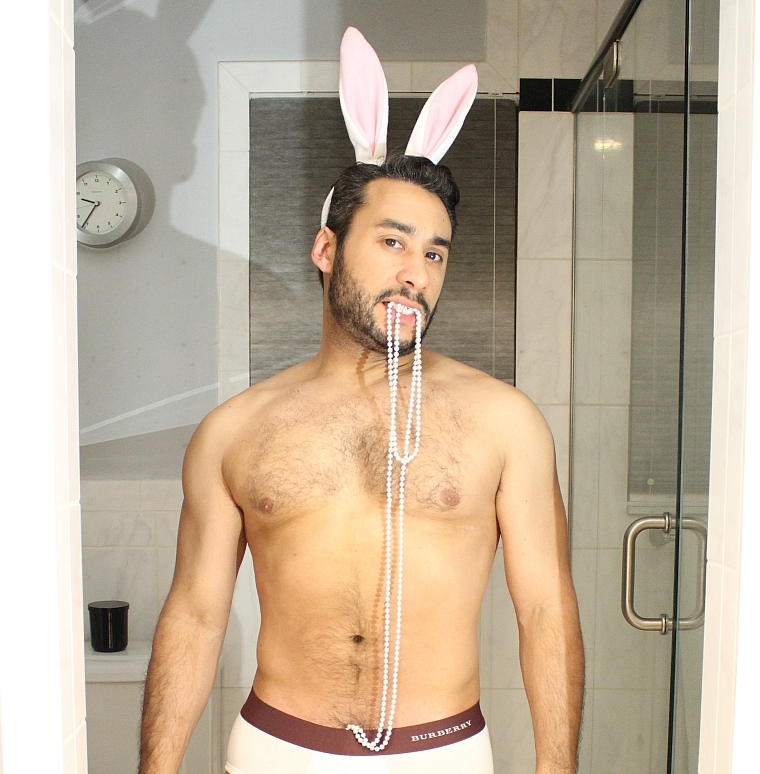 Burberry briefs and bunny ears may not be your idea of conquering fear, but in my case they worked wonders.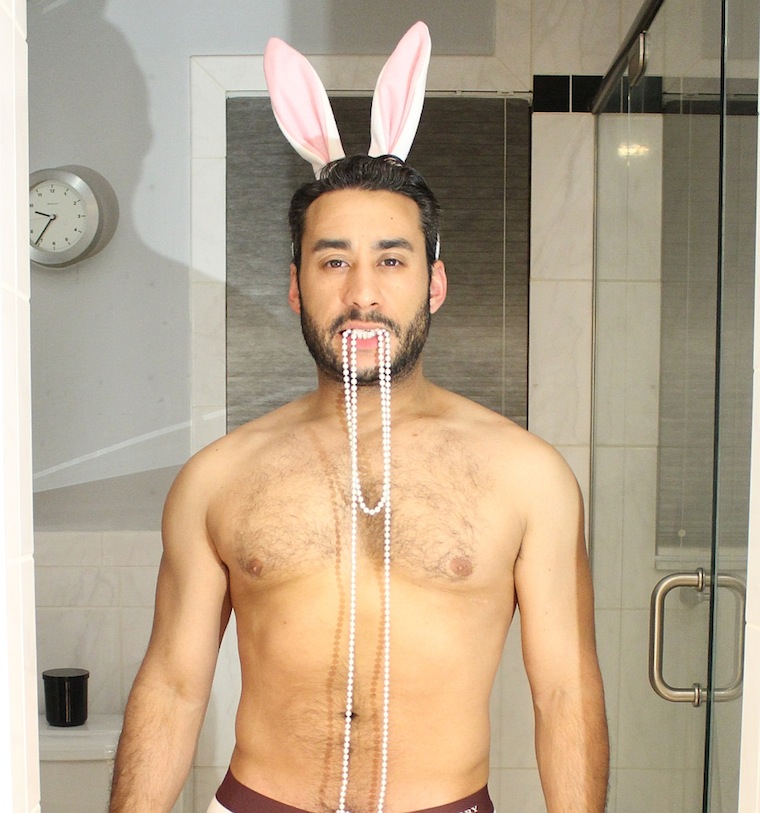 Of course, it wouldn't be Easter without posting the original Scary Easter Bunny shot that led to a lifetime of haunted nights. So many people have told me that this is their favorite photo of me, which basically means I need a new group of friends. The sheer terror on this little boy's face says more than any ensuing therapy confession ever could.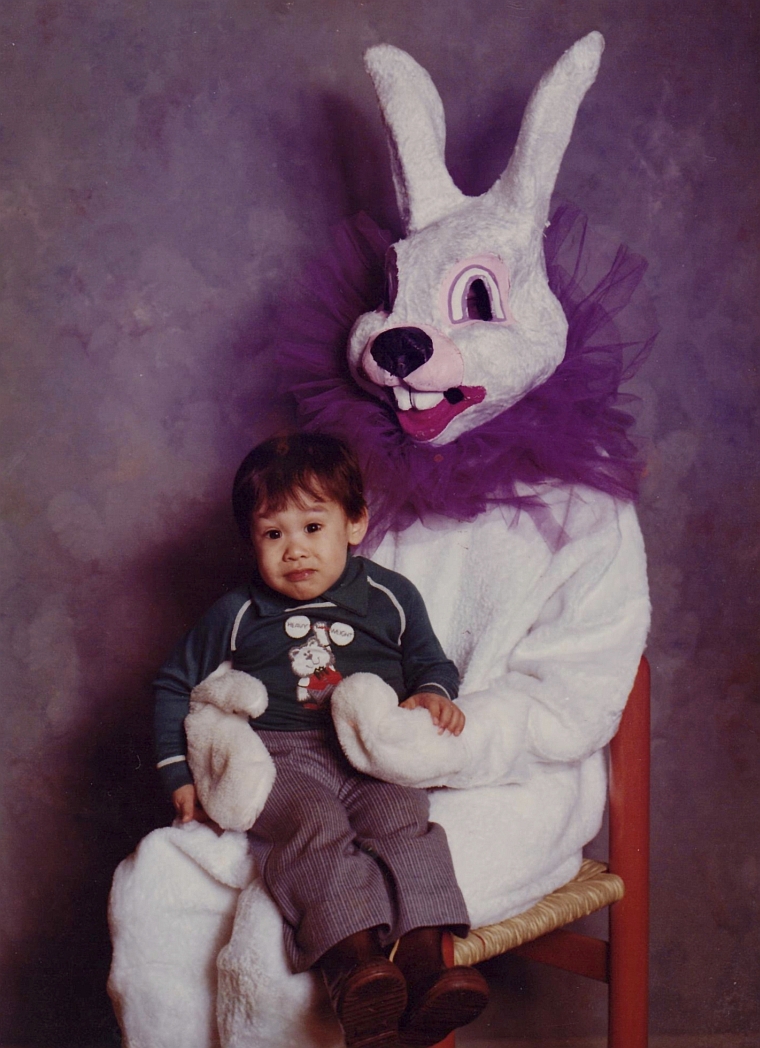 Back to Blog