One of the only major monuments that I hadn't seen, despite myriad visits to Washington, was the Lincoln Memorial. This time that was my only charted goal, and on a sunny but pleasantly-not-too-warm day, I walked all the way from my hotel to visit Mr. Lincoln. The path took me through George Washington University, where signs were welcoming the incoming class home. I looked upon such things with amusement for myself, and a tinge of empathy for those just starting their college careers.
As I neared the monument, I was once again struck by the foresight and planning that the designers had when laying out the entire National Mall, as well as the size and scope of it all. These are impressive works, and every American should visit at least once.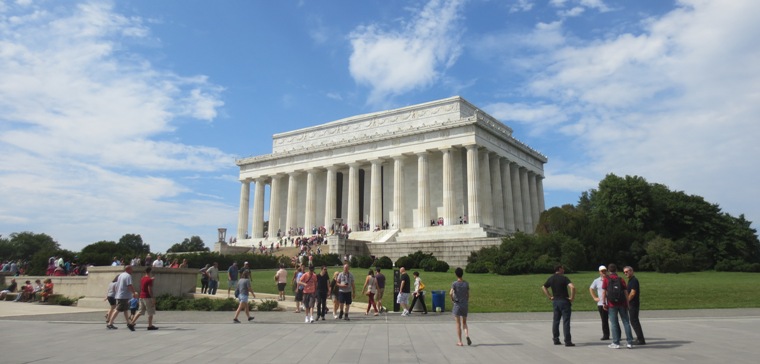 It's both inspiring and depressing to contrast the work of previous Presidents to certain candidates attempting to disgrace the office today. When you think about what this country means to the world, and especially to those of us lucky enough to live here, it's unfathomable that a clown like Donald Trump has come this close to entering such hallowed ground. I pray he doesn't succeed.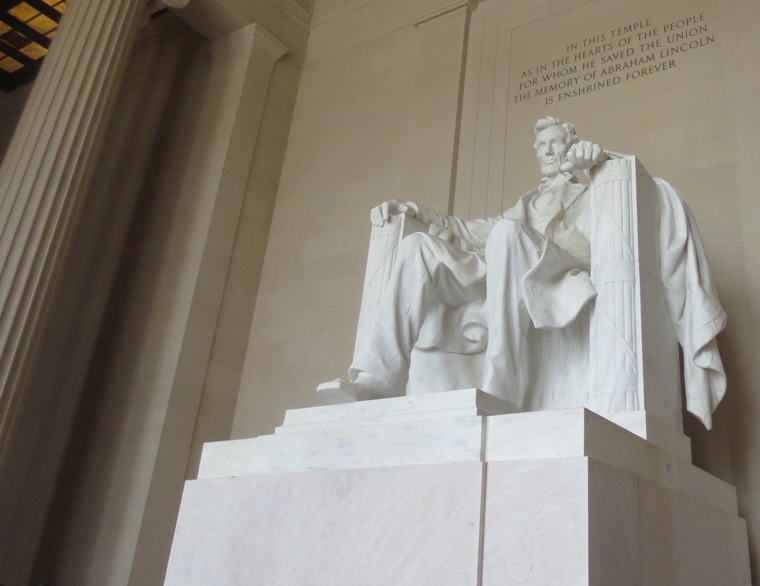 But rather than get bogged down in the current political state of affairs, I preferred to look at the glory of the past. The sun was warming my walk as the day advanced, and the area around the Washington Monument is exposed. I did my best to stay to the shade afforded by trees, but when I saw signs for the waterfront, I remembered a stay at the Mandarin a few years ago, and figured it was the perfect midway stopping point for a refreshment.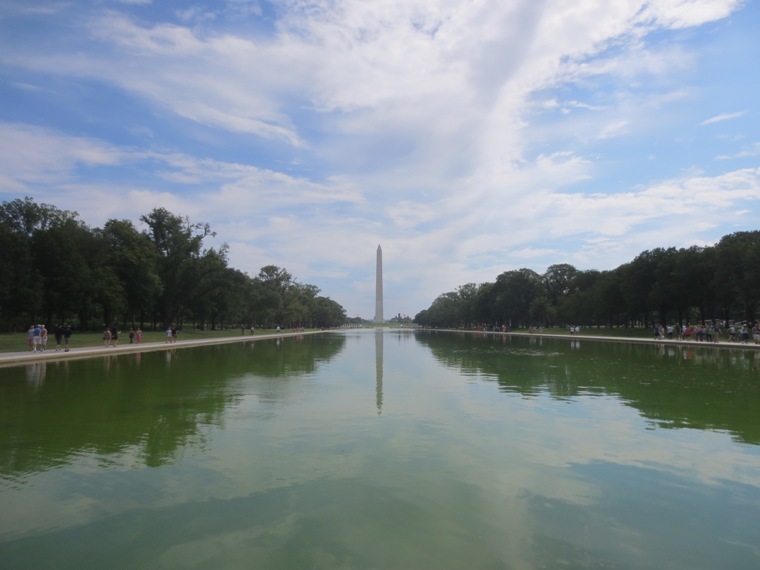 Much has been made of my adoration of a hotel lounge, and this was one perfect instance which exemplified that fondness. The Empress Lounge is an elegant stretch of space with refined furniture and impeccable Mandarin service (even if I was asked not to occupy a table that had been set for afternoon tea, when there was literally not a single other person in the place, nor would there be for the duration of my stop.) No matter, I found another seat that was not expecting invisible company and settled in for a Mandarin Dream.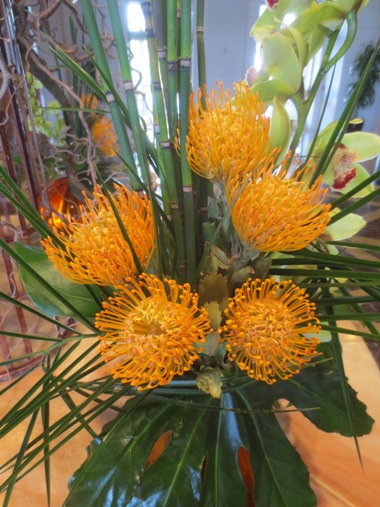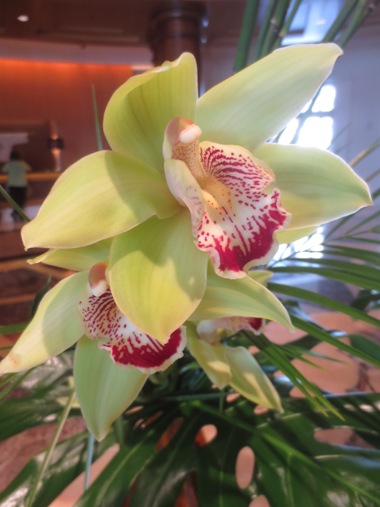 Outside of the sky-high windows, a pretty courtyard meandered to a perch overlooking the Potomac. In spring, cherry blossoms would blanket the area in soft pink, but at this late stage of the season things were a deep green, accented by the fiery blooms of a crape myrtle here and there. The Mandarin Dream is a refreshing mix of vodka, pomegranate juice, and pear nectar – not too strong, and served with a decadent cherry – perfect for a fine summer afternoon.
There was one more stop to make before dinner, and I knew it would be a place of peace, even if I'd never been there yet…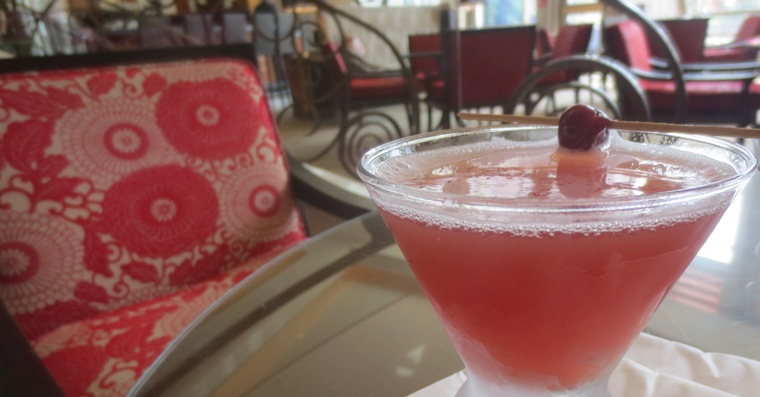 Back to Blog