The 2018 Winter Olympics in PyeongChang are almost at hand. Allow me to introduce the mascot for this year's games: Soohorang, based on the White Tiger so rightly revered in Korea.
"Sooho", meaning protection in Korean, symbolises the protection offered to the athletes, spectators and other participants of the 2018 Games. "Rang" comes from the middle letter of "Ho-rang-i", the Korean word for "tiger," and is also the last letter of "Jeong-seon A-ri-rang", a cherished traditional folk song of Gangwon Province, where the Games will be held.
Set to begin airing February 8, the Winter Olympics will bring back one of the only sports that ever truly interested me: figure skating! I would rather watch a Triple Axel over a triple play any day, and if that makes me stereotypically gay then I say 'Heeyyyy!' For some reason, I've never focused as much on the Winter Olympics as on the Summer Olympics – perhaps because everyone is so covered up, clothing-wise. I mean, who knows what's really under all that winter ski paraphernalia. It's just too bulky to tell. This year, however, we'll be looking underneath the armor and padding and layers of fleece and doing a few Olympic Spotlights like we did a couple of summers ago.
There are several competitors who look likely to make splashes on the Olympic stage next month. We'll begin with Gus Kenworthy, who has deigned to disrobe in the ESPN Naked issue, among other places. He had made a lucrative playground of the snow, in and out of his gear.
Another openly-gay athlete, Adam Rippon, was recently named to the Olympic figure skating team. His self-branded sass should provide plenty of on-ice drama, but he'll have to contend with the king of quads, Nathan Chen, who looks like the USA's best hope at a figure skating medal. He has some muscular tights to fill, considering that Evan Lysacek was our last champion.
Stay tuned for more Olympic Spotlights and Olympian Hunks of the Day in the coming weeks…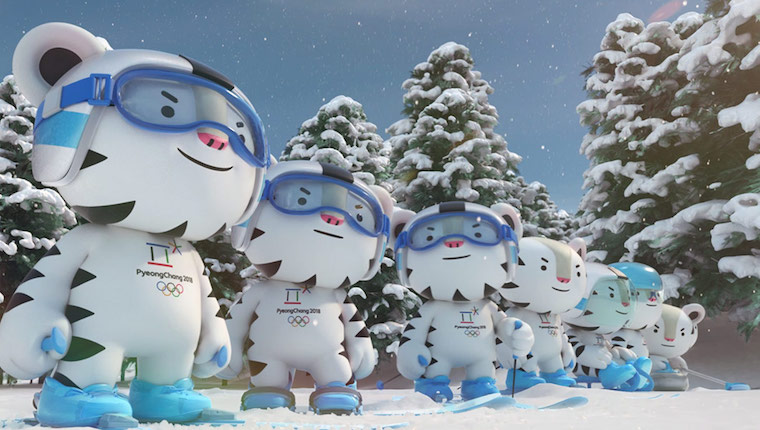 Back to Blog