This is the most I've ever watched of any Olympic Games, and it all comes to a close tonight. I'm not quite sure what I'll do with my life until the Winter Games in 2018, but for now we have Rio – and what a wonderful trip it's been. Things got off to a shiny, sculpted start thanks to the shirtless guy from Tonga.
The record-busting Michael Phelps went out with a gold-medal bang, adding to his compilation of 23 medals, but there were hungry sharks nipping at his heels, including his own country's brethren.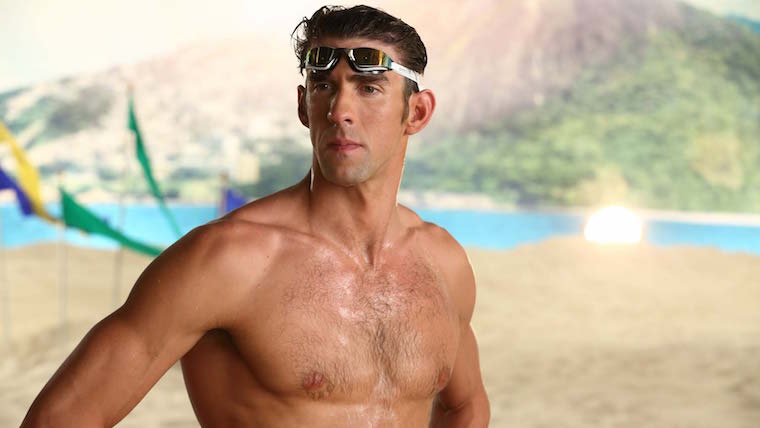 Nathan Adrian was one of the break-out stars, thanks to his naked booty and extreme tan lines.
Jimmy Feigen was part of a medal-winning relay team (before he got detained).
Adam Peaty was a British gold-medal dream.
Ryan Lochte continued to entertain and charm vandalize and lie, with his light blue hair and indomitable bulge.
Ning Zetao swam for the Chinese team, all with a winning smile.
Chad Le Clos momentarily took on the role of villain as he shadow-boxed in front of a visibly riled Michael Phelps (don't poke the bear!) before one of their match-ups.
One more swimmer named Ryan ~ Ryan Held.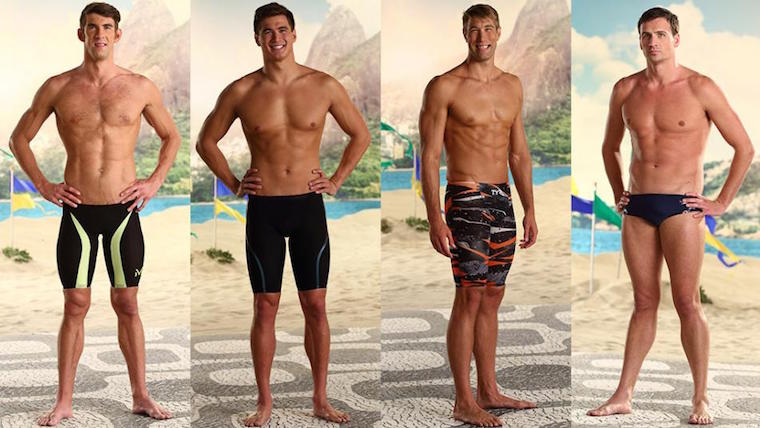 A bear was on the loose in the form of Nicolai Ceban.
A sexy pair… and a cute pair.
The US Men's Gymnastics team faltered a bit compared to previous successful outings, but they were no less hunky for it.
Germany had the perfectly-coiffed Marcel Nguyen.
The rest of the world had moves to make and muscles to flex, as seen in the forms of swimmer Marcelo Chierighini, diver Chen Aisen,
Running over the hurdles of sexiness was Devon Allen. (I'm not even sure what that means, just click it.)
A last highlight of this first part: the Zac Efron doppelgänger Michael Hixon, resplendent in a Speedo.
More to come…
Back to Blog