When I was a kid, our family always went to the Ko's for Thanksgiving and Christmas, and everyone would come to our house for New Year's Day. It was an odd holiday – sort of a throwaway day that fell at the end of Christmas break – but my family hosted it religiously, and my Mom's side always attended no matter how rough the weather. At those New Year's gatherings, at least in the first few years that I remember, there was always some sort of sterno or fondue dish that required heating to keep it warm. We'd eat whatever good thing was in it using cocktail toothpicks, assembling a little collection of goodies on small paper plates and square cocktail napkins, the kind that didn't absorb anything and were just thin paper underneath it all. While the food was good, it was the precious serving process that appealed to me, and that retro throwback of the chafing dish.
In recent years, I've started a new tradition around New Year's involving fondue. It's returned in some fashionable circles, and when done properly it's a delicious hoot – perfect for small parties when you want something to do prior to dinner. Suzie and her family joined us for fondue the other day; we'd recently returned their fondue pot (a wedding gift that Suzie had loaned to us and never bothered picking up again) since Andy got me an electric one for Christmas. It worked like a charm, heating up almost instantly, then keeping things at the proper temperature throughout the evening.
I made a simple cheese fondue – lots of gruyere and swiss cheese – both freshly grated by my own hands, thank you very much – along with a Pinot Grigio. Any good dry white will work – though I was warned to stay away from Chardonnay as that overpowers the cheese. I rubbed the inside of the fondue pot with a clove of garlic, added a few teaspoons of corn starch to the cheese, and once the wine was bubbling slowly stirred it all together. It coalesced beautifully, and in quick fashion. I added a couple tablespoons of kirsch and it was complete.
The kids wanted it to be chocolate, but we're not there yet. Baby steps.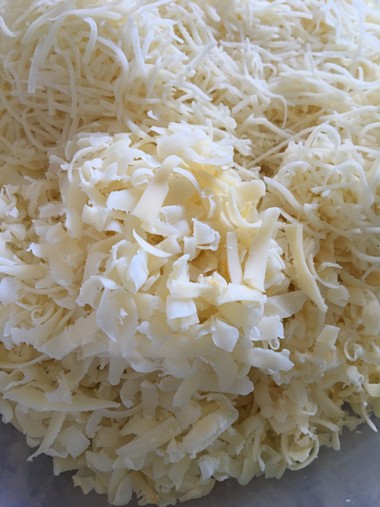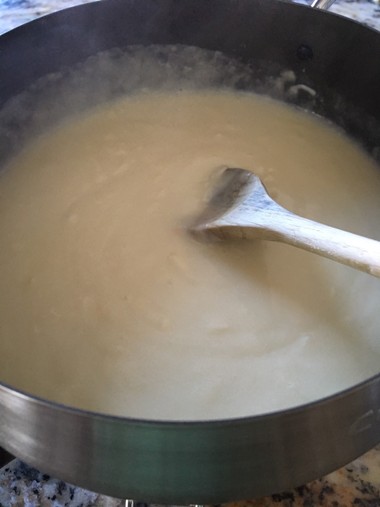 Back to Blog