In the last fifteen years of attending Madonna concerts, I've never had really great tickets. Seeing as how I'm not a cajillionaire, I don't have the thousands (literally) of dollars it would require to see her up close and personal. (I also feel like I'm too short to enjoy floor (standing) seats anyway, so the first tier has been preferable anyway.) The closest I've gotten to her was a Reinvention Show in Worcester, where her catwalk extended closer to the back of the arena. That was a revelation, but the last few tours our seats have been far away. (In a disastrous viewing of the MDNA Tour in Boston, Andy and I were seated behind the stage. Really, we were actually BEHIND the stage. It was only made bearable by the behind-the-scenes action we could gawk at. Rocco chumming around with the back-up dancers!)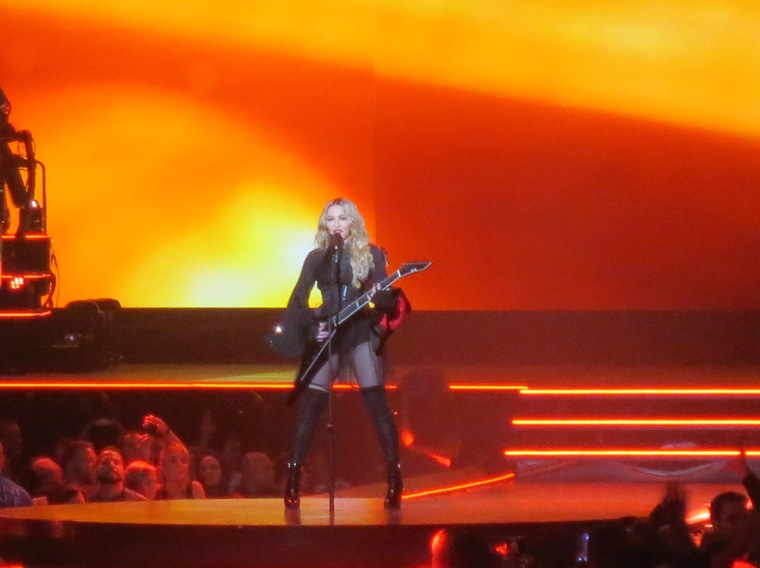 On her Rebel Heart Tour, I was expecting some back-of-beyond seats again but thanks to her extensive heart-shaped stage extension, we were closer than we've ever been. With two empty seats in front of us, Suzie and I were treated to unobstructed sight-lines, and Madonna close enough to clock her facial expressions. It was a dream come true, and made this quite possibly my second favorite Madonna concert ever (the first will always be the very favorite in my mind – the Drowned World Tour).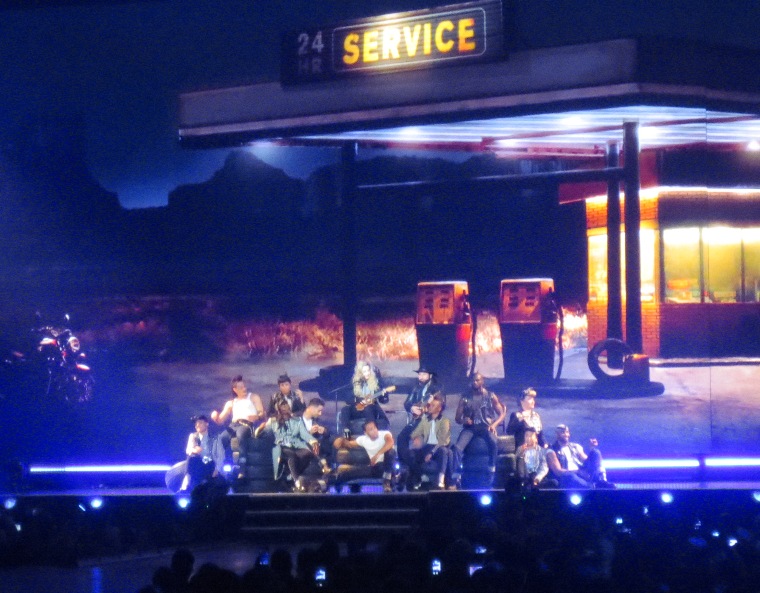 Due to such proximity, I was able to sneak a few of the better photos I've been able to take of her myself. That's a luxury usually afforded to other lucky folks, and to be honest I didn't take more because I was simply too engrossed in the gorgeous sound and spectacle of it all. (And clearly there are much finer ones out there than my mini-camera could capture.)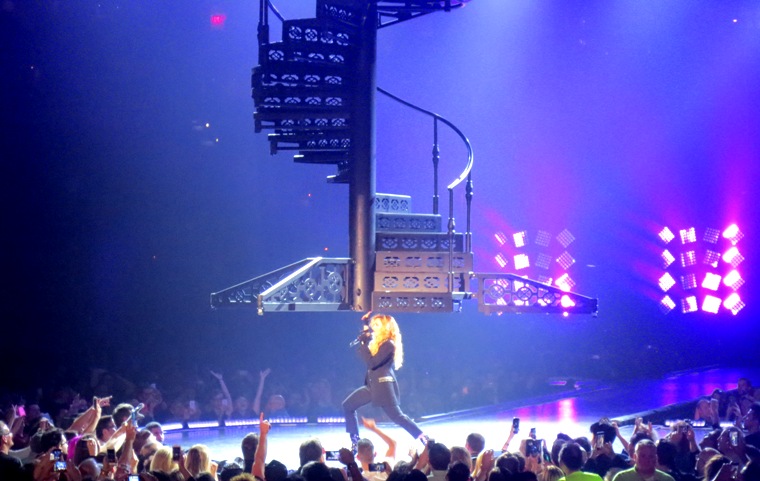 In one of the longest-promised posts to come, there will be a far-more studied review of the show at a later date. (It will arrive well before my full-frontal nudity reveal, so stay tuned.)
As for the closeness of my ultimate muse, the woman who has held my fascination for three decades and counting, it was a magical brush with greatness, and as she sang 'Rebel Heart' mere feet from us, my eyes filled with tears. Yes, I can be sentimental and sappy – but only when it comes to Madonna.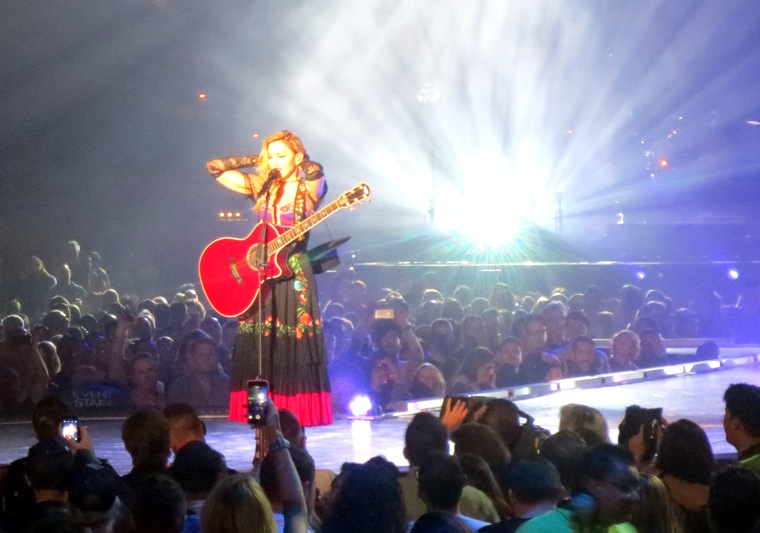 Back to Blog