Tomorrow I will post my long-overdue review of Madonna's 'Rebel Heart Tour' (from her September 26, 2015 Boston date) but before we get down to that serious business, here's another preview: the set-list of that glorious tour. For those songs that have been featured on the Madonna Timeline, click the links and enjoy.
1)     Iconic
3)     Burning Up
4)     Holy Water/Vogue
5)     Devil Pray
6)     Messiah
7)     Body Shop
8)     True Blue
10)  Heartbreak City/Love Don't Live Here Anymore
11)  Like A Virgin
12) S.E.X.
13) Living For Love
14) La Isla Bonita
15) Dress You Up/Into the Groove/Lucky Star
16) Who's That Girl
17) Rebel Heart
18) Illuminati
19) Music
20) Candy Shop
21) Material Girl
22) La Vie En Rose
24) Holiday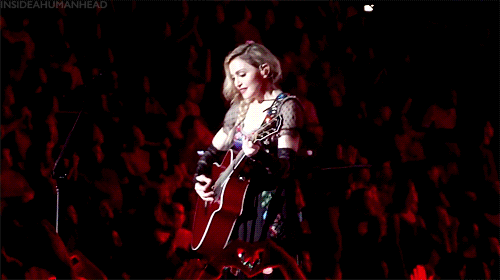 Back to Blog