Sometimes it seems we need a Visio Organizational Chart to keep track of the gay-listers and their dating histories. Politically-incorrect title of this post aside, and stereotypical characterizations of gay men as sex-obsessed bed-hoppers suspended, it's interesting to note how we navigate the tumultuous waters of dating – particularly when the spotlight of this online-age sees almost all.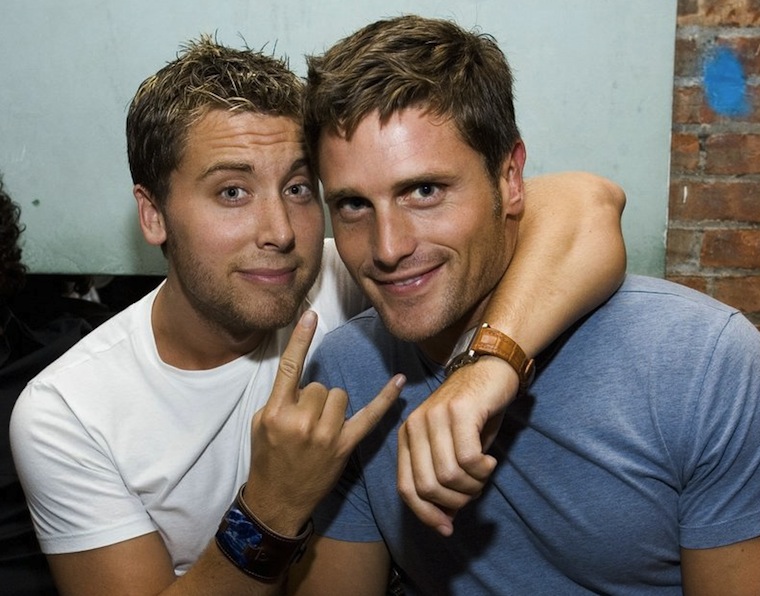 Let's take, for instance, the tangled web of the men featured in this post. We begin with Reichen Lehmkuhl, who started off, if I remember correctly, as a model gracing the cover of Instinct. From there, his star rose in 'The Amazing Race' and then the gay-themed soap 'Dante's Cove'. He capped off the last decade with a stint on the gay reality series 'The A-List.' (And let's not forget his Hunk of the Day honor.) He first dated Chip Arndt, then moved on to Lance Bass. And Rodiney Santiago (seen above.) And Ryan Barry (seen below.)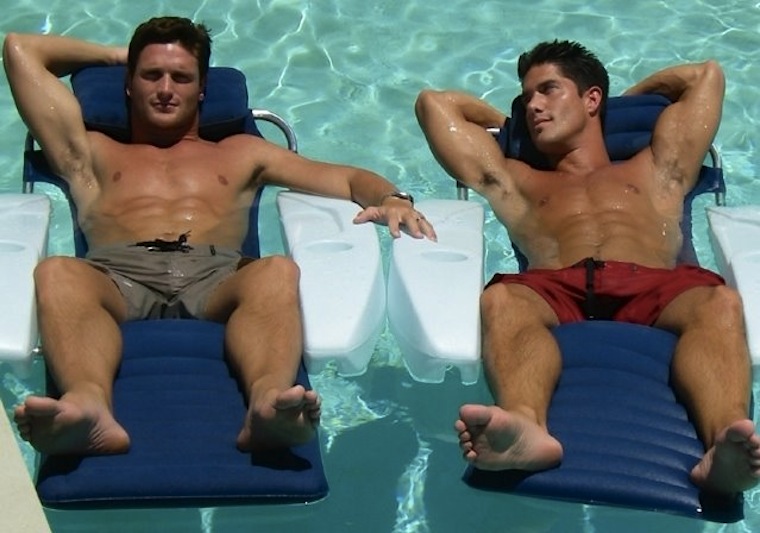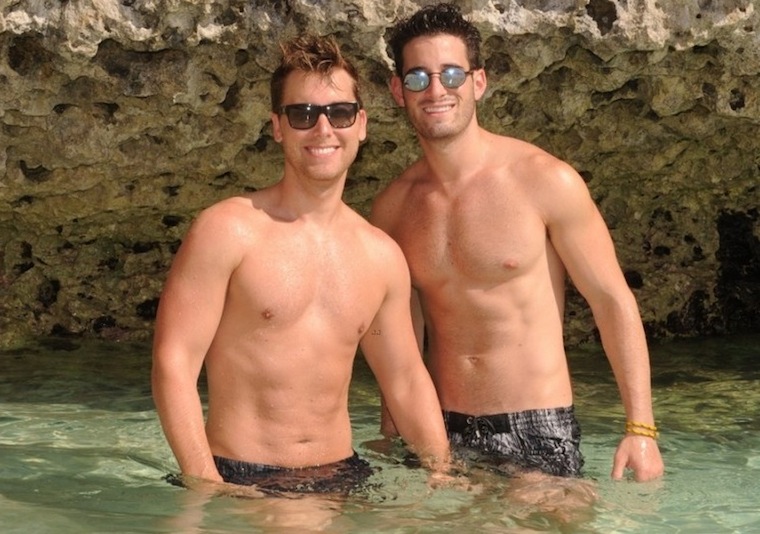 As for Lance Bass, he moved on to Pedro Andrade. And Ben Thigpen. And Michal Turchin, to whom he is now engaged. Let's end on that happy note, because pretty soon the exes may start dating each other, and that's going to make heads explode.
(Actually, maybe it's just two guys who dated a lot of other guys…)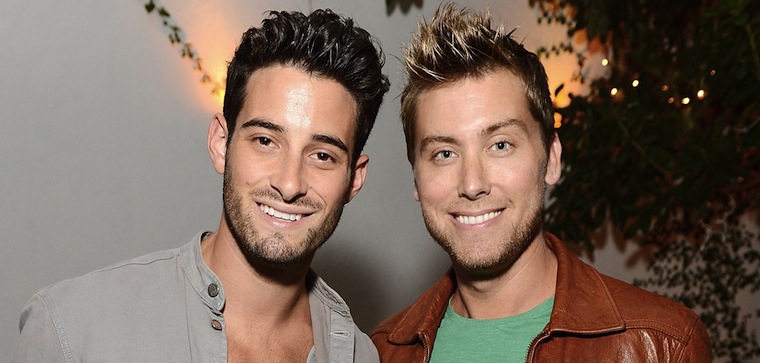 Back to Blog