When planning a light lunch for a visit with the twins, I decided to go for a twist on spaghetti and meatballs. Since noodles actually originated in China, an Asian aspect made perfect sense, so I tried my hand at a Panaeng Curry Meatball dish, served with a side of rice noodles and fresh herbs (coming up later). Andy has always made the meatballs in our family, but I'm learning how to do things on my own, so he had no hand in prepping these (other than setting up the mixer and explaining how I needed to remove the strings of fat that were left on the paddle).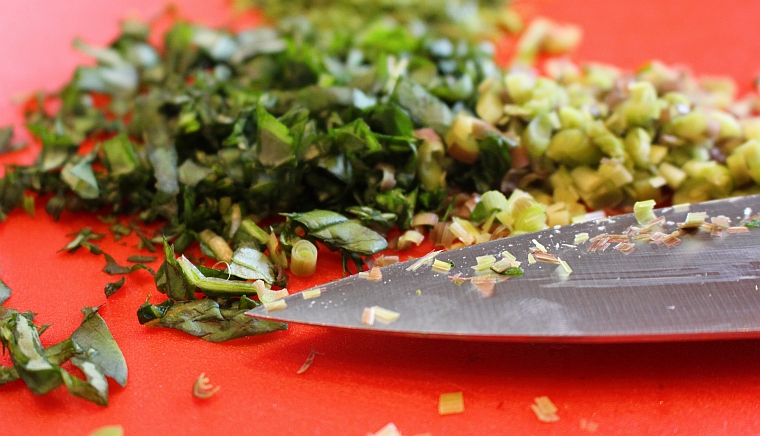 These pungent little balls (I opted for appetizer size, much to my later chagrin) were bursting with flavor, thanks to the influx of fresh cilantro and lemon grass. Some garlic, fresh ginger, and red curry paste rounded out the taste burst, and a handful of panko bread crumbs added texture to the ground beef.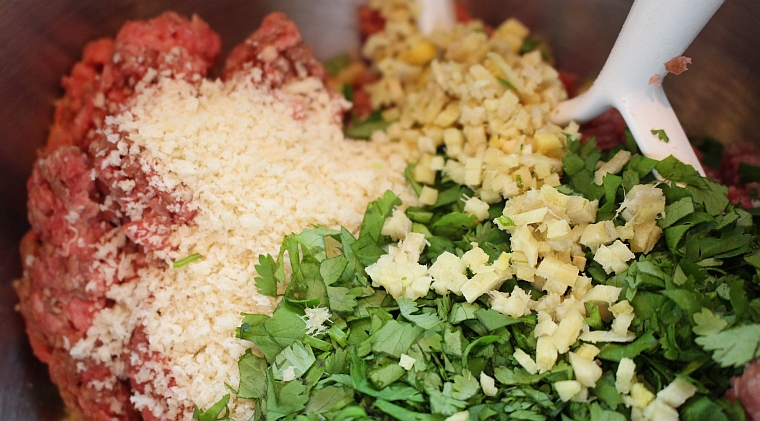 An egg bound it all together and then it was time to begin rolling the balls. This was definitely the most tedious part. It was simple enough to do – all those years of Play Doh paid off, but the amount of balls that came from 2 pounds of meat was, well, substantial. It seemed the assembly line would never end, but I kept at it, whittling away at the block of beef until it was a neatly-formed army of mini-meatballs, ready for simmering.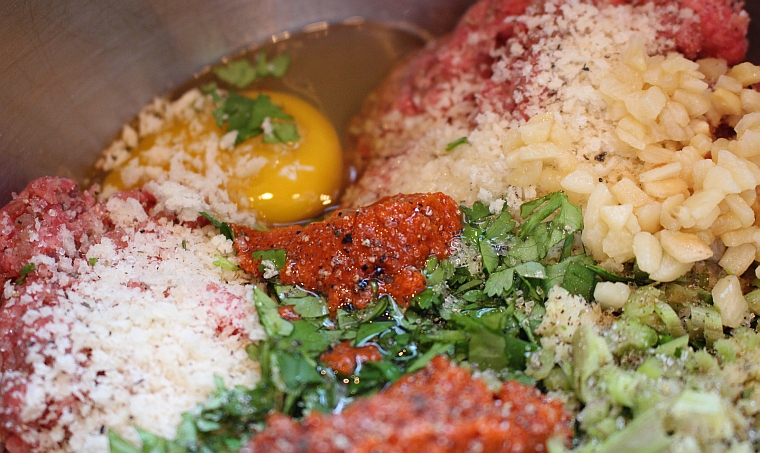 At this point in the recipe, you could bake the meatballs for use at a later time, or plop them directly into the sauce if they are to be served immediately. I opted for the latter. (Any chance to eliminate a step, particularly an oven step, and I am on board.) The sauce was a heavenly mix of coconut milk, fish sauce, brown sugar, more red curry paste, Kaffir lime leaves (chopped finely), and fresh basil. It simmered while I rolled the meatballs, and was ready to receive them when at last they were done.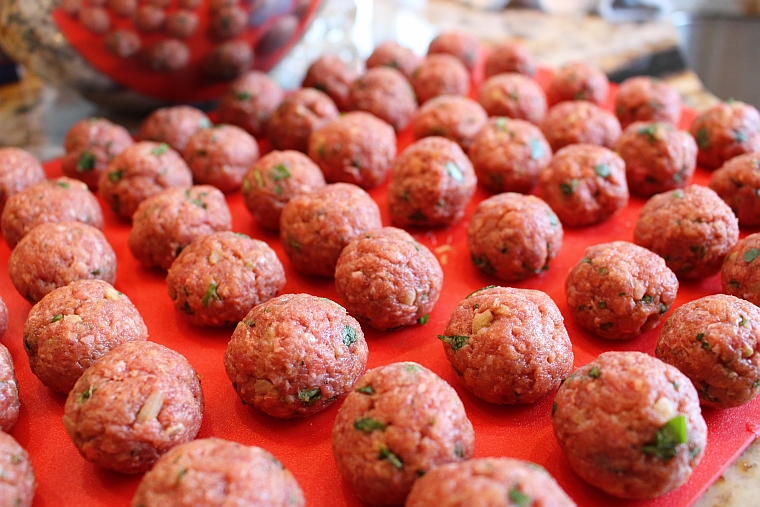 The finished product was better than I could have hoped. Every once in a while I can be a whiz in the kitchen, and this was one of those times. The meatballs were busting with the riot of flavor that their ingredients promised. Just spicy enough to keep the tongue excited, but grounded with the earthiness of the beef and breadcrumbs to keep things on an even keel. I topped it off with a sprinkling of fresh cilantro, and we were ready to eat.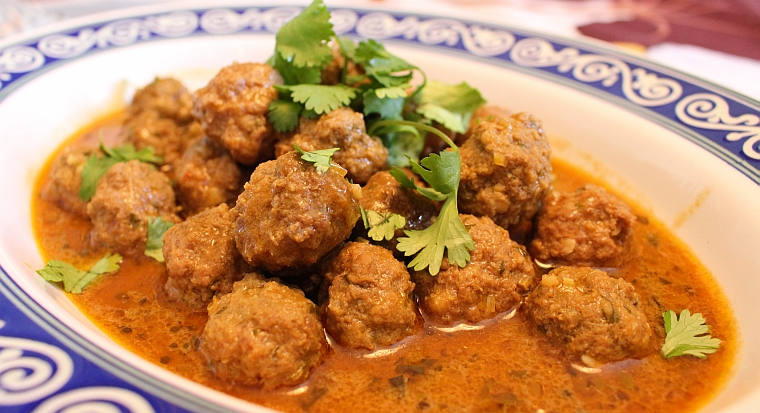 Back to Blog