The half-home-made part right up front: these spring rolls, purchased at Fresh Market because I was in no mood to finely chop vegetables for ten hours. I'd have made a mess of the rolling too. One day I'll tackle that assembly line. For now, it was enough to make the chicken dish that follows.

Both Andy and I are fans of curry. One of our favorite moments is when the kitchen is filled with the pungent aroma of a curry dish bubbling away on the stove, wafting through the hallway and teasing the nose. It lifts the darkest mood, warms the coldest evening, and makes the house feel like a home. It was one of the first dishes I introduced to him a few months after we met, and he took my Chicken Curry in a Hurry recipe (a misnomer if ever there was one) and transformed it into something wondrous.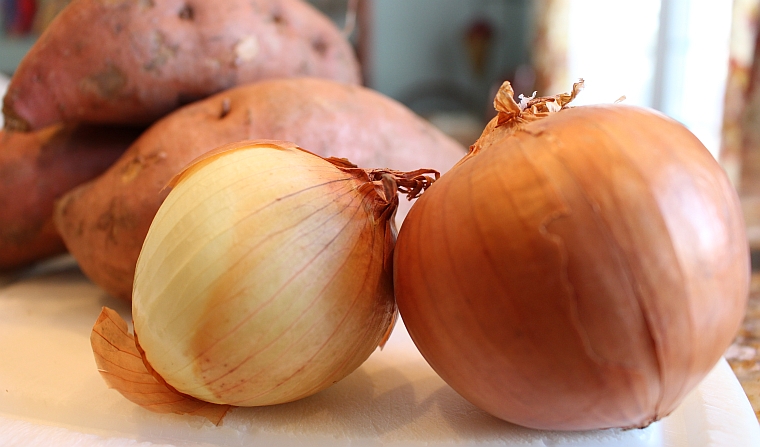 This is a Vietnamese version of chicken curry (Ca Ri Ga), which is slightly lighter than its Thai counterpart, and sets itself apart with the use of sweet potatoes and Kaffir lime leaves. Lacking Vietnamese curry, I had to settle for a Madras curry.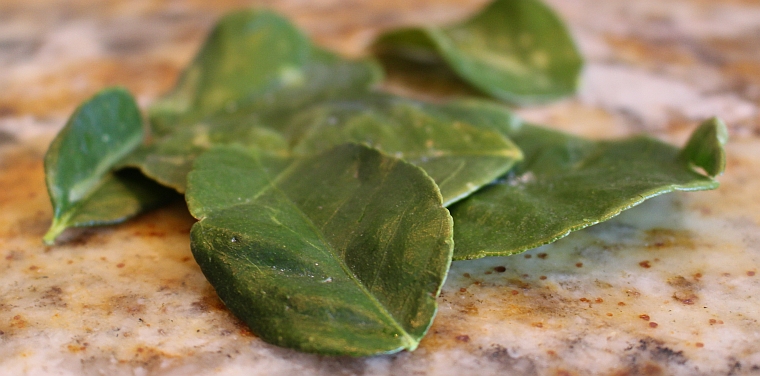 Vietnamese Chicken Curry (Ca Ri Ga)
Makes 6 servings 
1 tablespoon vegetable oil
1 large yellow onion, chopped (1 1/2 cups)
6 kaffir lime leaves, crumpled in hand, but intact
2 tablespoons Vietnamese or Madras curry powder
Salt
3 or 4 pounds chicken, cut into 8 serving pieces, or 3 pounds of bone-in chicken parts
2 1/3 cups unsweetened coconut milk (about 1 1/2 cans)
1 cup water, plus more as needed
2 1/2 pounds sweet potatoes and/or russet potatoes, peeled and cut into 2-inch chunks
Heat the oil in a large pot over medium heat until the oil starts to shimmer. Add the onion and kaffir lime leaves; cook for about 2 minutes, stirring, until the onion has slightly softened. Add the curry powder and 1/4 teaspoon of salt and cook for about 15 seconds, stirring, until fragrant.
Add the chicken, skin side down; cook for 3 to 4 minutes on each side, until lightly browned (the chicken will not be cooked through).
Add the coconut milk and 1 cup of water, then the potatoes. Make sure the chicken pieces and potatoes are submerged in the liquid; add water as needed. Increase the heat to high and bring to a boil, then reduce the heat to medium-low, cover and cook for at least 1 hour and preferably 2 hours. When the dish is done, the chicken will be fall-apart tender, and the gravy will be thick from the starch of the potatoes. Add 2 teaspoons of salt, or to taste.
Remove the kaffir lime leaves before serving.
Serve with freshly steamed rice or French bread.
It's best to allow the curry to sit overnight so the chicken really absorbs the flavors from the spice-rich gravy.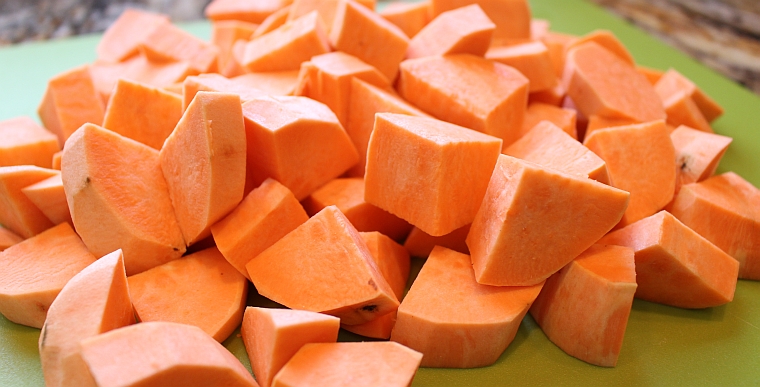 I made some minor modifications: for the chicken, I used about eight chicken thighs. I'm a fan of the the darker meat when it comes to poultry – it's juicier and more flavorful, and I find it more tender than something like a breast. I used two cans of coconut milk (slightly more than the recipe called for) and went lighter on the water. It simmered for about two hours, but the next time I'd wait an hour before adding the sweet potatoes, which turned out less-firm than desired – almost too soft to stay intact in fact.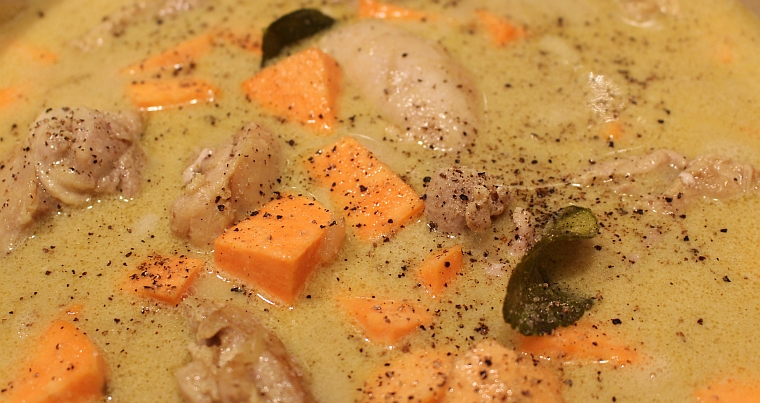 Overall, though, it was a resounding success. Andy said it smelled just like the dish he had at Van's a few weeks ago. I attribute it to the magic of the Kaffir lime leaves. They made all the difference.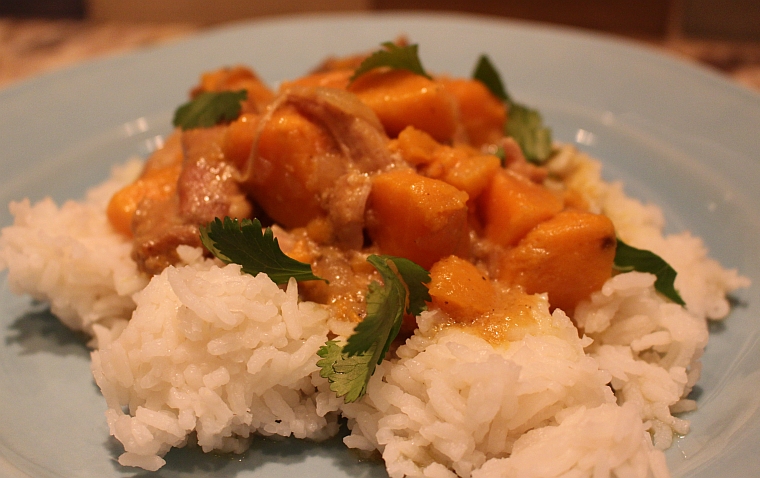 Back to Blog