There's something about a reduction that is pure magic. When citrus is a part of it, it's even better. In this instance, a citrus and soy sauce combination gets reduced to a thick and delicious topping for a sea bass that turned out simply super. Served with a broccoli and spinach stir fry (in a hoisin sauce) and some lime herbed rice (made with whatever was left in the garden – parsley, grapefruit mint, a bit of basil, some cilantro, and the juice of one lime) – this was so good that I must share the recipe with you. It was online, so I don't know its origin, but whoever came up with it has my hearty praise.
By the way, I wasn't sure how well I'd like steamed fish, having grown accustomed to the dense flavor and texture of having it grilled so often this summer, but it turned out better than anticipated, thanks in large part to the reduction. I also liked how (obviously) moist it remained. This one is definitely worth a try.
Sea Bass with Citrus Soy Sauce Reduction
INGREDIENTS
½ cup pineapple juice
1/2 cup orange juice
1/3 cup soy sauce
3 tablespoons finely-chopped peeled fresh ginger
2 tablespoons sesame oil
1/8 teaspoon cayenne pepper
4 6-ounce sea bass fillets
Chopped green onions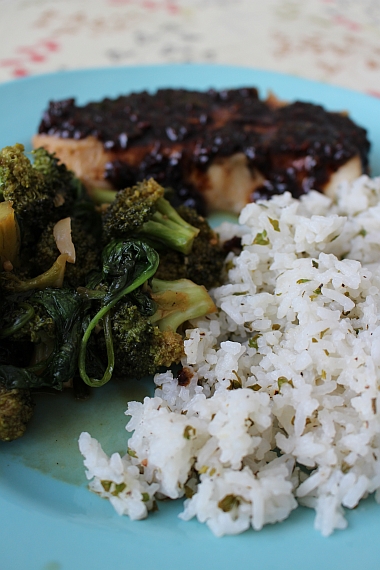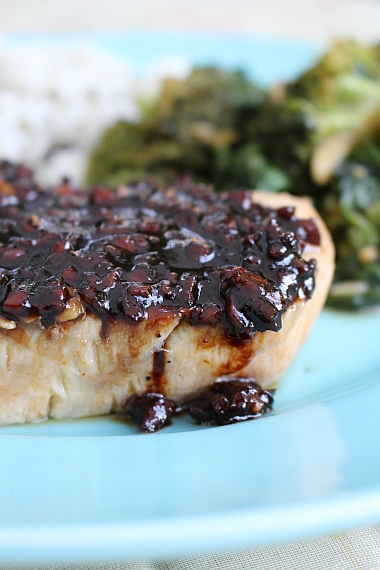 PREPARATION
Mix first 6 ingredients in 8x8x2-inch glass baking dish. Add fish; turn to coat. Chill 2 hours, turning fish occasionally.
Place steamer rack in large skillet. Arrange fish on rack. Pour marinade into skillet under rack and bring to boil. Cover skillet and steam fish until just opaque in center, about 8 minutes. Transfer fish to plates. Remove steamer rack from skillet. Boil marinade until reduced enough to coat spoon, about 6 minutes; spoon over fish. Top with green onions.
Back to Blog