My winter obsession with cooking dishes that have some heat to them continues with this post of a Chipotle Chicken Pasta Casserole courtesy of Pati Jinich. A short while ago I tweeted Ms. Jinich for any ideas on what to make with chipotles in adobo sauce and she came up with a trio of dishes – for breakfast, lunch and dinner. The Señor Breakfast sandwich was an instant success (and I've made it a few times since then). Her recommendation for lunch was this Chipotle Chicken Pasta Casserole, recipe here.
It's a little more involved than I'm accustomed to making, but Ms. Jinich makes it doable and user-friendly enough even for someone like me. It begins with tomatoes and onion, which get cooked and blended with chipotles and adobo sauce to form a pungent sauce. Chicken thighs get browned in oil, then the dry pasta itself gets fried – an interesting twist that lends color and flavor and a delicious toasty smell to the proceedings.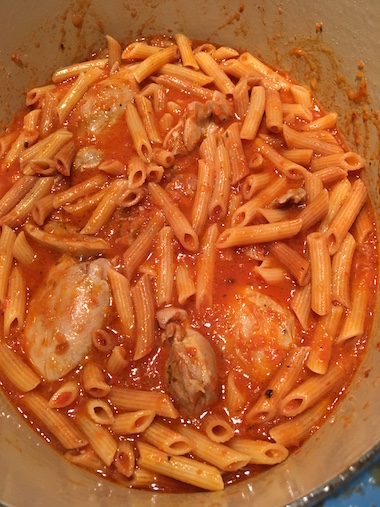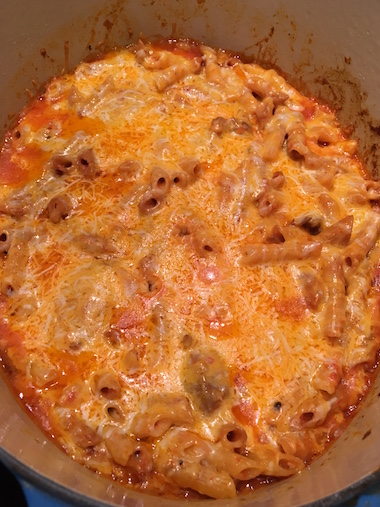 Once fried, the pasta then cooks in the sauce and some additional chicken broth, at the end of which it becomes a perfectly-rendered consistency and firmness. The chicken gets nestled back into the casserole dish, your choice of cheeses is added to the top, and it goes into the oven to slightly solidify.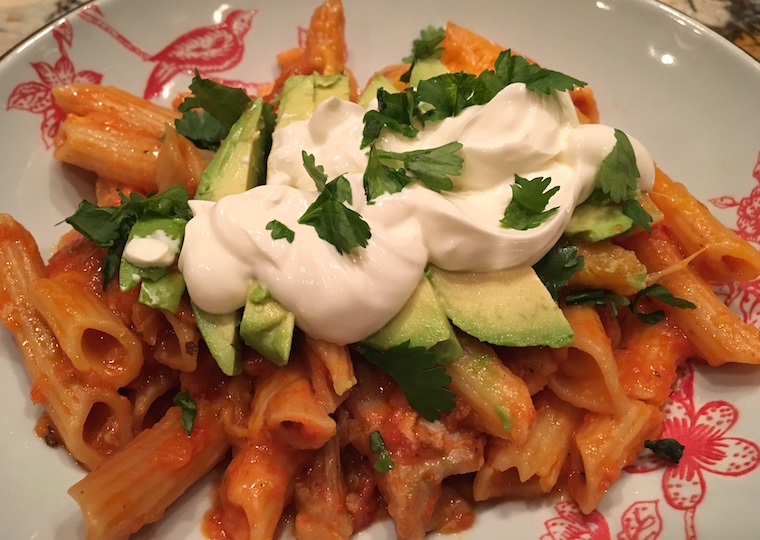 After it's cooled for a bit, the all-important garnishes come into play – in this case some avocado slices, sour cream, and cilantro leaves for color. This casserole is so full of flavor, however, you need not indulge in anything other than the basic ingredients – they come together that beautifully.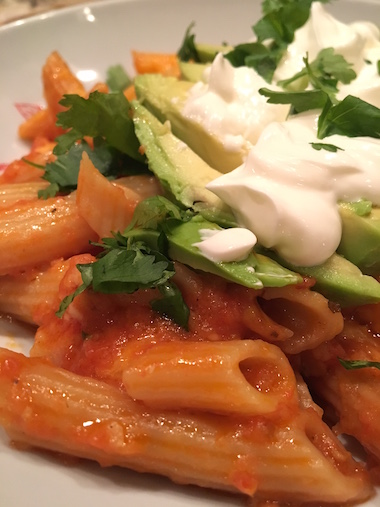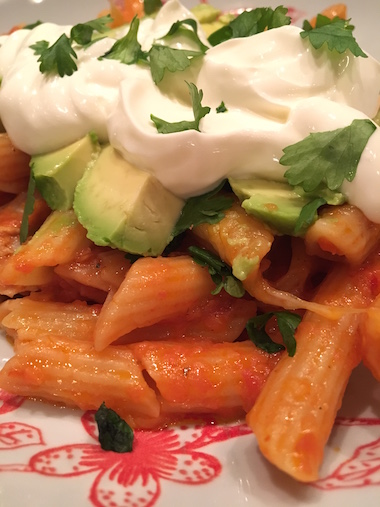 Many thanks to Ms. Jinich for pointing me in the direction of all these chipotle recipes. If I'm feeling especially brave, I may have to give her dinner recommendation a whirl: Honey Chipotle Ribs.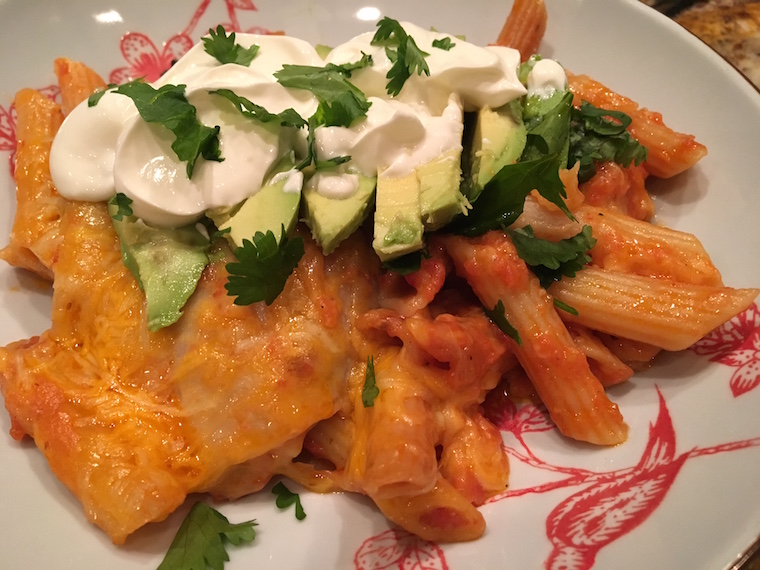 As for this casserole, it's perfect for a cold winter day, hearty and scrumptious and rich. Confession: I ate it for lunch, then dinner, and then again for breakfast the next morning. It's that good.