Suzie recently said that peonies reminded her of her childhood home on Locust Avenue. It's one of my favorite memories too. That was my favorite garden growing up. It had a couple of small man-made ponds (that never seemed to be full), a rough stairway of rocks that led further into its expansive beds, and a grape arbor that was covered in seemingly inedible grapes. (Always too green or too sour, but the arbor, with two white seats beneath its shaded canopy, was enchanting regardless.) Suzie once shared her grape taffy with me under that arbor on a hot summer day.
The rest of the garden was at its peak at this time of the year. A sprawling patch of Centaurea montana buzzed with bees slurping the sweetly-scented blossoms and pollinating bloom to bloom. Beds of bearded iris, with their spiky swords of foliage and spicy perfume, battled beds of daylilies, whose day-long beauty had not yet begun to fight. There was a formally dramatic circle of hosta around a sundial, and a row of mockorange that perfumed the balmy air. A gnarled fringe tree sat near the front of the property, unassumingly sprinkling its fine fragrance around the driveway's edge.
For good reason, the family gatherings at the Ko house utilized the flatter and more expansive side found on the other end of the house for birthday parties and such. This is where we would assemble for several of Suzie's birthdays, for three-legged races and other games. I'd usually stay close to my brother until my shyness subsided, and Suzie and I had a more familial bond that made me feel closer to her than her other friends, but by the end of every party I was happy and at ease, and it was more often than not difficult to leave because of all the fun we were having.
Still, I'd prefer time alone with Suzie over group mayhem any day. (That damn Becky ended up crying and annoying everyone to no end, and for no reason!) Which brings me back to the garden.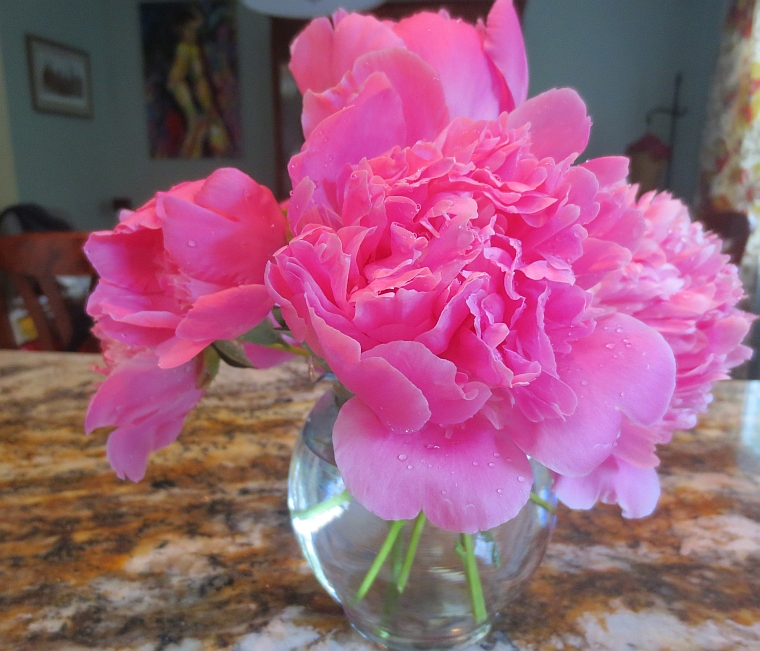 The garden was more intimate and private – a more appropriate place for weddings (where two would later take place) and for quieter walks and contemplation. A grand beech (or was it elm?) tree rose to provide shade for a large part of the space, while the more-open sunnier spaces allowed for bounteous beds of peonies – and this is the place where our first memories of that gorgeous flower were forged. I remember walking up to them – they were almost as tall as me – and leaning my head into their perfumed heads. He little ants that sipped on their sugary dew-like drops were too small to scare me, and were easily flicked off with a finger. In the sun, the blooms went slightly paler than they would in the shade, but the fragrance was just as powerful.
During most of my visits to see Suzie in the summer, we'd somehow end up walking in the garden. I was always amazing at her unimpressed nonchalance about the whole magical place. Though I suppose that's Suzie. (This was, after all, the girl who merely shrugged when she was informed her dog Duchess had been run over by a car.) In the garden, she paused as I ticked off the scientific names of the plants, but seemed generally uninterested. I guess we all take our backyards for granted.
On this day, I remember the friend who shared her grape taffy beneath a grape arbor, who shut my finger in a car window en route to Mary Poppins, who almost laughed us to death while snorkeling with a bazillion fish, who saw Madonna with me for the first time (and every time since), and who never batted an eye at the insanity that sometimes came infused my mad existence. That kind of acceptance and love is how a family should be.
Happy Birthday Suzie! (See you tonight – and you have Milo to thank if there's a peanut-butter and jelly birthday cake!)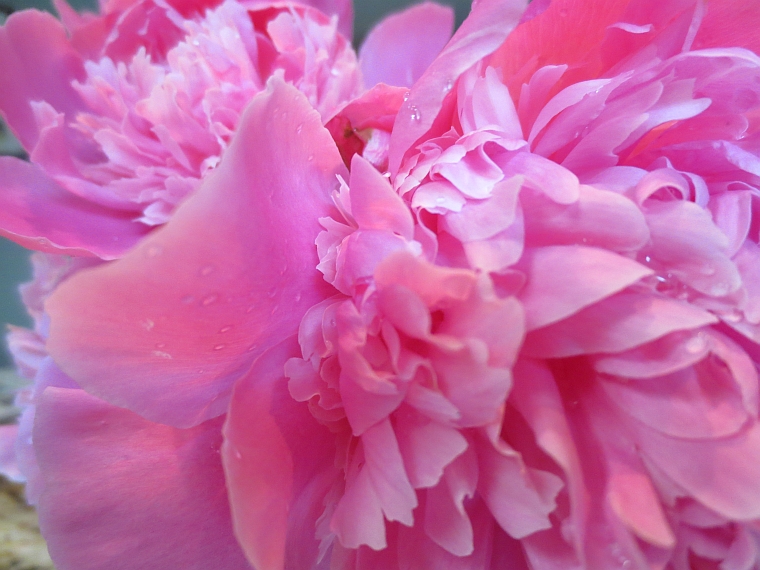 Back to Blog