A lot of people coming to this site enjoy a jockstrap. If you add a few hot male models to that minimal clothing piece, and a worthy cause on top of that, you have the makings of a grand event. In this instance it's a jockstrap fashion show hosted by none other than Bianca Del Rio and benefiting TPAN and Chicago House. Give me a guy in a jockstrap and I'll totally get behind that.
Aside from the great cause, this looks to be a stellar show featuring the artistic works of jockstrap art by The Crochet Empire, previously chronicled here. These designs are bound to look incredible in person, and with the entertaining hostessing hijinks of Ms. Del Rio, it looks to be an amazing evening. Those in the Chicago area should check it out on May 10 (I'll be plotting next year's visit accordingly).
As for the fashion to be displayed, you can get your very own custom jockstrap from The Crochet Empire here. Painstakingly hand-crafted and designed to your specifications, each is a unique work of art, functional yet fashionable (for those who dare to bare). Where art and fashion meet is where inspiration and excitement intersect – and when it's between the legs of a hot guy, so much the better.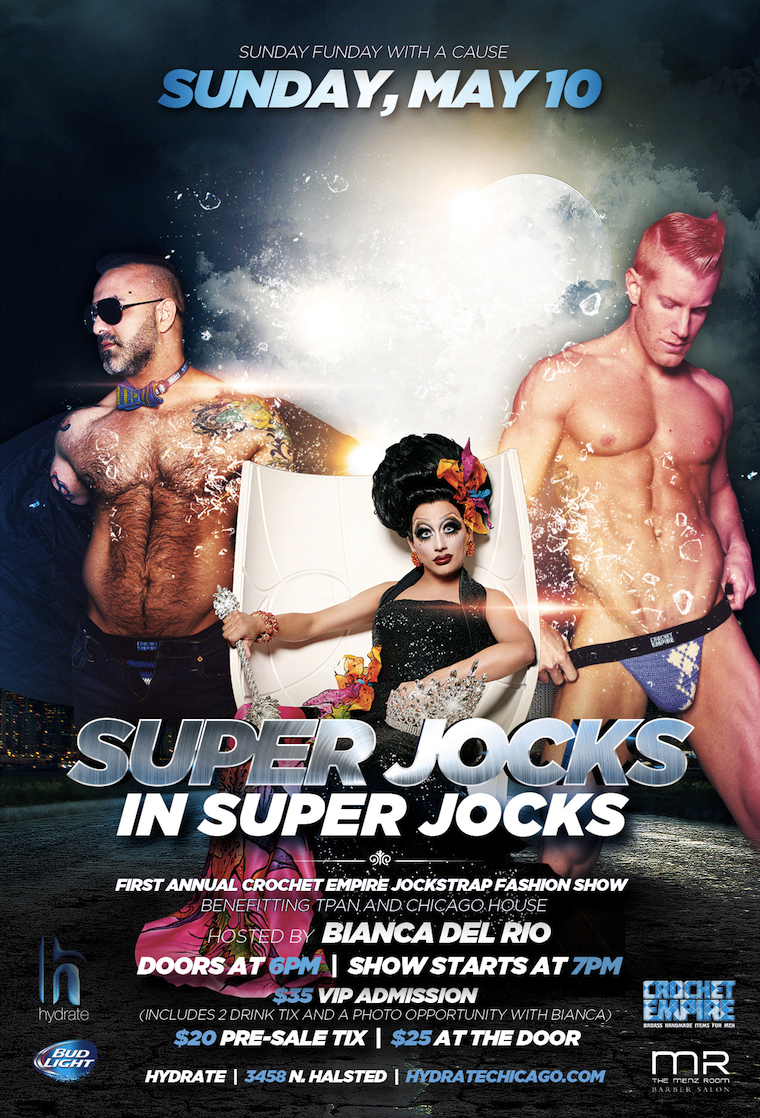 Back to Blog