If there's one item of clothing this blog has supported wholeheartedly over the years, it's the jockstrap. Both utilitarian and stylish, useful and sexy, ubiquitous and precious, the jockstrap has proven itself a prime example of when substance and style merge into one iconoclastic item. Andy Boyer aimed, and succeeded, in infusing a brand-new twist into the jockstrap we all knew and loved. He created The Crochet Empire, (taking more orders next month) in which he offers custom-made crocheted jockstraps. His variation on the hallowed athletic supporter is a cozy yet breathable option for those who don't like the standard scratchiness of traditional jocks. While Andrew Christian has run deliciously wild with design in regards to jock wear, Mr. Boyer offers a painstakingly hand-made interpretation that rivals Mr. Christian in artful intricacy.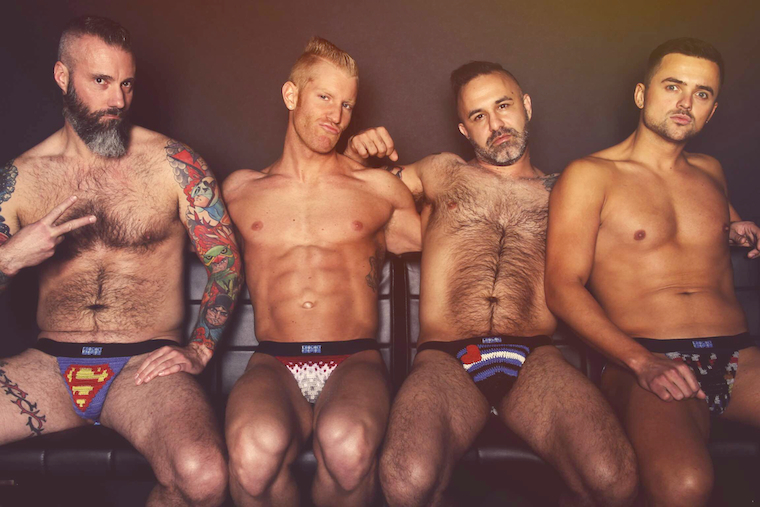 Boyer's work is the result of a sexy template and individually-tailored crochet work. These jockstraps give a little to accommodate your most sensitive organs, while provided enough support to keep them secure and safe. It's like a little hug for your cock and balls, embracing you as long as you keep it on.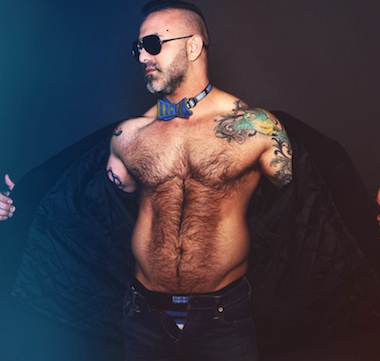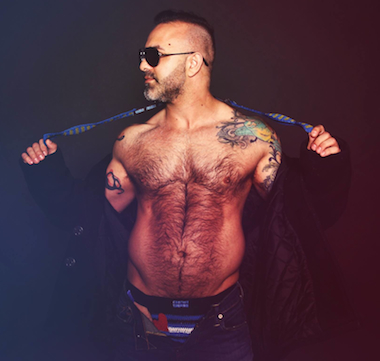 The charms of such artisanal efforts don't stop at the jockstrap; there are bow ties and belts and other accents available, and custom-options that allow one to perfectly match their underwear with their outerwear. In a world of mass-production, where people have the same Gap shirt and the same North Face jacket, it's a refreshing luxury to find a place that produces one-of-a-kind items.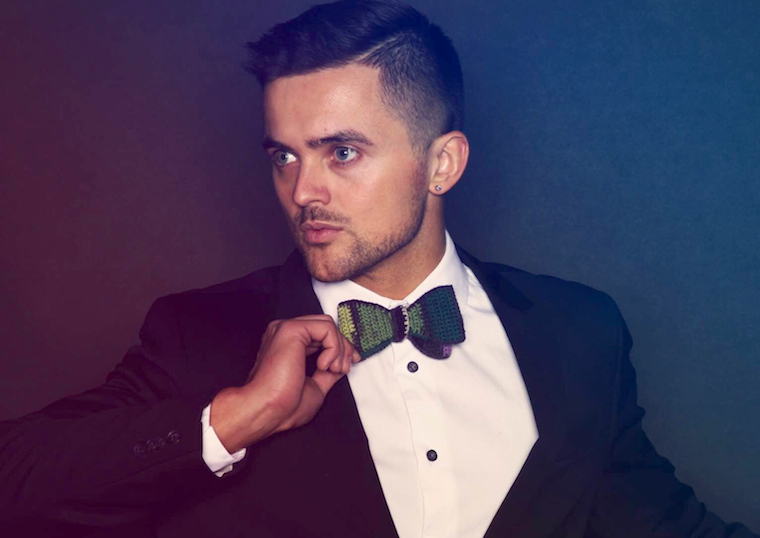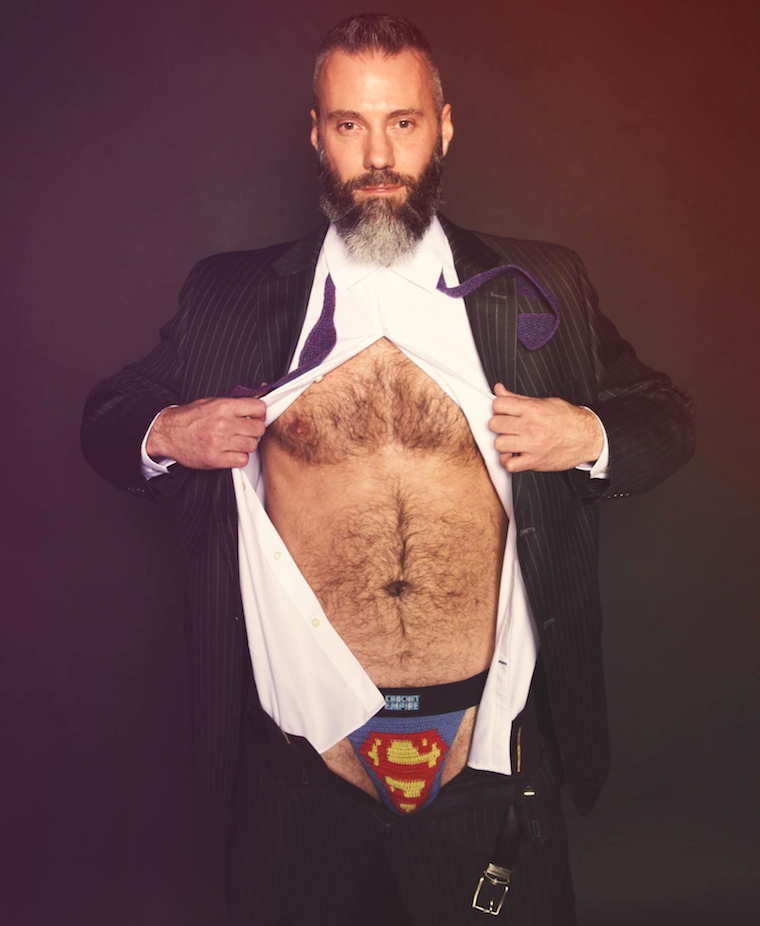 The unique slant that Boyer puts on each item, and the hours of work and toil that go into every piece, are evident in the quality and beauty of the end result. It takes a little longer to produce such a masterpiece (the popularity of the product has resulted in a bit of a lag) but it's well worth the wait. I'm sure I've called the jockstrap a work of art before, but I never really meant it until now.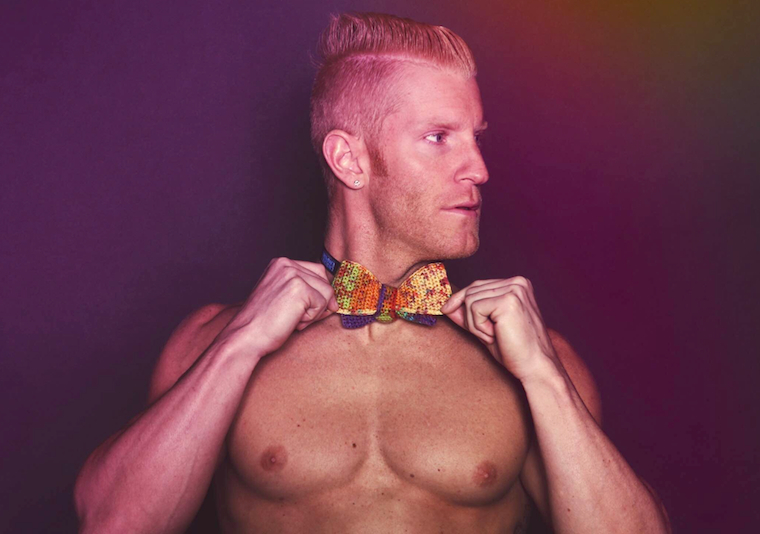 A planned runway show, 'Super Jocks in Super Jocks' is scheduled for May 10, 2015 in Chicago. It will be hosted by Bianca del Rio and will benefit TPAN, a local HIV/AIDS organization. Hunky guys will sport a few of the Super Jock designs, and then the jockstraps that they wore will be auctioned off. If that's not the best mix of sexy and serious, I don't know what is. Bonus: readers of this blog (yes, that's you if you've made it this far) get an additional 15% off with this code: ABI15. They should be up and taking orders in a few weeks, so check back to check out.
PS – My signature colors are lime green and Tiffany blue, with a dash of fuchsia for some interest, in the hopeful event that someone sees fit to gift me one of these works of art. I'd even model it for you…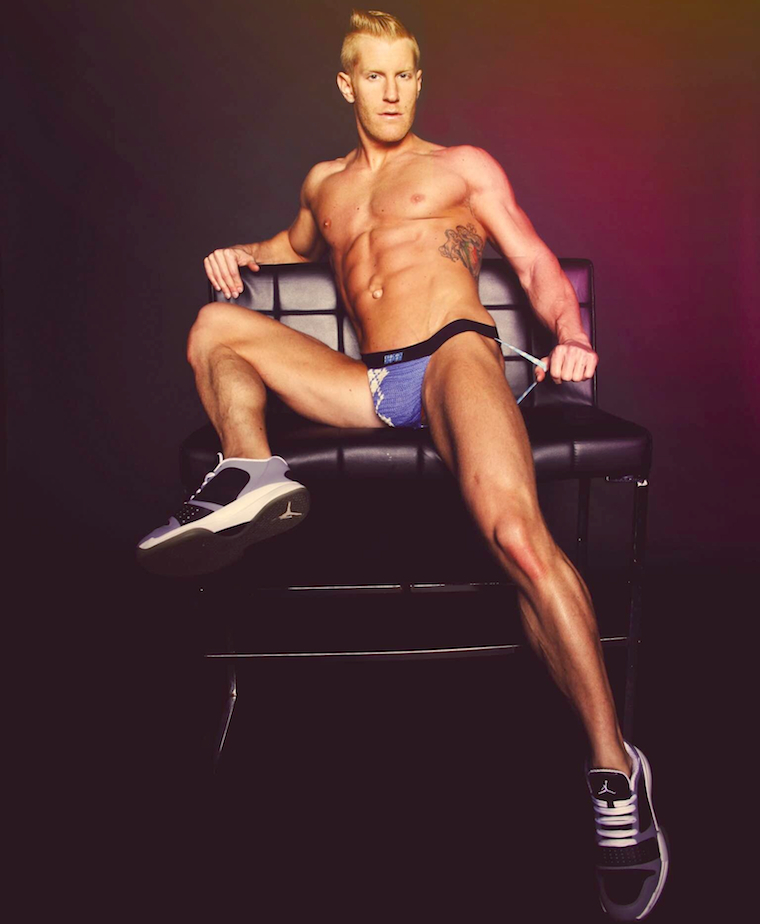 Back to Blog