Our recent stay at the Towers at Lotte New York Palace is worthy of another look. This may very well be the best view I ever get from a hotel in the city (though I do enjoy a look at the Empire State Building for nostalgia's sake). This particular vista is what the 52nd floor allows you to behold on a sunny day (and clear night). It is even more striking in person, when those tiny dots representing people and cars are in motion, and the clouds scroll slowly across the sky.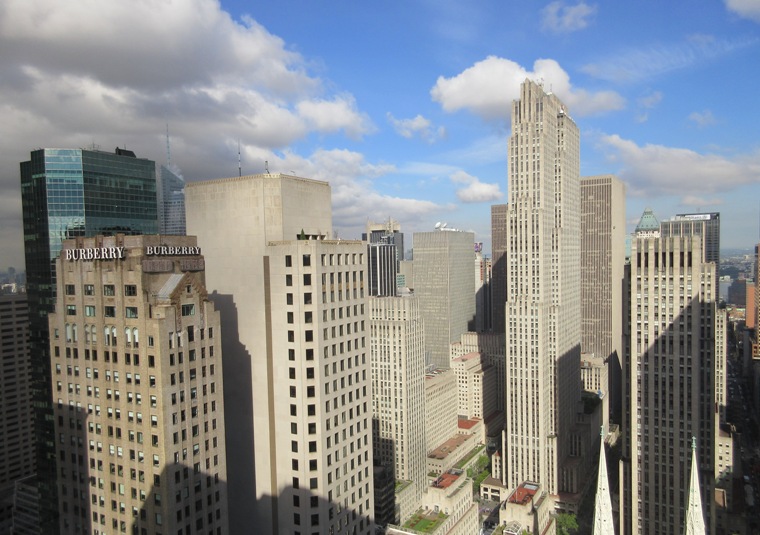 Not pictured are the equally transfixing views when a storm has engulfed the city. We were unfortunate enough to have much of a day marred by rain and clouds, but it's fascinating to see it unfold when you're actually up in the clouds themselves. It's like being close to gods fighting.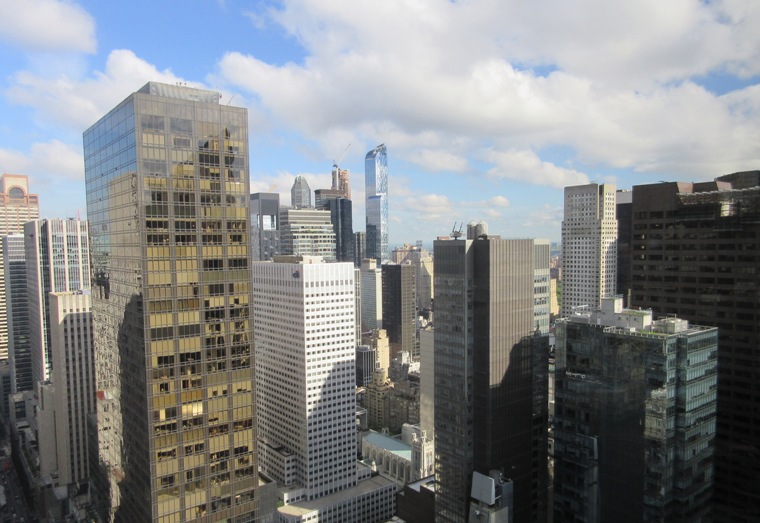 On the morning seen here, it was clear and bright – the view stretched all the way to the river. New York can be stunning when the light is right.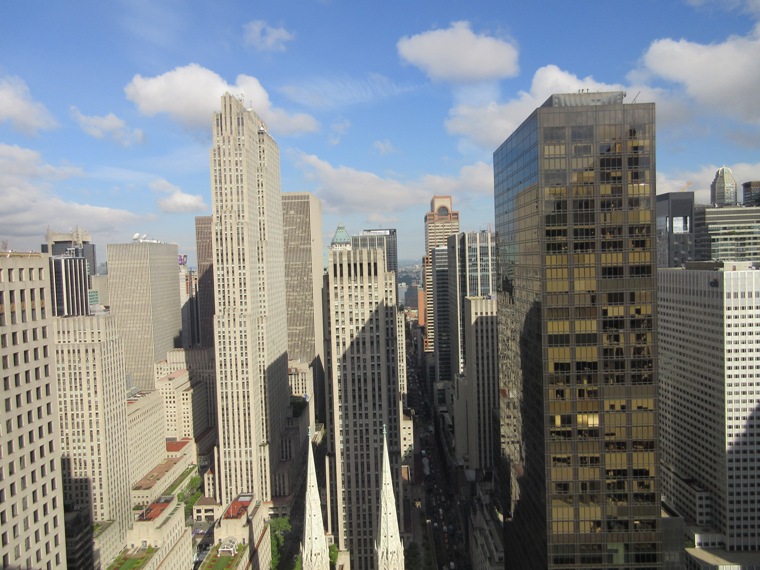 At night, the transformation is remarkable. A different kind of beauty is at hand then, and it carries the hand of God and the hand of humankind gloriously intertwined. The winking lights of a city that never sleeps keep company with the brave and restless souls who stay awake.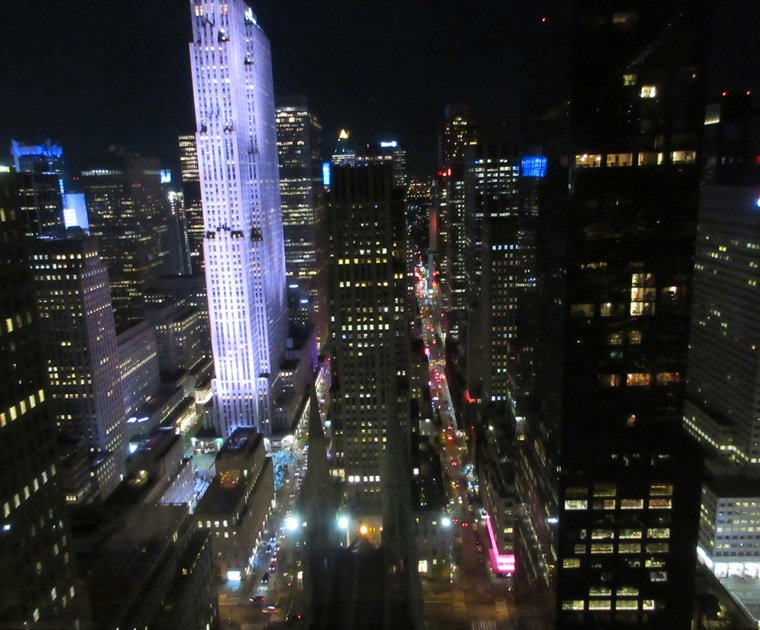 Back to Blog