My friend Skip and I made our third annual Boston Red Sox pilgrimage a couple of weekends ago, and before the memory fades let's get some of it jotted down here. Time is funny in the way that it already feels so long ago, yet flashes of it ring as fresh as a pastry from Café Madeleine.
We made the wise decision to leave on a Friday, even if we hit a bit of weekend traffic. Last year we went wild on our first night, and it was a lesson learned. Skip was also a bit under the weather, so we kept things calm and quiet, with a return dinner to Boston Chops.
Yes, it's rightly renowned for its steak, but the lobster isn't bad either. Neither is the Negroni. It was enough to satiate our hunger and send us into dreamland. We had a big day of pride and baseball coming up…
The next morning dawned sunny and bright – we lucked out in the weather department – and after a quick stop at Café Madeleine for some croissant, we walked to Newbury Street for some shopping, then returned to the condo for some parade pre-gaming.
In the midst of one of my scintillating stories, Skip went silent. I thought he was simply enrapt with my words. More reverent silence. (I know how to tell a story.) I paused for some comment, some exhalation of 'Wow' or 'Unreal' – still nothing. I raced to the finish – but calmly – I didn't want to give the guy a heart attack with the thrilling conclusion. I couldn't see his face, since he was on the couch and I was in the front of the room, and as I waited for what would undoubtedly be a terrific reaction, I heard the slightest rumblings of a stunned response. Turns out he was just snoring. I walked over to the couch and this bitch was asleep.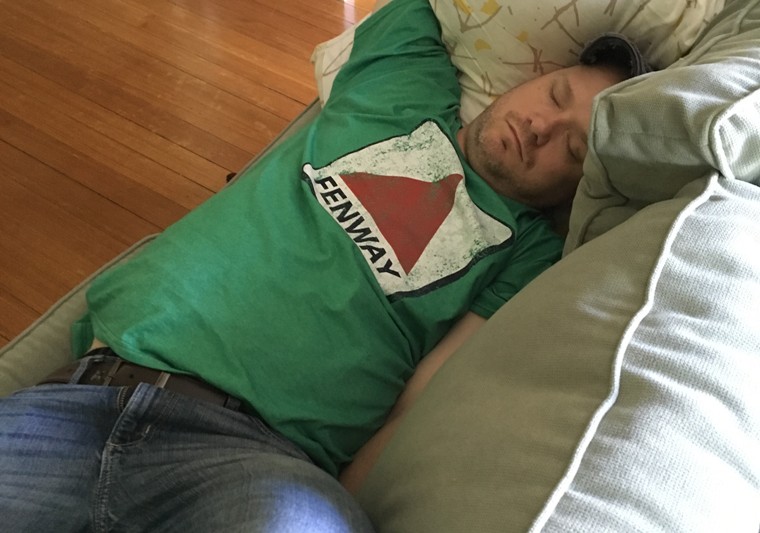 Such is the deteriorating state of our wild Red Sox adventures. We're getting older. Still, it was Pride weekend in Boston, and I woke Skip up to head out to his very first Pride Parade.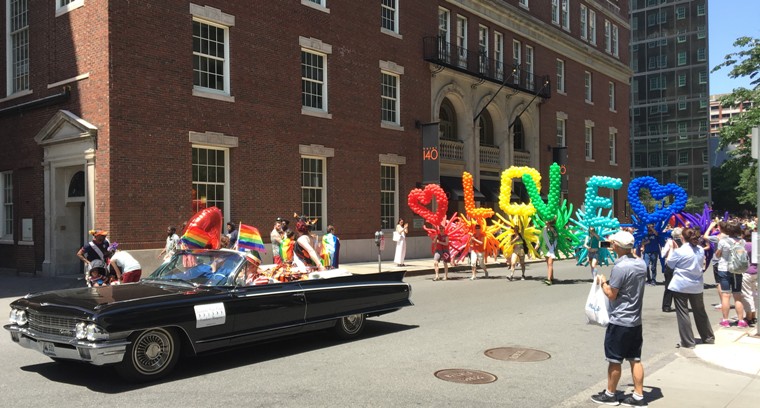 Hedwig was part of the festivities, a fitting throwback to the show we had just seen with Skip and Sherri a couple weeks ago. That too felt far away now, and part of me wanted to slow things down, to halt the spinning of the planet. I went quiet and tried to make a memory. Maybe that's what I'm doing right now. Maybe that's been the entire point of this blog. Maybe I just want to cling to these happy times because I know I'll seek them out when the winter comes back.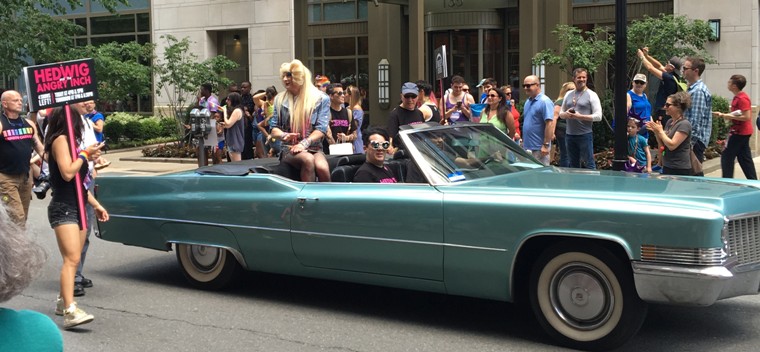 We made it through a couple hours of the parade, then went back for a brief siesta before the game. In my younger years, I didn't require such breaks, but these days they are mandatory. Besides, it's always the in-between moments that matter. That's where the charm of life resides. The big events are fun, and the impetus for so much of what we do, but it's everything that happens before and after that makes them what they are.
Our mid-day respite done, we rallied ourselves for the night game against the Detroit Tigers. In retrospective honor of our opponents, we dined at Tiger Mama, just a couple of blocks from Fenway Park. As the restaurant filled, the excitement grew, and the buzz about the ballgame became an electric wave we would ride until the end of the evening…
Back to Blog