A beautiful weekend in New York City has often proven elusive for me. A perfect weekend in the city was the thing of dreams and movie fantasy. Yet somehow both happened the last time I visited that mixed bag of a place.
It began in rather inauspicious form. My train was on the edge of Penn Station, when it paused in the dark of a tunnel. That usually happens right before it enters and the doors open. This time, the pause lasted fifteen minutes before the conductor came on the shoddy sound system and announced there was an issue in Penn Station and we'd be staying there for a bit. Knowing I'd get more news from Twitter than Amtrak, I went on and saw that there was derailment at Penn, and all trains were stopped from going in or coming out. Instead of moving ahead the fifty needed to drop us at a platform, we began going backward. For an hour. Eventually we reached Spuyten Dievil station and were told to wait on an outside platform for the next train that would take us into Grand Central Station. Though two hours later than scheduled, Grand Central was much closer to the Muse Hotel, so I shook off the inconvenience as I walked the couple of blocks to my glorious accommodations.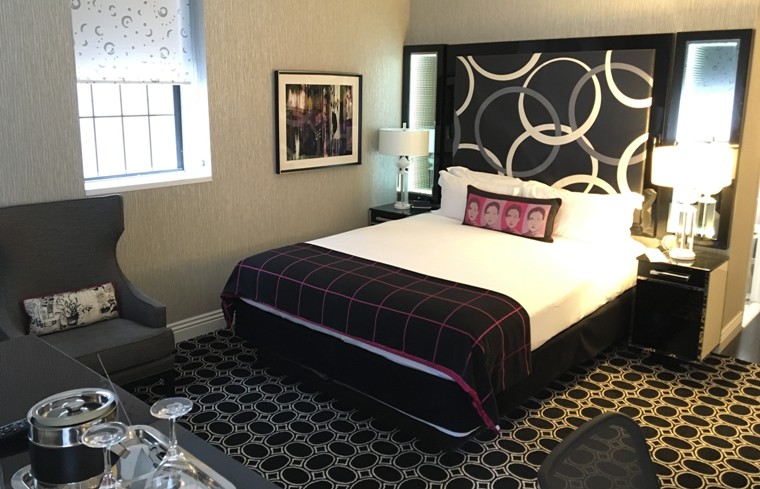 A Kimpton hotel always makes me happy, and the friendly young lady at the front desk welcomed me in good spirits and bonhomie. There was hope for this weekend after all. I had a quick lunch at the hotel restaurant while my room was readied, then unpacked and was ready to shop. I made my way up Fifth Avenue, loosely planning to wind my way all the way up to the Tom Ford store and see the Neue Galerie near the Met. I skirted the edge of Central Park by the Plaza, peeking in at Bergdorf Goodman (and sampling some decadent Kilian cologne).
The day had started out in overcast fashion, but the clouds were burning away. The end of March can be a bear, but on this day, and on this weekend, things were softening. Hints of blue sky struggled to appear. The breeze was strong but not cold. My mohair coat, lined with chartreuse (and a steal from H&M over a decade ago) proved an ample barrier, and a sequin-accented scarf was large enough to wrap around my neck a couple of times. The walk along the park was a pleasant one, and I took my time. Though I often brush up against Central Park during stays in New York, I seldom think of the city as a place filled with nature and green beauty, which is odd since I tend to get acutely philosophical here, struggling to make sense of it all – mostly the people, the hordes of hapless people in such a place as Times Square. My social anxiety invariably kicks in and I become almost crippled at the thought of so many of us, bumping and milling past one another, oblivious to everyone else's story out of a need to survive and make our own way. For anyone who has issues with being around people, it's a crushing feeling, so I seek out spaces of beauty where I might breathe again. Like the Neue Galerie.
Though there are people here, it does not feel crowded. I walked up a grand staircase to where all the Klimts are hung, and they do not disappoint. I hadn't expected them to loom so large. The massiveness of their size is matched by their magnificence. Such golden richness is splendor and grace and bombast all at once. I have yet to find a more soul-calming experience than seeing an original work of art for the first time.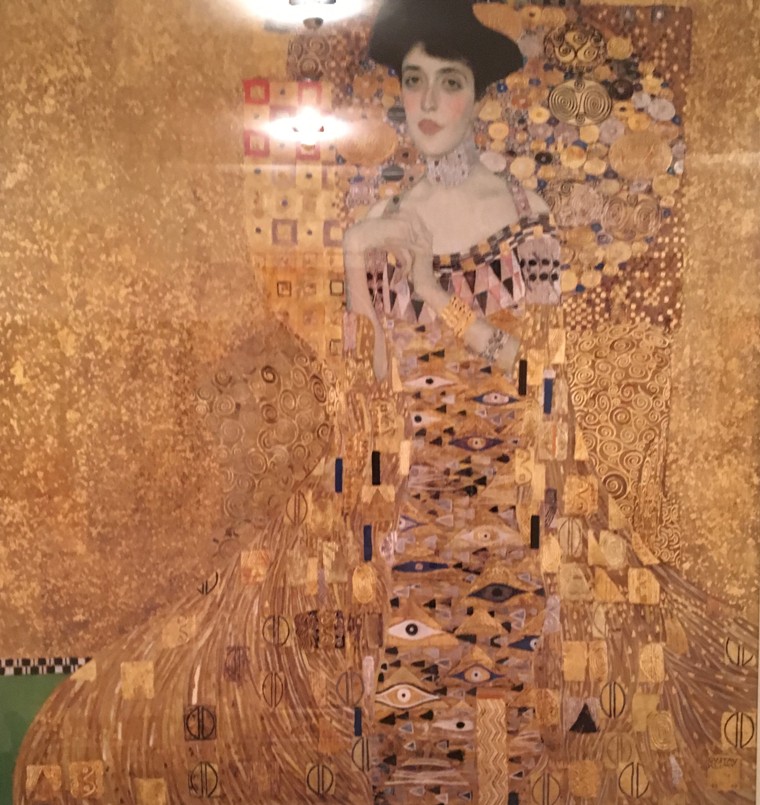 Photography is strictly forbidden on the second floor, so I had to make do with this rather sorry framed facsimile in the basement, where they welcome selfies and Instagram tags. A charming little gift shop offered ways to bring home some of the magic of Gustav Klimt, but I didn't need anything. The memory had been made. The beauty now hung in my heart.
There was more beauty to be found down the street, however, and it was the sort of beauty that didn't just hang on a wall – it surrounded and imbued the air all around you. But first, an afternoon cocktail at the Café Carlyle. Hosting such greats as Elaine Stritch and Betty Buckley, this was a place I'd always wanted to visit, and before the evening crowds could arrive I snuck in for a negroni. With its handsome bar and whimsical Madeleine mural, it is, like most New York landmarks, smaller in person. Though the drink was ridiculously, and expectedly, exorbitant, the expert service and surroundings were worth it. I'll pay for ambiance and history any day.
What I wouldn't pay for this trip was the new Tom Ford Private Blend that they had at Mr. Ford's New York store. The handsome property was as gorgeous as I remembered it – I could live on the second floor and be a very happy (and finely turned out) man. Alas, the new addition to the Portofino collection, 'Sole di Positano' was simply too close to the exquisite 'Mandarino di Amalfi' – and as much as I love the latter, a strikingly-similar cousin just isn't worth the $225. Better bargains were to be found at a vintage store further along the street. For the weekend's main purpose – a return to 'Sunset Boulevard' – I needed one more bit of pizzazz, and found it in an over-the-top crystal broach, which went with my mohair coat perfectly. Everything was as it should be, and this was one of the rare occasions in my life when I felt profoundly and movingly that I was exactly where I was meant to be.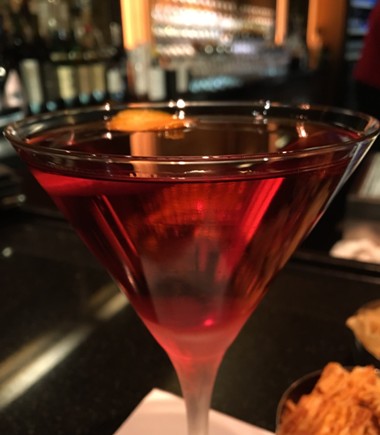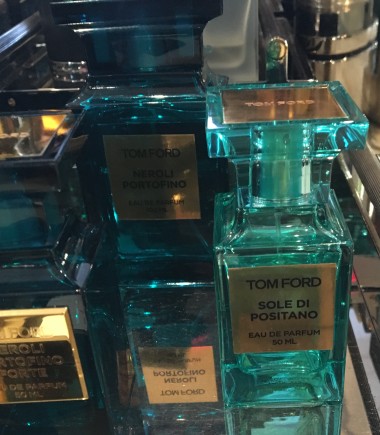 Back to Blog