Afternoon Tea at The Plaza is the stuff of history and glamour, of Eloise and elegance. It conjures the ghosts of balls and galas that took place in the Palm Court. In the hallway leading to the Court, photos of Frank Sinatra and Mia Farrow from Truman Capote's Black and White Ball hang directly across from a framed photo of Marilyn Monroe. These are the memories such storied walls hold. My mother and I slowly walk around, imagining the rustling of fancy skirts and the clinking of crystal.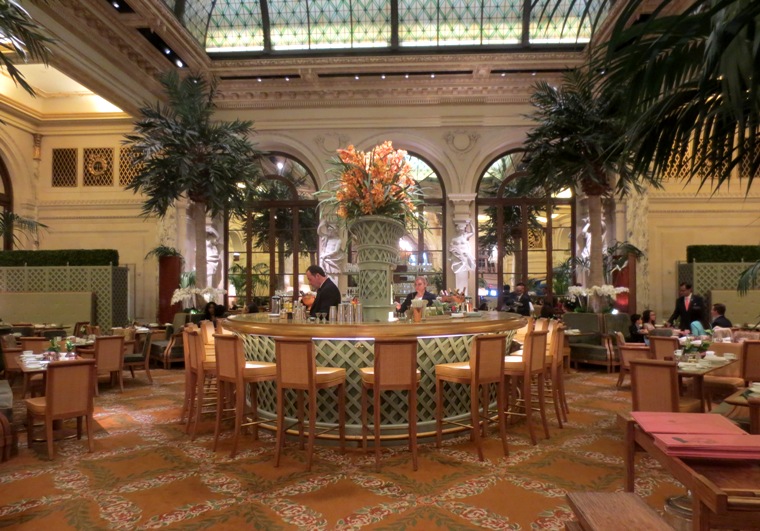 It is my belated Mother's Day gift to her, and as we are seated in a comfortable corner nook we nestle in to the surroundings with grateful ease. There is lots of walking to be done in New York, and never enough time for rest, but for the moment we pause and take in the breathtaking scene at hand.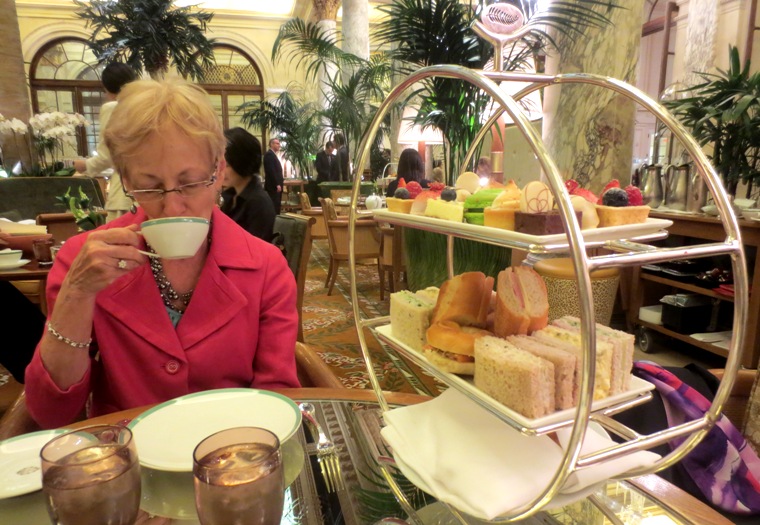 We were both expecting a couple of high-priced petit fours and some fancy tea, but this was a full-bodied meal, presented on a three-tiered wheel that carries all the bang that its hefty buck commands.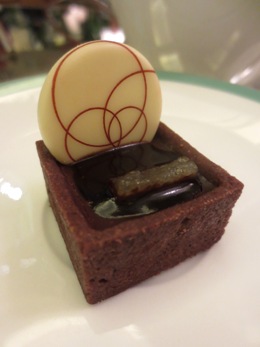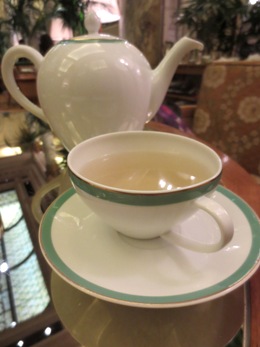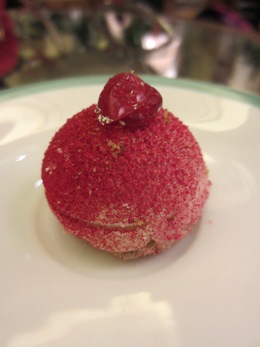 The bottom layer was breads and pastries – a delightful scone and muffin combination. The second tier was all dainty sandwiches, and all quite different from one another. Scoff if you must at a finger-sandwich – when there are seven, and each one is a work-of-art in its own right, that's a lot of damn good food.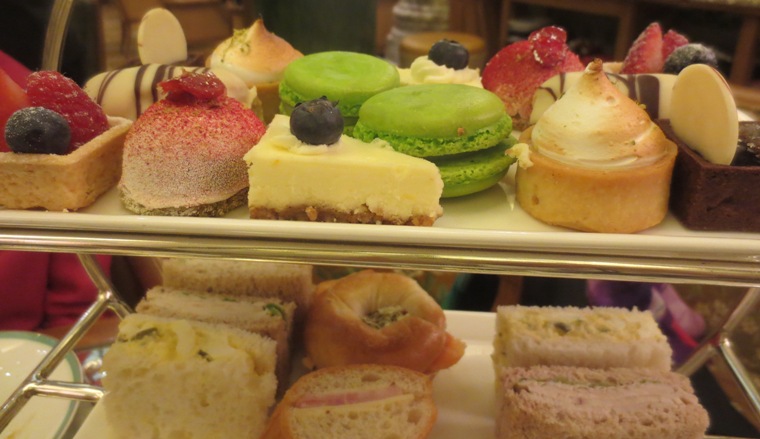 At the very top was this gorgeous rendering of decadent desserts. If this was my daily existence, I could stomach living here, right next to Eloise, roaming the hallways, hiding behind velvet curtains, surreptitiously sneaking a bite-sized confection and gleefully enjoying a world of whimsy.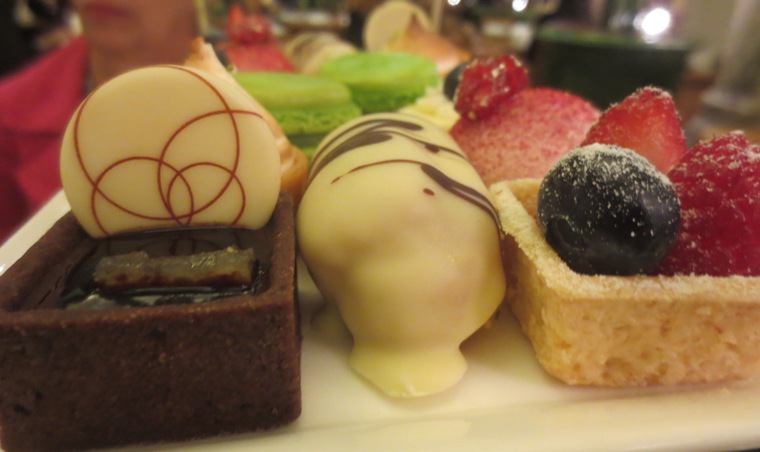 The entire ceremony was a lesson in refinement and taste, and by the end we were both more than satiated. All worries of it being an exercise in restraint and not enough food were more than put to rest.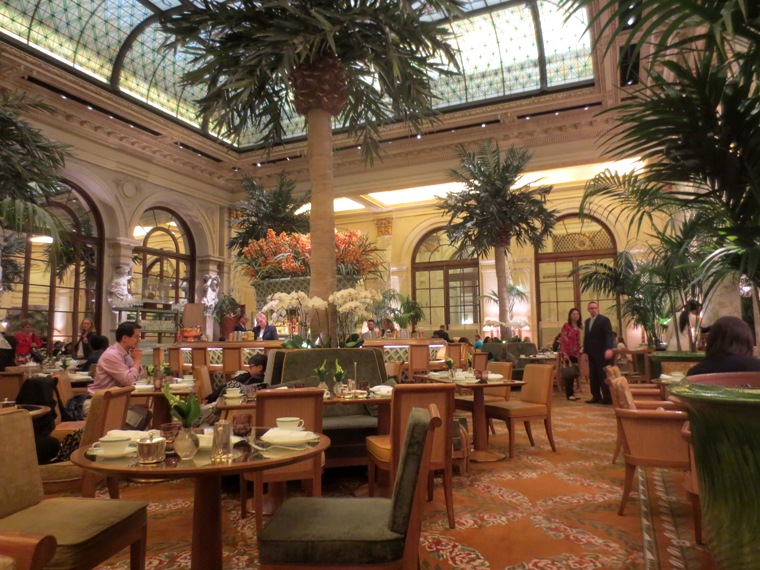 Our weekend in New York had come to a close, and it felt like we had only just begun. That's the spell the city manages to cast upon many of us. As much as I want to write it off, I simply can't. In fact, I'm already looking forward to next year. (And maybe a high summer weekend with Suzie or Chris before then.) Whether it was the food or the shows or the warm comfort of being with my Mom, I'm ready to do it all over again.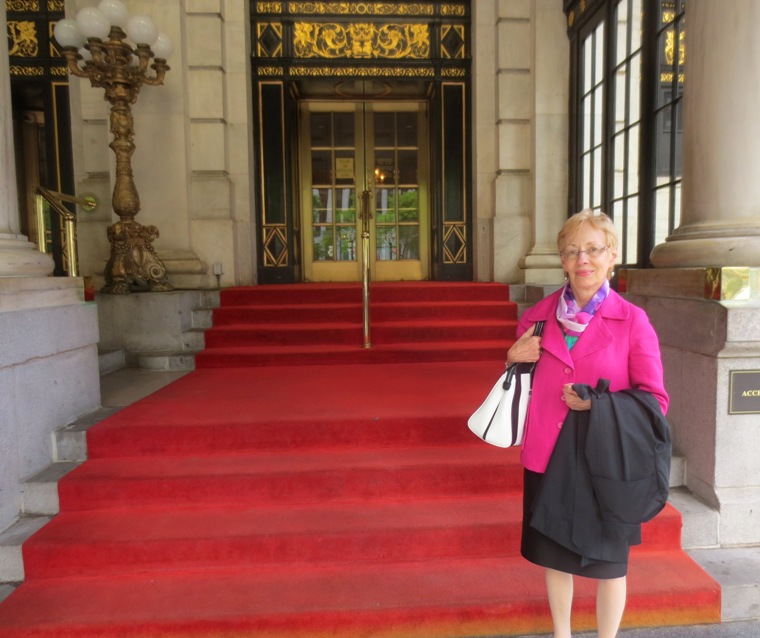 Back to Blog