A Once and Future Tour Stop: alone for a brief spell at the Standard High Line, I step into the exposed shower set-up and wait for the water to get warm. Even with the sheer curtain drawn, a little bit of New York can peep in, but I have mustered the fortitude to remove the robe, and so I stand there in the tiny rivulets of liquid pouring forth from above. The Delusional Grandeur Tour has arrived in the city, and I'm preparing for an evening of dinner theater and debauchery with my pal Chris. A hot time in the brisk city, as I continue to battle a calamitous cough. The show must go on.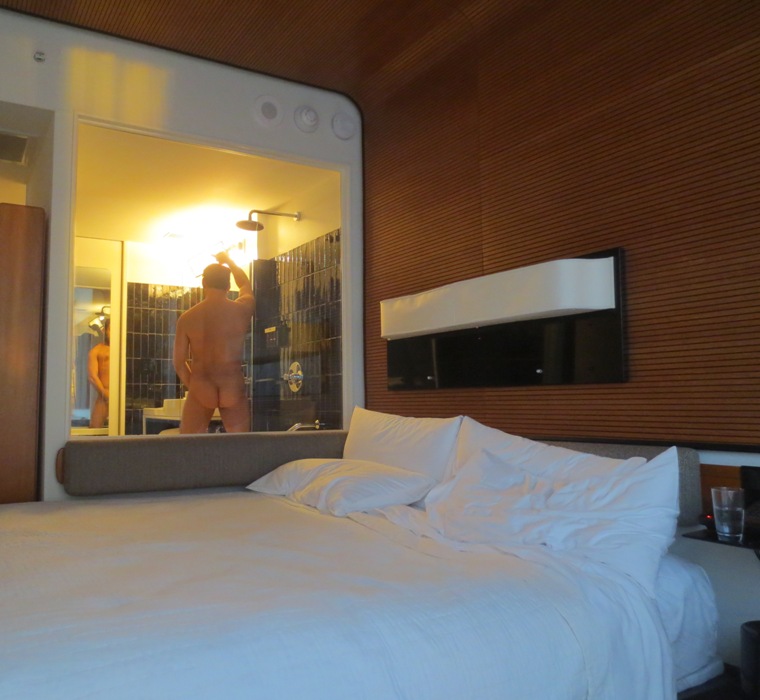 After a bout of hesitancy, I remember Judy Garland. Yes, that Judy. As I disrobe, I think of a story that has been relayed here and by others, of her waiting in the wings of the Palace Theatre in New York, just before she was set to go on. She would physically pump her arms, gearing herself up to face the sold-out crowd. Even though the thunderous applause was from adoration and love, she had trouble facing such a sold-out sea of people.
I face no such crowd, no such love, but sometimes it's a struggle to face just a few. Strangers or acquaintances, family or friends, it's not always easy, no matter who you are, no matter what you've pretended to be.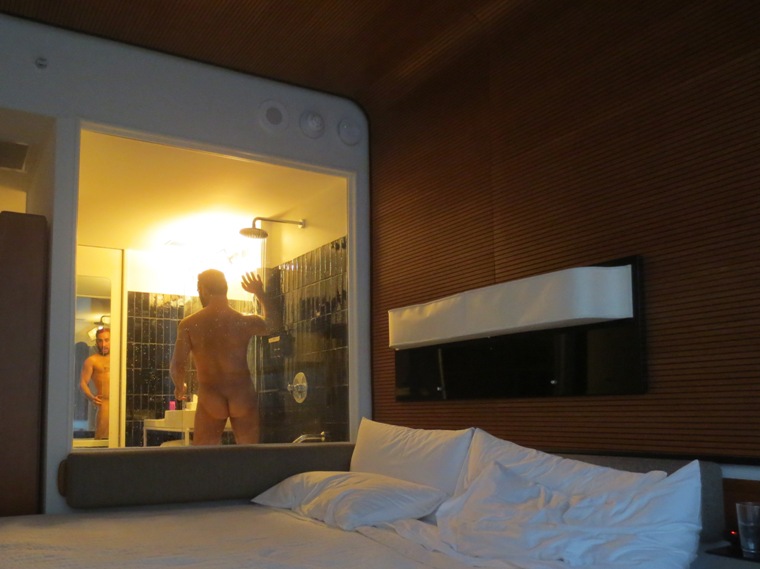 On this night, however, I muster all the make-believe I can manage, for on this final tour it's all that I have left. It's all I've ever had, and on the wings of this misguided and misbegotten belief, I must soar. Just because you have to invent your own legend, doesn't mean it won't one day come true. Not quite there yet, I still pretend.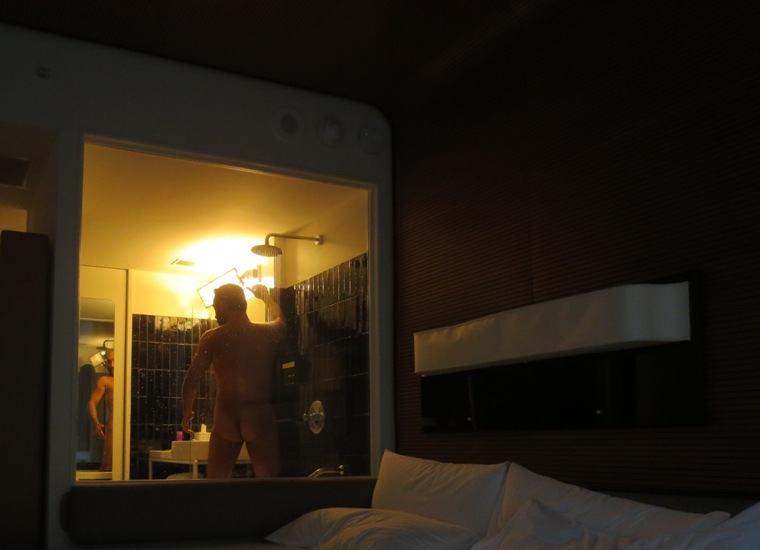 As I shut the water off, I notice that the evening has arrived. The bright blue of the sky has deepened into a bolder shade, becoming richer even as the city lights blink on. Below, shadows swiftly dodge cars, and tree branches sway in a burgeoning breeze. As the day goes to sleep, the city begins to stir.
Back to Blog