The release of any Madonna album carries great import, but in 1992 it meant something even more, as her first book 'Sex' was released at the same time (actually, a day in advance). It was a heady moment in Madonna history, and it imprinted itself on my memory for a number of reasons. The cover stories of 'Vanity Fair' and 'Vogue' had primed my anticipation (with two of her best features in each, and scorching photo shoots by Steven Meisel to accompany them) and the entire world had heard about the 'Sex' book. All I really cared about was the music, and the 'Erotica' album more than delivered on the aural satisfaction front.
The scratching of a record needle opened the main event, then the dark bassline – sinister and seductive – lured the listener into a delicious dungeon of sexual threats and erotic promises. Her throaty whispers and the convincing assimilation of the Dita persona ushered in a new level of sexual boundary-pushing, while the gritty house music was interlaced with the sampled horns of 'Jungle Boogie.' The song rode to number 3 on the Billboard charts, thanks less to its own merits and more to the outrageous hype that surrounded its release.

My own sexual awakening was on the verge of happening, and the 'Erotica' album would accompany it in ways I'm not quite ready to divulge. The male supporting cast of 'Sex' fueled more fantasies than all of Madonna's naughty bits, but I wasn't prepared to admit it. Instead I focused on her, on her naked body, trying to force myself into liking it because I thought that's what I was supposed to like. In truth, it was less the nudity of her person that struck me, it was the poses of vulnerability that turned me on most. It was also the guys at the Gaiety – the former male strip-club that was once plopped right in the midst of Times Square, across the street from the Marriott Marquis, where I would pay a pittance for Ann and Suzie to join me in the audience to watch guys get into their birthday suits and dance a bit before heading backstage, fluffing up, and coming back out in blood-filled form. Ahh, the good old days of New York.
The best part of that experience was the waiting room/lobby area, where stills from 'Sex' were framed on the wall. Far more thrilling than hard naked cock in our faces was the idea that a year or two prior Madonna had stood in that very space, posing with those very naked strippers, and crafting the book that would stand in infamy forever after.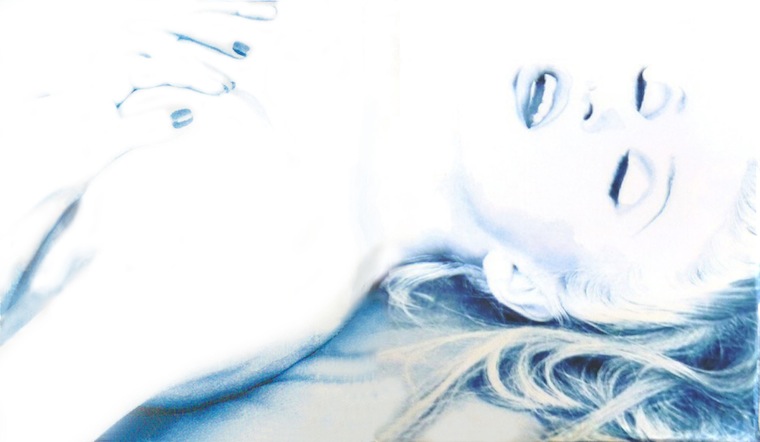 Yet for all the supposed seediness of the scene, there was something rather quaint about it. The whole thing was artifice. I could see that then, and appreciate it as such. There was no danger for me here. The simple word 'No' could accomplish a great deal, preventatively speaking. It would be much more terrifying, and harmful, to fall in love than to watch a guy get hard and naked on stage. The same proved true for my experience with 'Sex'. I took the images for what they were – some artful, some trashy, some moving, some silly – and I understood that this was a presentation, inviting the viewer to conjure their own thoughts and fantasies, to pick out what moved us, and what didn't, and perhaps wonder why our own sexual proclivities were such as they were. It didn't lead me down any path into danger – my heart would do that on its own.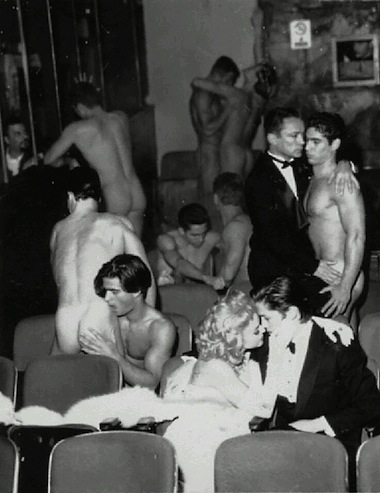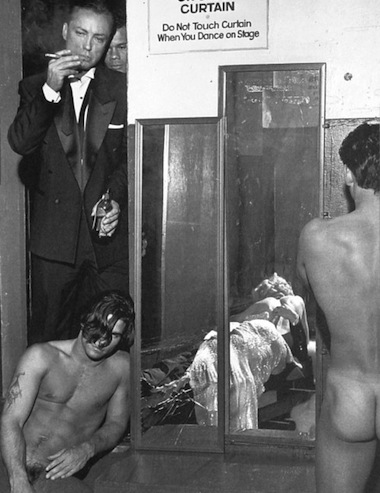 As for the 'Erotica' album, it fashioned its own journey along a spectacular soundscape filled with hooks and harmonies and choruses that underlined the fact that Madonna, almost a decade into her career at that point, was a pop music master who knew her way around a concept album. Sex may have been at the forefront of songs like 'Erotica' and 'Where Life Begins' but love was the driving force behind it all, as evidenced by the vast majority of cuts ('Fever', 'Deeper and Deeper', 'Waiting', 'In This Life', 'Why's It So Hard', 'Secret Garden' and 'Rain'). The accusations of Madonna being vapid and vacuous in this period must have been made by those who hadn't listened to the album in its entirety.
I listened to it non-stop that fall. As the leaves fell from the trees, and I shook off any vestiges of childhood from my body, the emergence of a young man gripped me physically, casting off innocence even if I hadn't really done anything, even if knowledge was often misconstrued as guilt.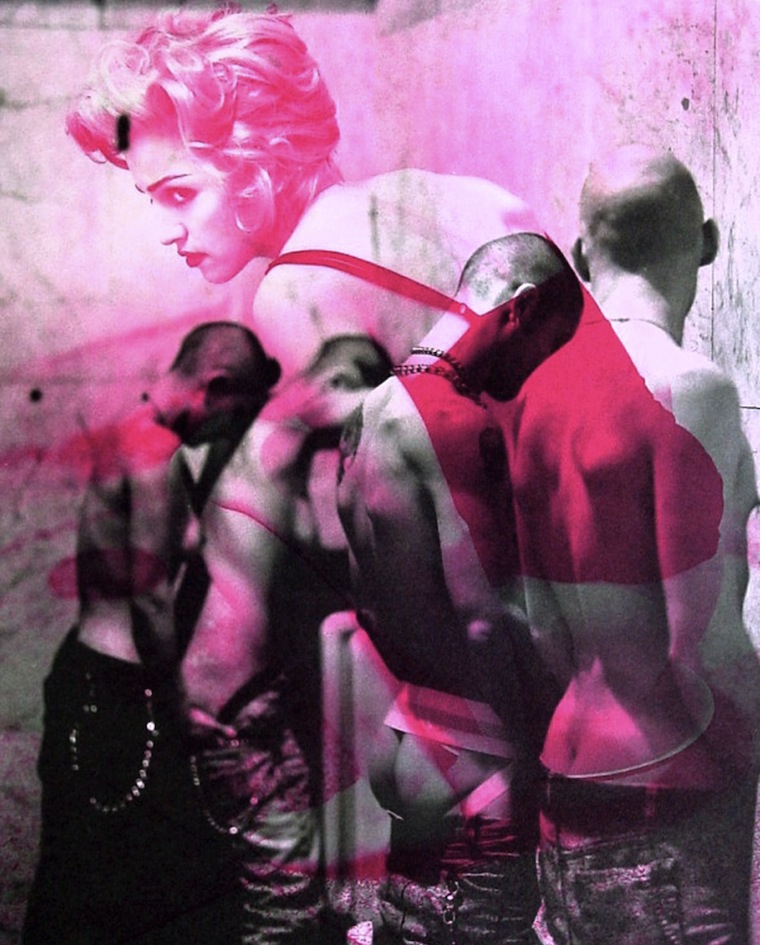 ONCE YOU PUT YOUR HAND IN THE FLAME, IT CAN NEVER BE THE SAME
THERE'S A CERTAIN SATISFACTION IN A LITTLE BIT OF PAIN.
I CAN SEE YOU UNDERSTAND ME…
Back to Blog