Sick of the winter yet? Well, this is your week, as we officially begin the spring season today. The weather usually doesn't follow until a few weeks later, but I'll hold out hope. Considering we just got two feet of snow in one fell swoop, I'm not banking on an easy ride just yet. On with this recap of the last week of winter 2017. Bye Felicia.
It began with a basketball memory. (Yes, I have one.)
Harry Judd is furry, fit and fine.
Biggest snow job of the year.
Semi.
Sexy shirtless gingers for St. Patrick's Day.
The day I turned into Woman Woman.
My upcoming reunion with, and at, 'Sunset Boulevard'.
Simon Dunn got naked… and sizzled.
Hunks of the Day included Sam Asghari, Luke Evans, Anatoly Goncharov, Kevin Sessums, Asger Skovgaard and in honor of my upcoming 'Sunset Boulevard' return, Michael Xavier.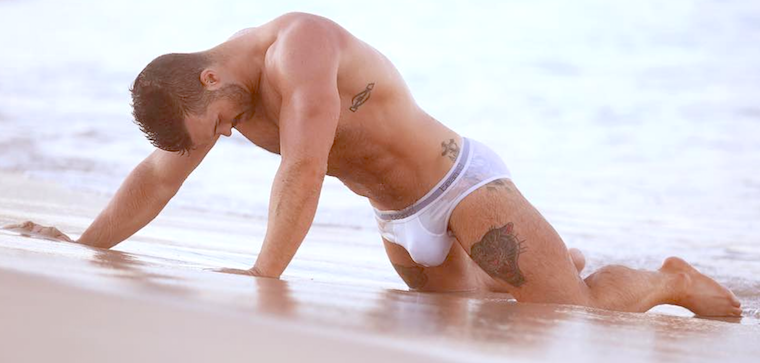 Back to Blog