They appear on the cover of Madonna's 'Like A Prayer' album – a string of beads to go with the hippie vibe she was recreating with the patchouli-scented midriff-baring denim invitation to 'take you there.' I searched high and low for a piece of jewelry that came close to the vision she so delicately teased. I could replicate the rings and the open pair of jeans, but the tassels of beads were not to be found anywhere.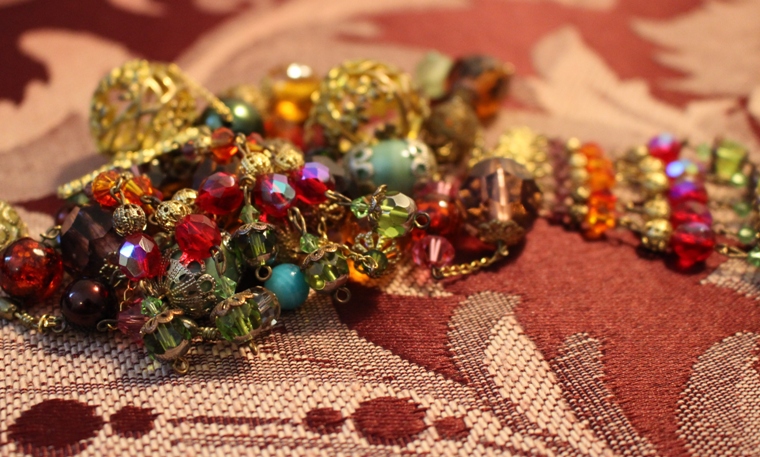 Taking matters into my own hands, I decided I'd have to make my own version, and set about collecting the beads and chains and tiny pliers to make it all happen. A self-taught crash-course in jewelry-making resulted in a piece of which I could be proud, and it remains a favorite to this day.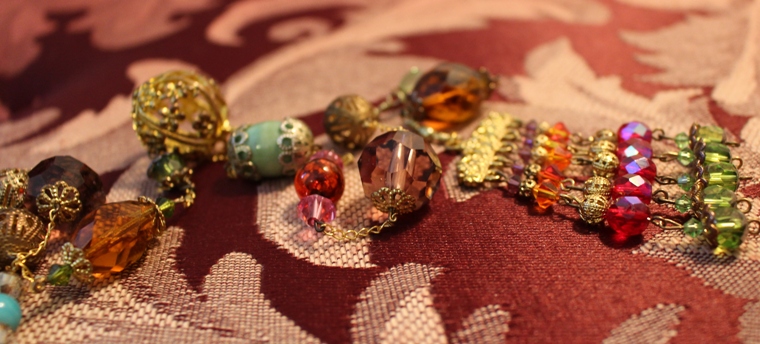 It's a bit too delicate for real use outside of photos, so I may return to the work and fortify the flimsier chain sections with something stronger. I like a statement piece, and an open-ended necklace always has a lot to say.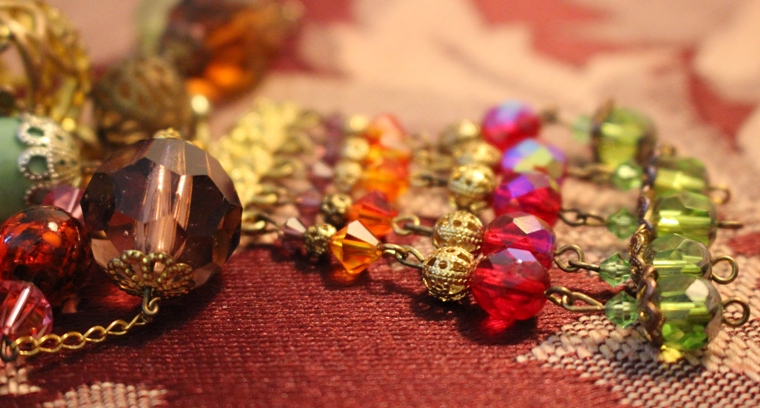 Back to Blog