While waiting for my birthday massage, I walked into a South End community garden, where long rows of plots were bursting at the seams with flowers and foliage and vegetables. It was an escape to paradise in the middle of Boston, and my heart has always thrilled at the prospect of discovering these lesser-known spots filled with nature. Like some secret garden, they are made more precious from their very secretiveness, as if the whimsy of the world whispered only to you this enchanting confidence. A silly notion, perhaps, but no less lovely because of that.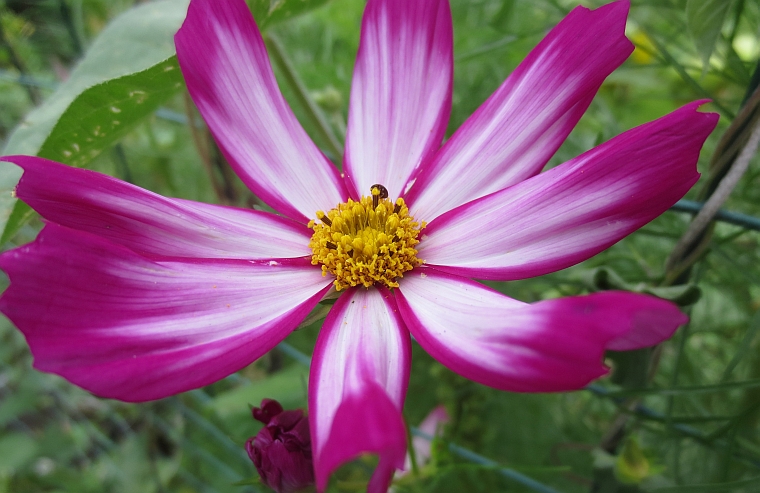 Those stalwart summer annuals – zinnias and cosmos – which I've unfairly dismissed over the years, reminded me of why they were so popular in the first place. Their vibrant colors, coupled with their blooming power even at this late stage of the gardening game, have put them on my list of things to grow next year. As we head into the final stages of summer, it's a comfort to think that there's another one coming.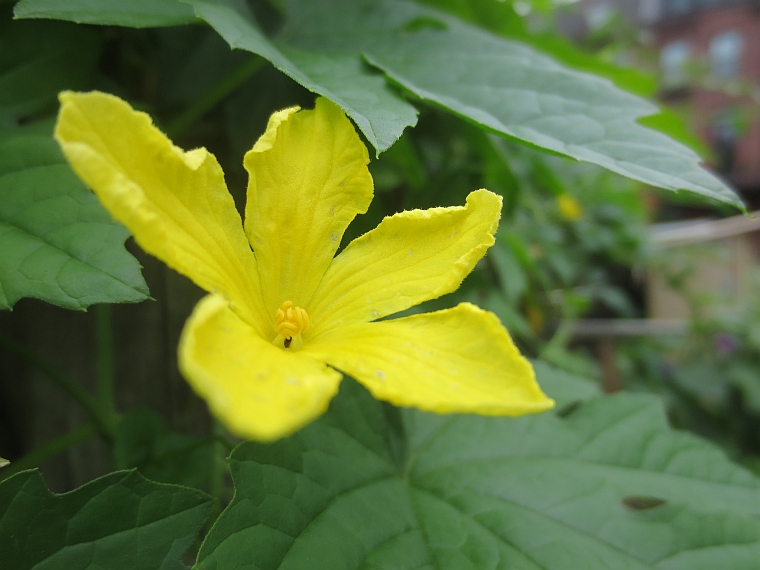 I was also pleasantly surprised by the beauty of the vegetables on hand – the bright cheery squash blossoms and their resulting bulbous gourds hanging perilously heavy (the largest ones safeguarded by a tenderly-placed net beneath their growing carriage).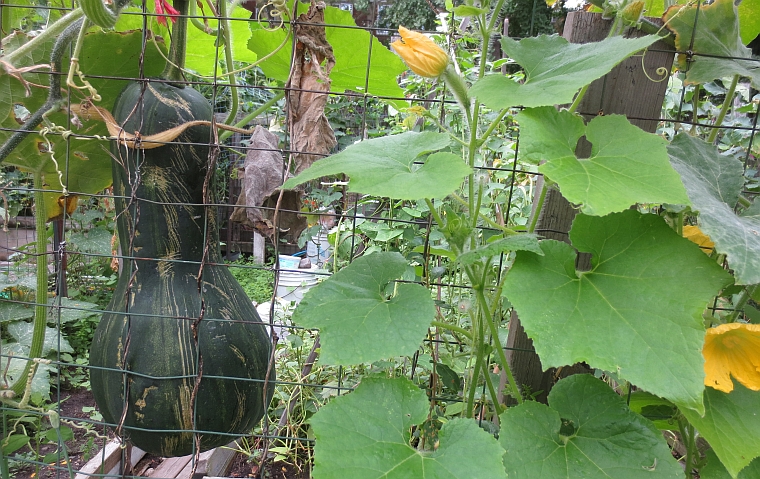 Vines trailed over fences and overhead, creating nooks and alcoves of hidden delight, small spaces away from the prying eyes of the city, where treasures like these cherry tomatoes could grow and ripen for the enjoyment of their caretakers.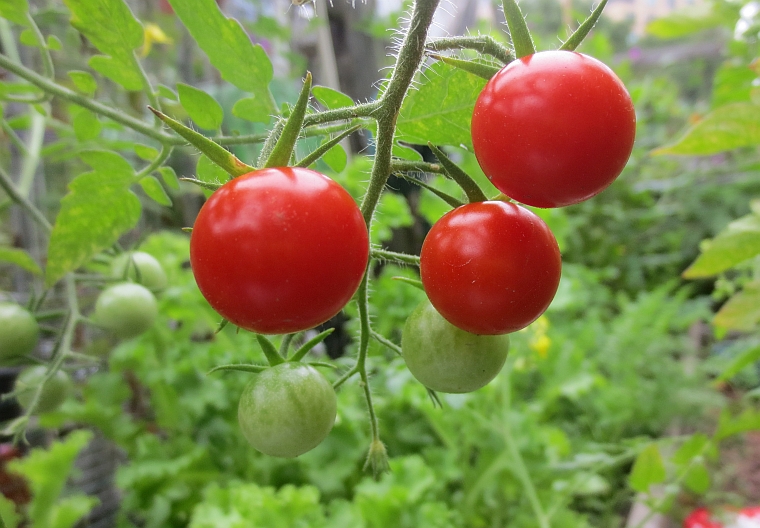 An Asian woman in a floppy hat – one of the only people I encountered here – beckoned me over to a cage covered in leaves and tendrils. She didn't speak English, but she pointed excitedly to the pendulous squash hanging like fairy tale lanterns. With a smile and some laughter, she was just as thrilled as I was at discovering this secret stash.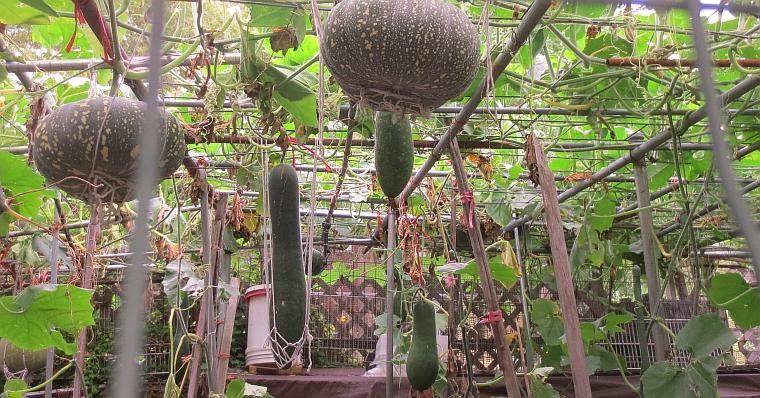 There's a certain child-like innocence that a garden brings out in most of us, a sense of wonder and magic that adults seem to find more and more difficult to access. It's one of the joys that gardening has maintained in my life, no matter what else might be going on.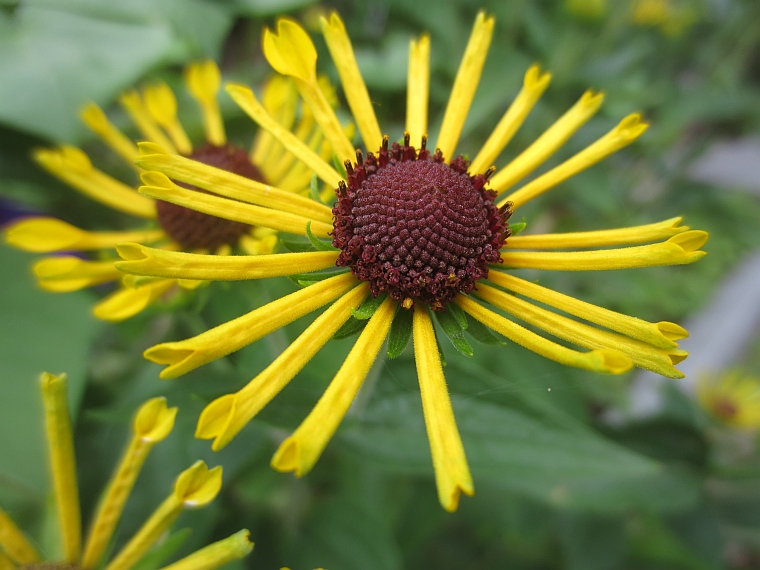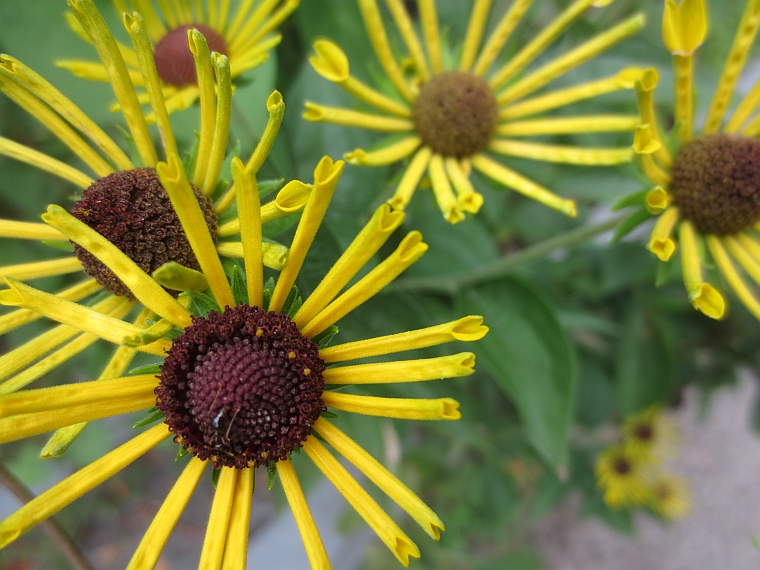 Beauty is a balm for the soul, and for the battered heart that feels so much in such a cold world.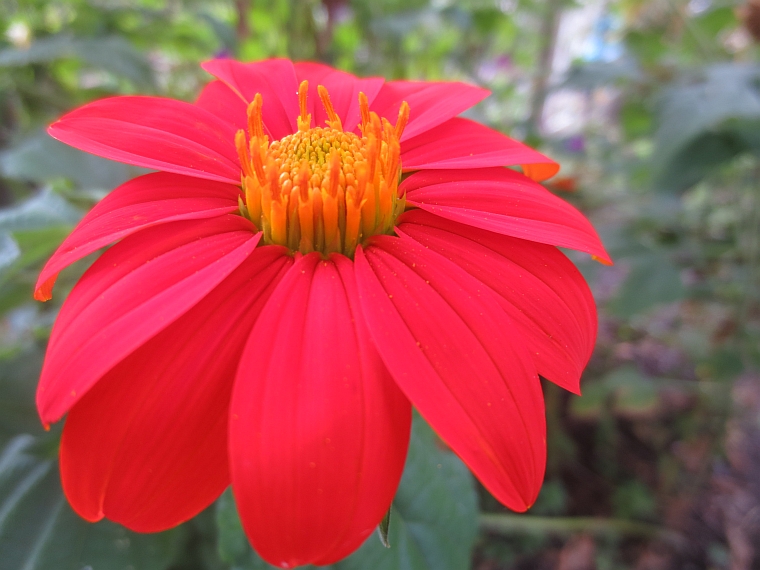 The dahlias were beginning their show, as the phlox was finishing up. Fall was on the edges of this garden too, and soon it would be everywhere. For now, though, a suspension of summer in the heat and humidity on hand.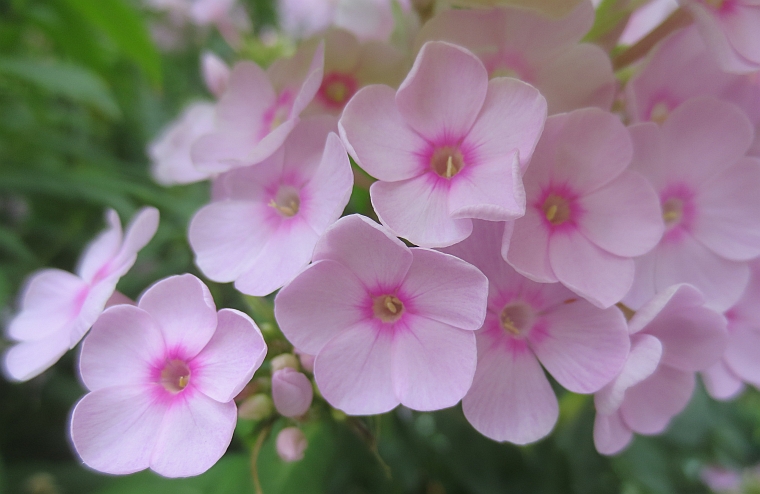 And it seems I was wrong: we weren't the only ones in the garden that day.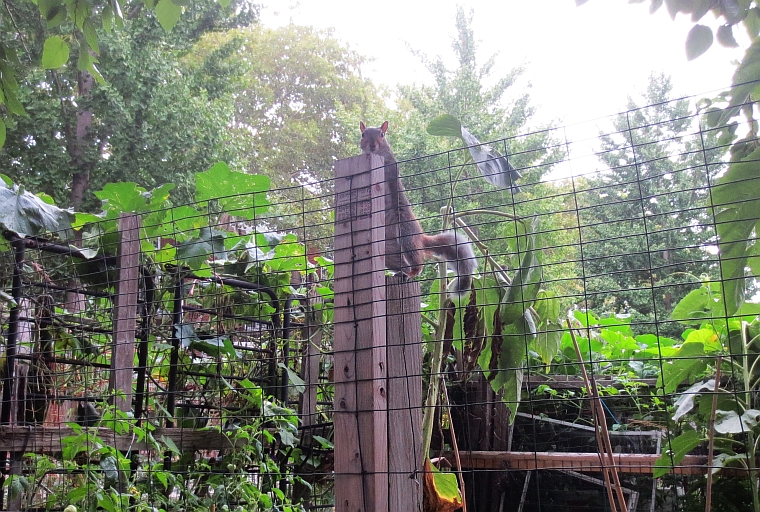 This rascal made the most racket, but no one seemed to mind.

Back to Blog