In addition to our trip to Rehoboth Beach being a birthday vacation, it was also a reunion of the Cornell Crew, and all the kids that come in tow now. It went surprisingly smoothly, thanks to some advance planning and my insistence on being able to leave the scene of any tantrums (especially mine). That didn't prove necessary, despite what these photos of this motley crew of kiddos might suggest.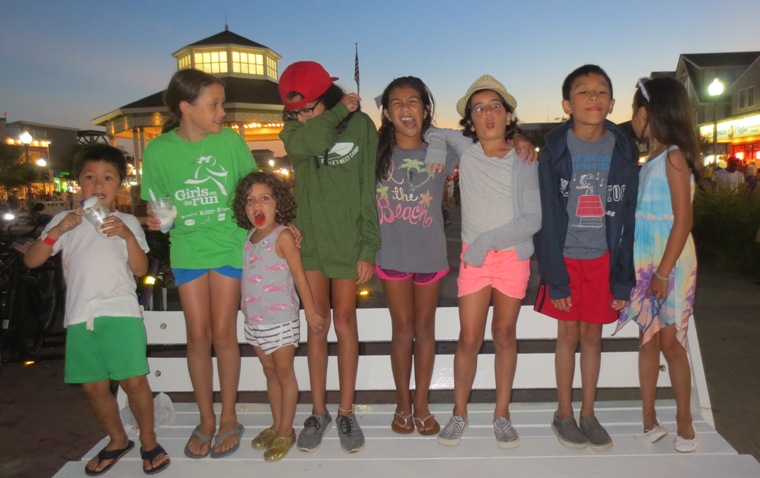 There's something touching about seeing the offspring of those friends I remember so well as college kids. I can vividly recall a spring day when I sat on the porch of their rented house in Ithaca, waiting as each of them came home in the afternoon sunlight. The world was full of hope then, and we were in the late-spring of our lives.
As I see each of the parents in the faces of their children, I remember that day, and feel a little better about the future.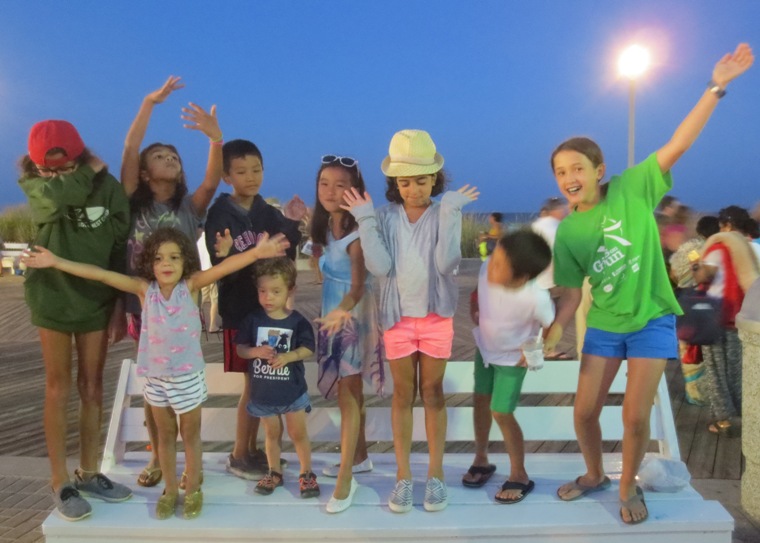 For the record, Riley (that little girl in the hat, third from the right) is my new spirit animal, whether she likes it or not.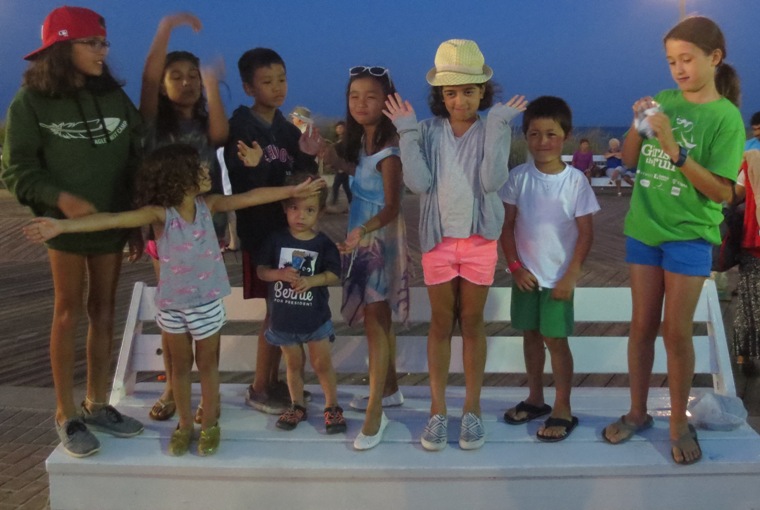 Back to Blog