In my heart of hearts, I've always felt a strong affinity to bears. Maybe it was Winnie-the-Pooh who started it all when I was a child, or the comfort of a few stuffed bears that remain with me to this day, but whatever the cause I love a cuddly bear. When I saw this fun onesie at Primark in Boston, I scooped it up for a fall day like the one captured here.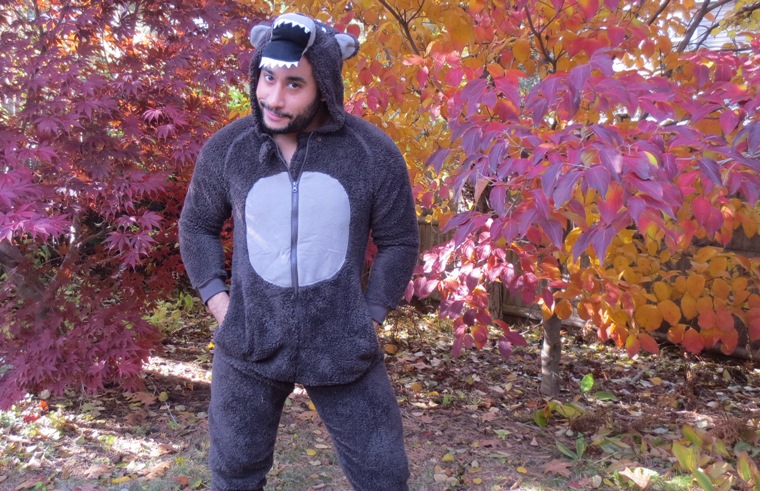 Originally, this was a photo shoot for a possible Holiday Card, but I opted for something even more spare and simple. (A guy needs a year to recover from all that blood and powder.) These shots, while fun, didn't quite capture the simplicity of the season that I wanted for this go-round, so here they are for your browsing enjoyment and laughter. I mean, I look absolutely ridiculous, and I absolutely love it.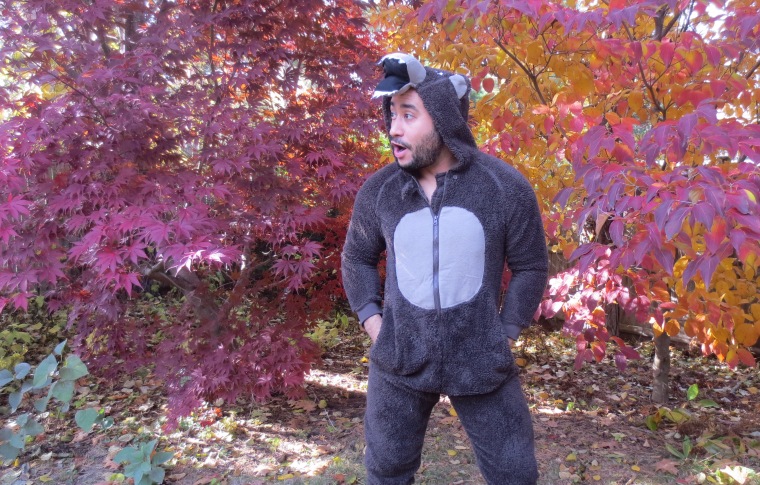 It was also immensely fun to prance around the backyard in this furry one-piece, which reminds me of those sleepers I used to wear as a kid, the kind that came with slightly-rubberized feet for a grip on ungainly slippery floors.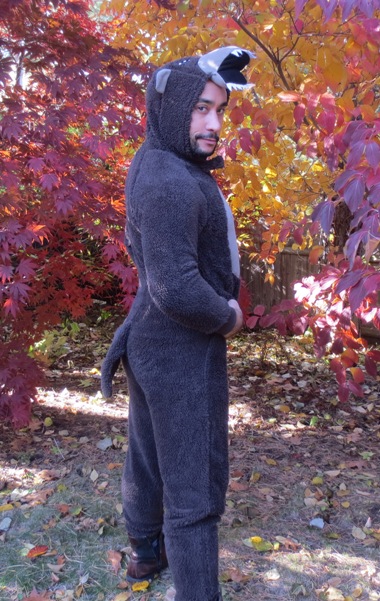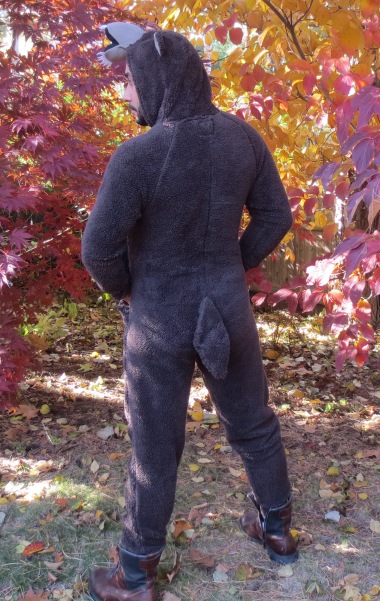 They embodied coziness during the holidays – and all winter for that matter. When zipped up to the top, they trapped and kept body heat, providing a portable little source of warmth for young boys who needed to be mobile while racing around the cool rooms of a drafty house.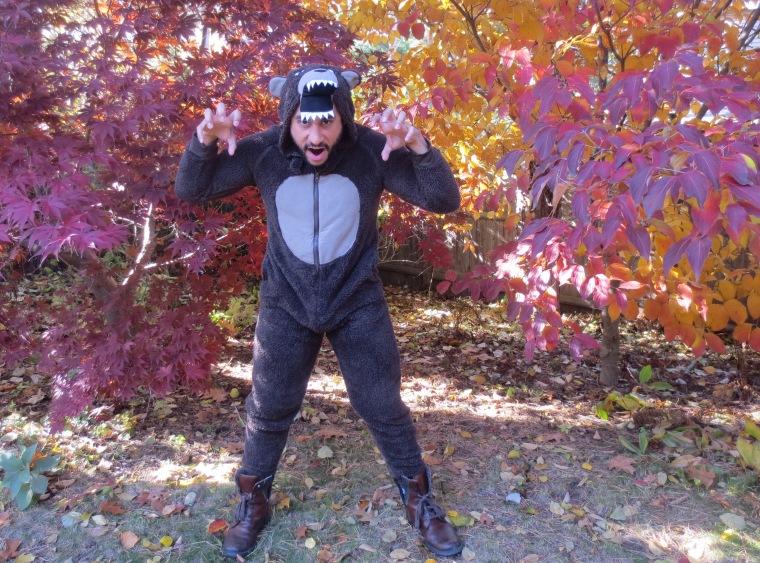 For someone whom most assume to be fashionably against such items of clothing, I happened to love those sleepers as a kid. My brother and I wore them for some of my happiest holiday memories: watching Christmas cartoons, racing downstairs to a pile of gifts on Christmas morning, staring up at the twinkling Christmas tree before going to bed, or waiting around in the kitchen for Christmas cookies to come out of the oven.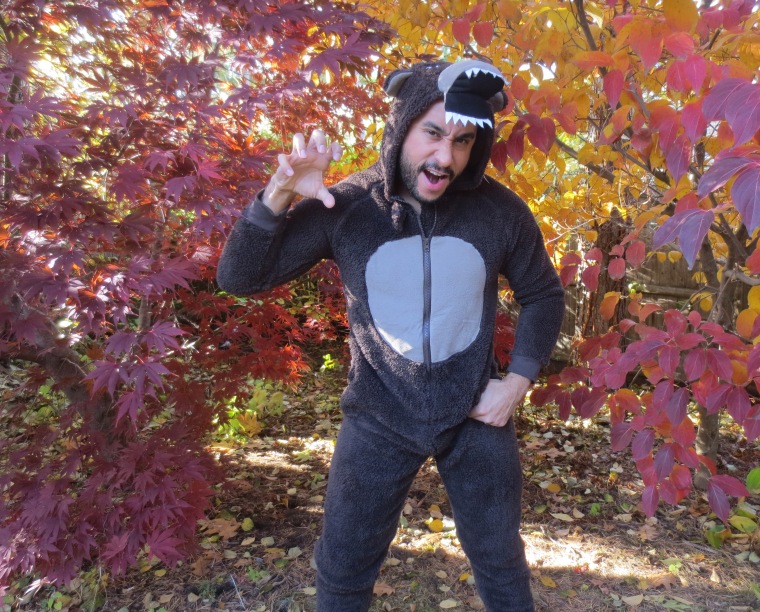 No matter what kind of show I put on here and in the rest of my life, happiness will always trump fashion for me. Let that be our little secret.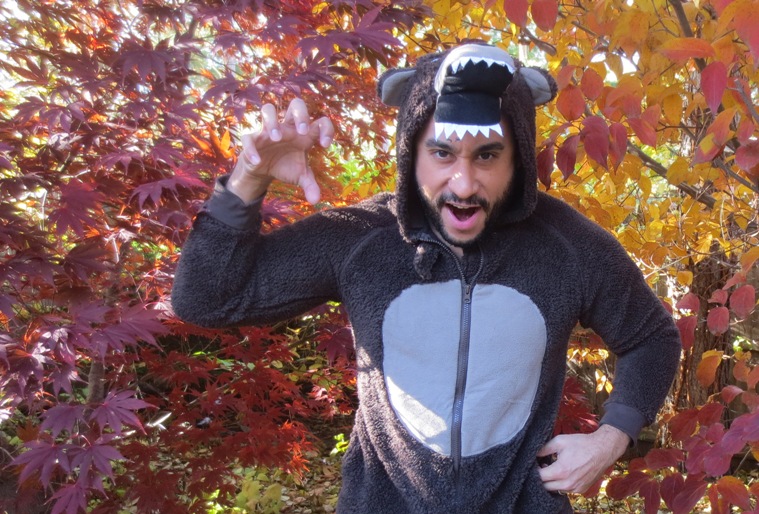 Back to Blog