Perhaps you recall last year's Holiday Card, and the bloody, disturbing visage of a cut-out heart seen below – or maybe you remember the drunken, chain-smoking Santa of several years ago – or the icy snow queen with white hair and blue glitter. Whatever your recollection of my holiday cards might be, I'm not sure it can prepare you for this year's version. Up until now, the most shocking photo card may have been 2011's shared billing with my niece and nephew, whereby I was pulling them in a wagon over a grassy lawn. That took most of my friends by shock and several family members as well. Last year's was one of my personal faves, in the incongruous blood-bath that accompanied Santa season – but it was also one of my most reviled (which only served to make me like it more). Eat your heart out, indeed.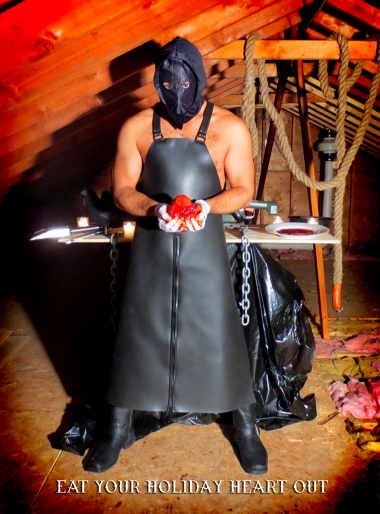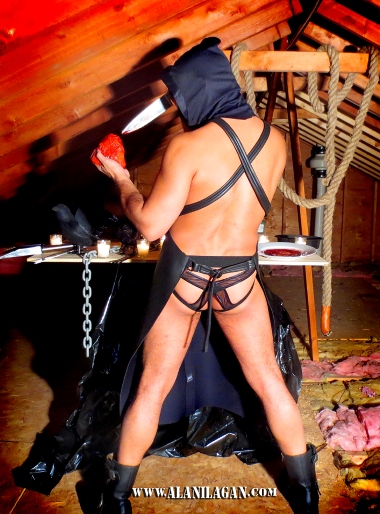 This year is something I've never done before, and since it's being sent out this week, here are a few hints as to what is to come:
–       It was shot at my childhood home in Amsterdam, NY.
–       I am in the card, AND fully clothed.
–       Someone else took the photo.
–       There is an unlikely co-star, but it is neither a baby nor an animal.
–       My favorite Christmas ornament is featured.
–       It's Zap Zap Zapping good!
Back to Blog