I've watched the preparation of risotto a couple of times, most recently by Lidia Bastianich, and everyone has always made it look very easy, provided you follow a few simple rules. I'm proud to say that for my virgin attempt at this Italian classic, I did pretty well. The constant stirring is a necessity, and yes, your arm will get tired. (Mine certainly did.) And when you get toward the end, it's less about following the exact recipe and more about how much liquid you need to add to get it to the right consistency, which you can only gauge by repeated tastings.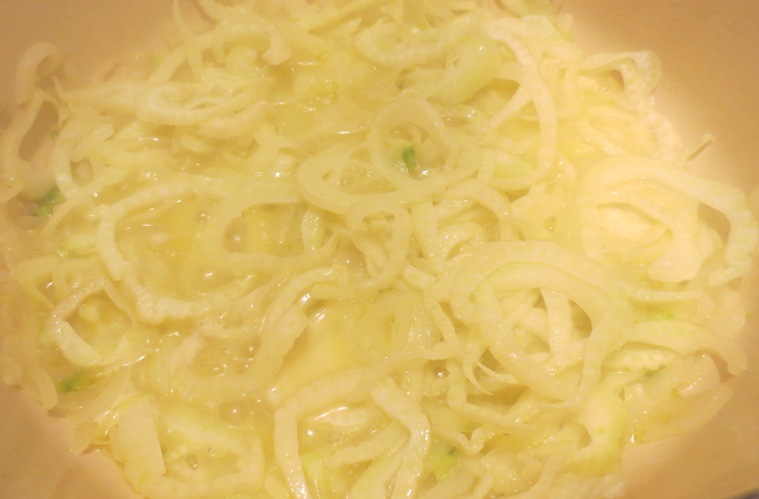 For this initial try, I kept things relatively simple, utilizing an onion and a couple of fennel bulbs as the base. The best thing about risotto is its ability to take on any and all flavors and accents, but I wanted to taste the Arborio rice and see how things worked before getting all shellfish fancy and rainbow bright.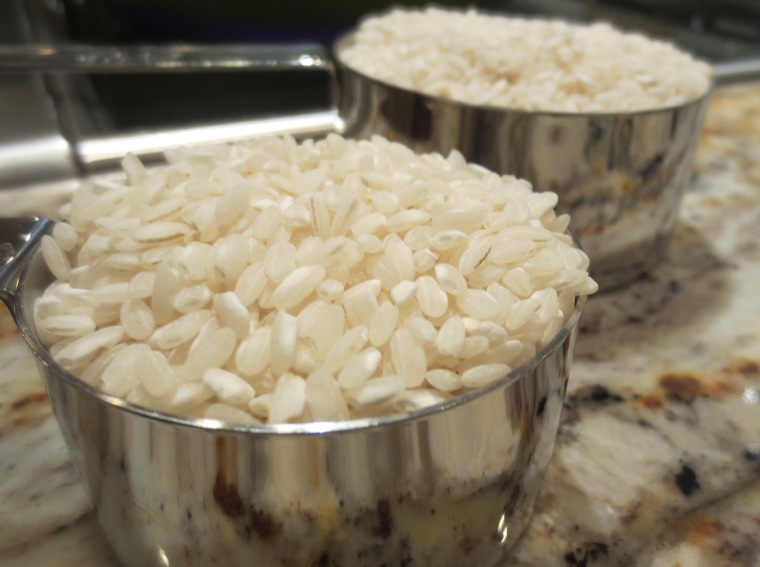 The slow and laborious ladle-by-ladle process of cooking to keep the rice intact works wonders, but it is a task. Repetitive and demanding, and without any corners to cut, it eventually becomes a peaceful endeavor once you give in to the rhythm, listen for the slight crackling, and keep things in motion. It's also best done on a cold fall or winter's night – you're going to sweat.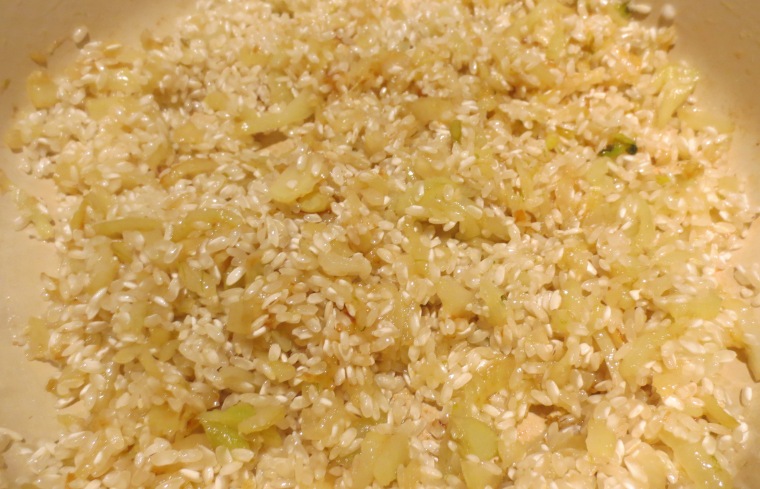 Slowly but surely, the rice gains its classic soft-focus consistency – and I do mean slowly. This is one thing that cannot be rushed.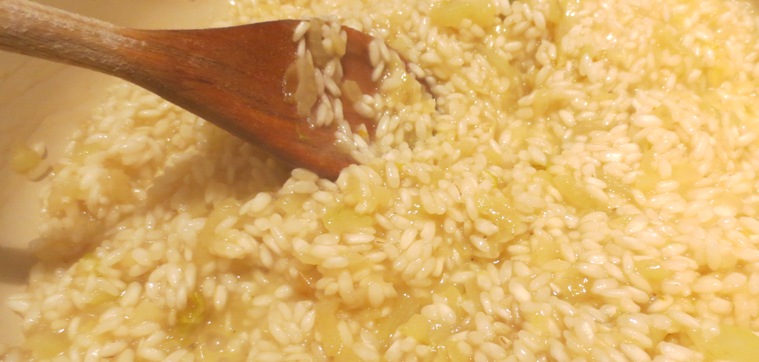 It's a good lesson during these soon-to-be-hectic holiday times. We should all slow down a bit, savor the minutes, and pause for reflection. Making risotto is an opportunity for that, and like many instances of cooking, I find it peace-inducing and cathartic.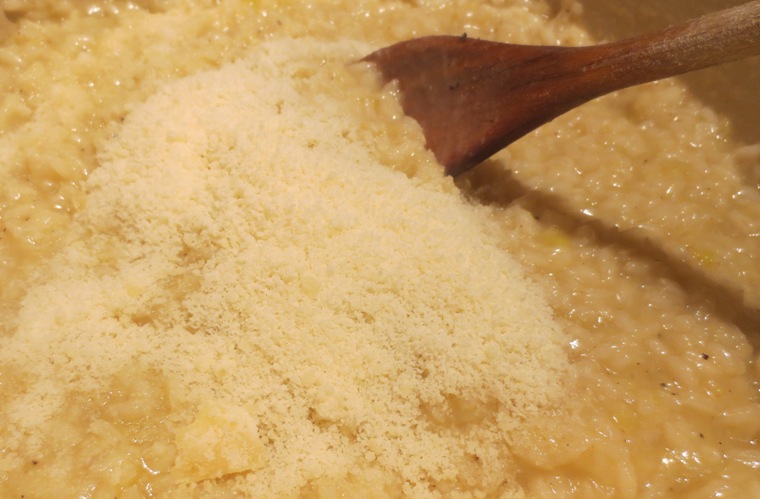 The end result was heavenly – rich and creamy and full-bodied, aided by the last-step addition of freshly-grated Parmigiano Reggiano cheese and a few more dollops of butter. As you approach the last minutes of cooking, be sure to taste for consistency and flavor, and hold off on the addition of salt until after you've added the cheese. (Mine was a tad too salty by the end of the ordeal.) All in all, however, I was pleased with the final product. I'll try it again as soon as my arm recovers from all the stirring.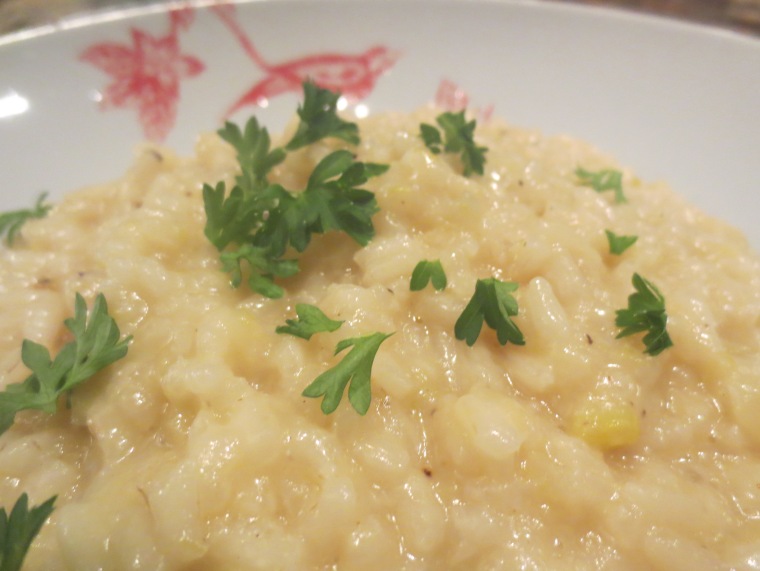 Back to Blog