TURN AROUND
EVERY NOW AND THEN I GET A LITTLE BIT LONELY AND YOU'RE NEVER COMING ROUND
TURN AROUND
EVERY NOW AND THEN I GET A LITTLE BIT TIRED OF LISTENING TO THE SOUND OF MY TEARS 
TURN AROUND
EVERY NOW AND THEN I GET A LITTLE BIT NERVOUS THAT THE BEST OF ALL THE YEARS HAVE GONE BY
TURN AROUND
EVERY NOW AND THEN I GET A LITTLE BIT TERRIFIED AND THEN I SEE THE LOOK IN YOUR EYES
TURN AROUND, BRIGHT EYES
EVERY NOW AND THEN I FALL APART
TURN AROUND, BRIGHT EYES
EVERY NOW AND THEN I FALL APART…
Give me a cheesy dance cover of a classic 80's tune and I'm in adolescent heaven.
It was the mid-90's, and I was working at the Faneuil Hall Structure store, sandwiched between Bath & Body Works and Express and loving every minute of it. The new spring music mix had been delivered and I was trying to get my head around how I would listen to these songs non-stop for the next three months when the familiar chords of 'Total Eclipse of the Heart' came on. Backed by its racing BPM and the diva-lite vocal stylings of one Nicki French, it thundered through the store and framed that spring with its romantic longings intact.
Oddly enough, the memory that this song sometimes provokes is of the second guy I kissed. Unfortunately, he had to deal with the relatively cruel aftermath of the first guy I ever kissed, and as such I treated him like shit. It's not something in which I take any pride. I was young and foolish and stupid and mean, and if I could do it again differently I would. But that's fast-forwarding through things I need to exorcise.
Back to the beginning, when I was waiting at the Porter Square commuter rail stop after a day in Boston…
AND I NEED YOU NOW TONIGHT
AND I NEED YOU MORE THAN EVER
AND IF YOU ONLY HOLD ME TIGHT
WE'LL BE HOLDING ON FOREVER
AND WE'LL ONLY BE MAKING IT RIGHT
CAUSE WE'LL NEVER BE WRONG TOGETHER
ONCE UPON A TIME I WAS FALLING IN LOVE,
NOW I'M ONLY FALLING APART
NOTHING I CAN DO ~ A TOTAL ECLIPSE OF THE HEART.
Spring had arrived, and with it the usual restless New England excitement that comes following a winter of snowbound darkness. I only had a couple of weeks before returning home for the summer. (Despite the fact that we had the condo in Boston by this time, there was something better about being somewhere with a pool and central air conditioning that appealed to my comfort zone.) Still, there were a few days of spring fun to be had, and after that fall and winter, when my heart had been broken in ways I didn't quite realize at the moment, I needed it. I also needed to inflict my hurt on someone else. At least, that's how I felt at the time.
The Porter Square station has one of the longest escalators I've ever ridden. To get from the T platform to the commuter rail platform is a lengthy ordeal, and when one of those escalators is out of order, there's a mini-marathon waiting to wreak havoc with your knees. On this day, it was fortunately operating as usual, and I waited as it slowly brought us up to the light. Whimsical subway art in the form of tiny statues of gloves provided passing interest as we rose higher. I'd arrived early, as always, and there were a few more minutes before the commuter rail would stop to begin the trek to Brandeis. I sat on the bench inside the station door and waited.
Across from me, a tall man with blonde hair stood and looked at me. He waited there without briefcase or bag or coat, and I detected the slightest smile as he caught my eye. This was in the pre-Grindr days, the days before your phone could find the nearest guy looking for sex, the days of luck and chance and destiny, when it seemed both harder and easier to find someone. The smile I returned was more of a sneer; my heart was in protection mode, my head was ready to attack. There's something hot about sadistic tendencies.
TURN AROUND
EVERY NOW AND THEN I KNOW YOU'LL NEVER BE THE BOY YOU ALWAYS WANTED TO BE
TURN AROUND
BUT EVERY NOW AND THEN I KNOW YOU'LL ALWAYS BE THE ONLY BOY WHO WANTED ME THE WAY THAT I AM
TURN AROUND
EVERY NOW AND THEN I KNOW THERE'S NO ONE IN THE UNIVERSE AS MAGICAL AND WONDROUS AS YOU
TURN AROUND
EVERY NOW AND THEN I KNOW THERE'S NOTHING ANY BETTER, THERE'S NOTHING THAT I JUST WOULDN'T DO.  
At that point in my life, after the let-downs of my first brushes with love, I knew that I was not quite ready to begin again. At least, my head knew that. The heart is a different story, and though everything I would eventually do came out wrong, the initial attraction to another person was real, and when we sat in close proximity to each other on the train, I was nervous and hopeful. There was excitement in eliciting the notice and thrill of someone else. Where this rather false jolt of confidence originated, I'm not entirely sure, but I was certain he was interested. When you're young and only slightly cute, you become quickly adept at noticing when someone notices you. It's survival. I'd never felt particularly attractive, but in rare instances, and in certain company, I was aware that I could cast a spell. Maybe everything I did and would ever do revolved around this dilemma. Every photo I would take, every word I would write, every outfit I would wear – they would all be done in the name of making me pretty. It was a fool's errand, and I would make it over and over and over again.
From my seat I could see he had pulled a pen and small piece of paper out of his pocket and had written something down. At my stop I stood and slowly eased into the aisle. I saw that it was a name and a number. Walking by him, I paused and held out my hand. He put his number into it, and I walked off the train without saying a word. I mastered aloof nonchalance in the face of a pounding heart long ago.
TURN AROUND, BRIGHT EYES
EVERY NOW AND THEN I FALL APART
TURN AROUND BRIGHT EYES,
EVERY NOW AND THEN I FALL APART…
That night, I called him. No game-playing, no strategic waiting, no hesitancy whatsoever on my part. That's how it always was with me, and it usually ended up badly because of it, but this time things were different. I'd given up control before. I'd been battered and punched, all my innocent questions crushed, all of my ideals pounded with the cold renouncement of one man who couldn't extend a hand of help or simply humanity. Yet my heart still yearned. My head, however, still hurt, still pained. And it sought out someone to punish.
It was true. My heart was being eclipsed – by hurt, by sadness, by the brutality of a world where no one really cared, not in the way I wanted them to care, not in the way I needed them to care. Yet maybe this was the world. Maybe no one ever cared after your parents, and sometimes not even them, and I had to get over it in order to get on with it. It was a possible truth I was not quite ready to acknowledge. Not at that young age. Hope was still my driving force, even if I'd learned to not reveal that hand. So I went the opposite direction.
I can't really explain it. Hurt is hard to explain. Our actions in the face of it are even harder to explain. In some ways, it appears I'm still trying. To explain. To justify. To make right. And I know it's probably not even possible. You can never undo pain. You may apologize and regret and wish to rewind, but hurt is not retractable. It is incontrovertible. Once it happens, there is no refuting or reversing it. And so I carried it with me – then and now – like some unlucky penny that appears when at last you thought it was gone.
AND I NEED YOU NOW TONIGHT
AND I NEED YOU MORE THAN EVER
AND IF YOU ONLY HOLD ME TIGHT
WE'LL BE HOLDING ON FOREVER
AND WE'LL ONLY BE MAKING IT RIGHT
CAUSE WE'LL NEVER BE WRONG TOGETHER…
We met up a few times, and had a number of nice calls. There was passion and excitement, but always a safe distance. I didn't get too attached too quickly. Quite the opposite. I was cutting and blunt, hurtful and sarcastic. When the smallest thing didn't go my way I was ready to be done with the whole scene. It was all giving on his part and all taking on mine, and I demanded it as such. His every kindness was met with suspicion and meanness. His romantic overtures were greeted with disdain and ridicule. And somehow he kept coming back for me, because he knew I was unforgettable. I knew it too by that point. I was channeling Linda Fiorentino in 'The Last Seduction' and it was not a good look on me, but I didn't give a fuck.
In a very childish way, I was testing him. Seeing how far I could push it before he would be forced to leave me, like they all left me. Like I gave them any other choice. To his credit, he saw right through it all and took my petulance not to heart, but as an aspect of my personality that needed to be reconciled. I couldn't forgive him for being so reasonable and so patient, and I lashed out even more.
The strange thing is that the worse you treat someone, the more they want you. A dangerous power lurks within each of us at some point in our lives, and how we wield it is the true test of our character. I did not wield mine well in the beginning, and I have no excuse for it.
I DON'T KNOW WHAT TO DO I'M ALWAYS IN THE DARK…
There won't be any further specifics here. The detailed recounting of what I said and did matters less than the cumulative effect it had on him and on myself. Like a real eclipse, the darkness came on suddenly, as much as it was predicted and expected. Hurt is like that, whether you are the giver or taker, and it's always too late once it's set into motion. What starts out so solid and crystalline – the sharp piercing of icy, unrequited love – eventually subsides, gently eroding into something softer, less striking perhaps, but no less resonant. It becomes a dull thing, an emptiness more than something of substance, and that makes it all the trickier.
Many, many years ago, before humanity figured out what was happening, an eclipse felt like the end of the world. Striking terror into the hearts of all of us who did not know any better, it must have seemed as though Armageddon was at hand. A total eclipse of the heart inspires similar fear – the fear of being loved as much as the fear of loving too much.  When I look back at the young man I was twenty years ago, more than anything else I want to tell him not to be afraid. I want to tell him that nothing awful ever came from being kind to someone else. Maybe even more than that I want him to listen, even when I know he won't.
ONCE UPON A TIME I WAS FALLING IN LOVE, 
NOW I'M ONLY FALLING APART
NOTHING I CAN DO ~ A TOTAL ECLIPSE OF THE HEART.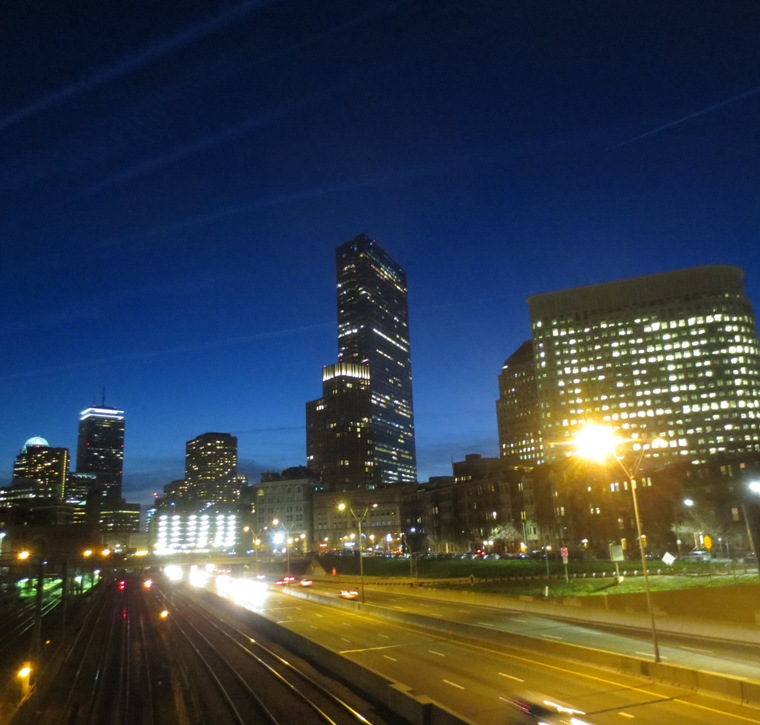 Back to Blog