When I visited the desert earlier this year, I fell in love with the landscape and the plants and the wildlife that was so vastly different from anything I'd experienced in upstate New York, or any of the Northeast for that matter. It was almost surreal, like landing on another planet with an array of unknown plant life. Yes, I'd seen things in greenhouses and in photographs, but it doesn't compare with visiting in real life, and immersing oneself entirely in the atmosphere of the desert. It is a spiritual experience, one that haunts far long after the visit is done.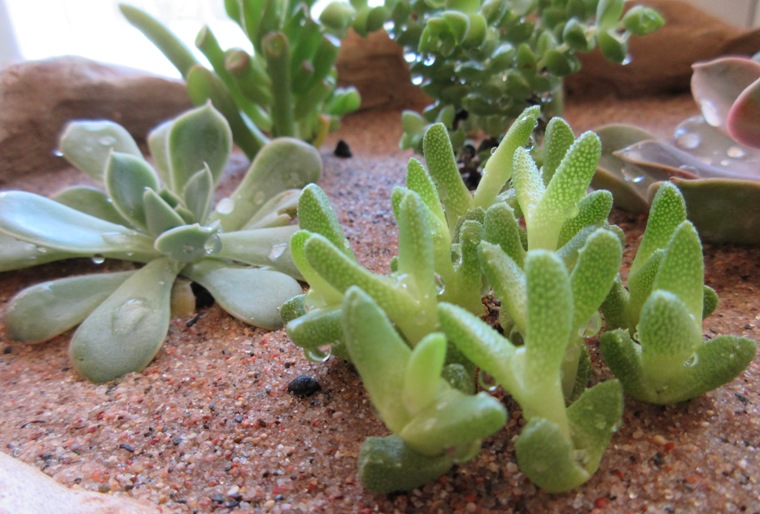 In order to bring some of that desert life back with me, I eyed the succulent gardens on sale at the airport, but wisely decided against carrying a platter of prickly cacti onto various connecting flights. (Strange how one can wield a column of needles but not a bottle of water through security check-points.) Instead, I waited until I was back home, then made a trip to the local greenhouse to find a few specimens for a desert garden.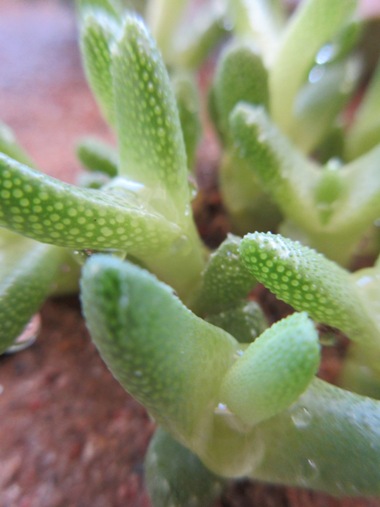 It's weird the way life returns us to our origins. One of the very first houseplants I ever had was a spiky little Haworthia. Soon after it arrived on my windowsill, it sent up a flower spike five times its original height which soon bloomed with delicate white flowers not unlike the airy blossoms of a spider plant. All that glory sapped the plant's energy and it never recovered, but by then I'd moved onto other plants. Since then, succulents and cacti haven't been on my growing list – until my desert visit. In seeing all the varied forms and architectural aspects of those hardy survivors, I was once again enamored of their breadth and variety.
Here, a small collection loosely recreates the desert landscape. A bit of Sonoran magic in an upstate New York window.