As almost-promised in this first Cock in a Sock post, I took the plunge, stuffed my cock in a sock, and let it all hang out. I didn't want to go the crass route and be almost completely naked like everyone else, so I tried to make it colorful and maybe a little classy. Nothing says classy like a fuchsia jacket!
Aimed at raising awareness and funds for testicular cancer, the hashtag #cockinasock took off around the world, and men started stuffing their junk into the soft ambulatory accessory and snapping selfies all over the place. For the most part, they were naked but for said sock. I've been naked before, so when everyone else started taking their clothes off, I put mine back on. I don't do bandwagons.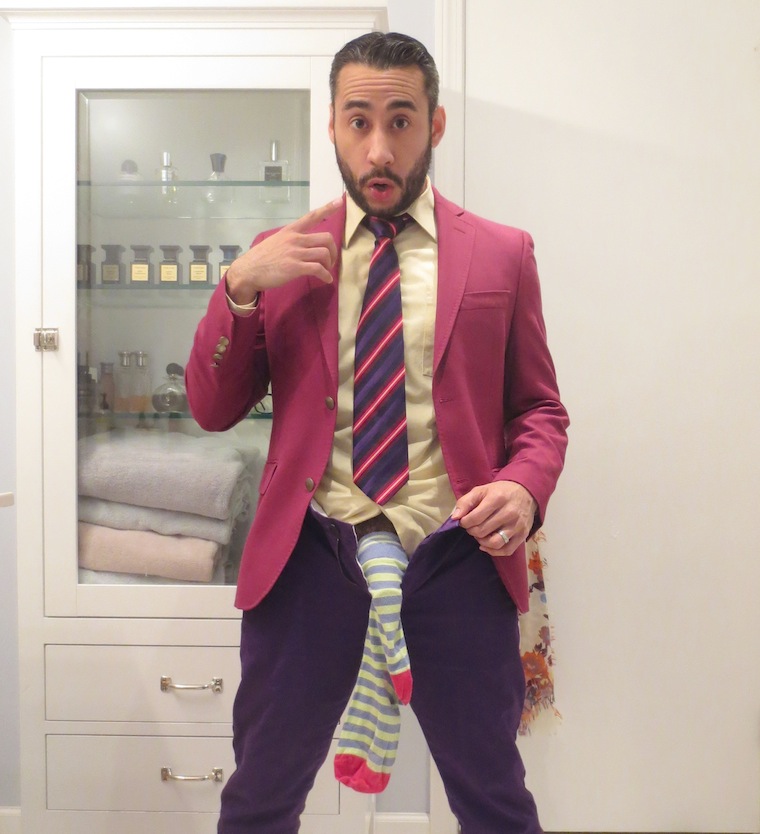 Before anyone feigns shock or awe, let me remind you of this and this and this, and suddenly today's post seems rather quaint.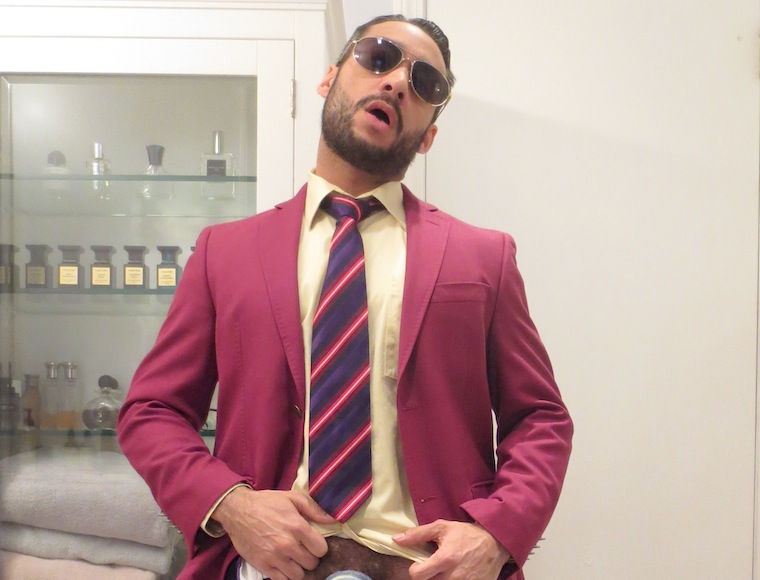 Back to Blog